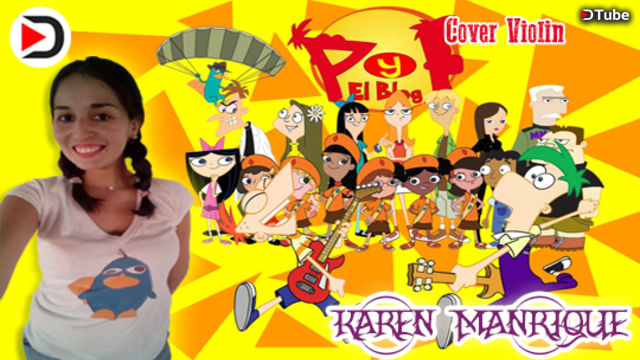 ---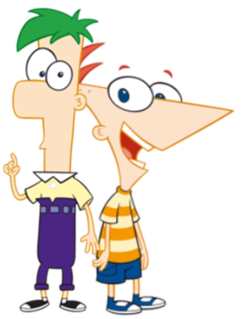 Phineas y Ferb es una serie que pasan en Disney Channel, son dos medio hermanos que viven en compañía de su hermana Candace y sus padres Lynda y Lawrence en un pueblo llamado Danville. Ellos buscan formas de ocupar su tiempo durante sus vacaciones de verano, donde hacen cada día proyectos de construcción, de tamaño natural y en muchas ocasiones muy peligrosos. Mientras ellos hacen sus locuras sale su hermana Candace buscando siempre la manera de que su madre descubra los invento de sus hermanos, otra de sus obseciones es llamar la atencion de su chico Jeremy que esta perdidamente enamorada de él.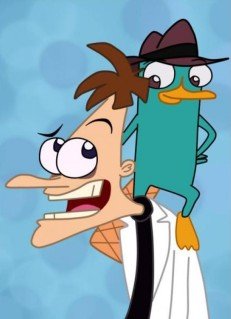 La trama de la serie no termina ahí ya que hay como un segundo programa dentro de la misma serie que son los episodios que tiene Perry la mascota de los niños que a su vez es un Agente Secreto "El Agente P", que busca siempre destruir los planes malvados del Dr. Doofenshmirtz mientras su mascota detiene a el malvado Dr. Doofenshmirtz, siempre los inventos que construyen los chicos es eliminado por mera coincidencia, antes de que Candace pueda mostrársela a su madre, por lo que siempre queda como un tonta ante ella. Es buena la serie jajaja
Pero sabían que esto no termina aquí? Ustedes se saben la verdadera historia de esta serie? Se dice que el trama salio de una humilde casa en los años 1993 en un desconocido pueblo de Rusia donde vivia junto a su familia una niña llamada Candace quien dicen que fue victima de una infancia llena de trastornos. Cuando apena era una niña sus padres se divorciaron, quedando ella al cuidado de su madre la cual no le prestaba la suficiente atención. Tenía un hermano llamado Phineas que padecia de hiperactividad. Al divorciarse sus padre su madre se volvio a casar trayendo también un hermanastro llamado Ferb que padecia de un severo retraso mental que le inpedia entre otras cosas a hablar.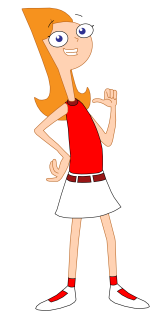 Cada día Candace le contaba a su mama esas increibles cosas que sus dos hermanos realizaban mientras ella estaba ausente, la madre ya aburrida de la situación acudió a un psiquiatra llamado Heinz Doofensmirtz, quien le diagnosticó a la niña una equizofrenia severa por lo cual le hizo tomar medicamentos para controlar la enfermedad. Pero en vez de mejorar Candase empeoró ya que se volvió adicta a esos medicamentos y la insitaron a probar drogas más fuertes.
Candase cansada de que nunca le creyeran cada vez que contaba todo lo que sus hermanos hacían decidió escribir en un diario cada aventura que Phineas y Ferb hacian y lo explicaba con detalles. Lamentablemente en el año 2007, hubo una terrible desgracia a Candace Flynn la encontraron muerta en su habitación, junto con una nota de suicidio escrita en la última página de su diario. Los forenses dedujeron que Candace había muerto de una sobredosis intencional de varias drogas, presunción que comprobó la autopsia.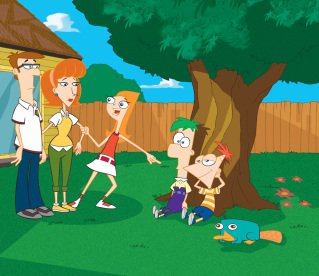 Su madre triste y perturbada ofreció las historias de Candace a Disney Chanel y ellos muestraron interes en comprar la historia. Y de ahí sale esta serie que se estrenó en Febrero del 2008 con una historia distorsionada y mejorada de la versión del mundo de Candace., llamada "Phineas y Ferb" (A veces uno se sorprende de como salen las mejores historias y fijense que los nombres quedaron y hasta el psiquiatria relució aquí en otra increible historia con el Agente P una historia triste e increible que ahora es famosa).
Sin mas nada que agregar ya esta muy hablado disfruten del tema que en sí es muy sabroso para escuchar espero sus comentarios y si gustan un like.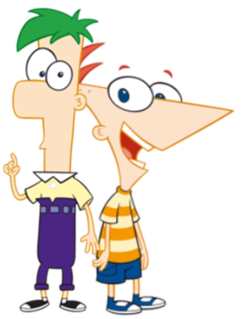 Phineas and Ferb is a series that they pass on Disney Channel, they are two half brothers who live in the company of their sister Candace and their parents Lynda and Lawrence in a town called Danville. They look for ways to occupy their time during their summer vacations, where they make construction projects every day, life-sized and often very dangerous. While they do their crazy things his sister Candace goes out always looking for the way his mother discovers the invention of his brothers, another of his obseciones is to call the attention of his boy Jeremy who is madly in love with him.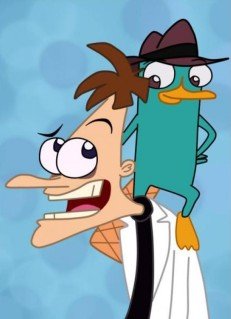 The plot of the series does not end there since there is as a second program within the same series that are the episodes that Perry has the pet of children who in turn is a Secret Agent "Agent P", which always seeks to destroy the evil plans of Dr. Doofenshmirtz while his pet stops the evil Dr. Doofenshmirtz, always the inventions that the boys build is eliminated by mere coincidence, before Candace can show it to his mother, so he always remains like a fool she. The series hahaha is good.
But did you know that this does not end here? You know the true story of this series? It is said that the plot came out of a humble house in 1993 in an unknown town in Russia where he lived with his family a girl named Candace who say he was the victim of a childhood full of disorders. When she was a child, her parents divorced, leaving her in the care of her mother, who did not pay enough attention to her. He had a brother named Phineas who suffered from hyperactivity. When his father divorced his mother remarried also bringing a stepbrother named Ferb who suffered from a severe mental retardation that caused him, among other things, to speak.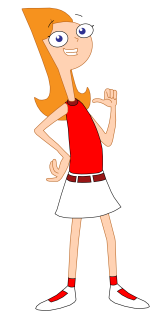 Every day Candace told her mother those incredible things that her two brothers did while she was absent, the mother already bored of the situation went to a psychiatrist named Heinz Doofensmirtz, who diagnosed the girl with a severe schizophrenia for which she did take medications to control the disease. But instead of improving, Candase got worse as she became addicted to these medications and urged her to try stronger drugs.
Candase tired of never being believed every time she told everything her brothers did, she decided to write in a diary every adventure that Phineas and Ferb made and explained it with details. Unfortunately in 2007, there was a terrible disgrace to Candace Flynn found dead in her room, along with a suicide note written on the last page of his diary. Forensics concluded that Candace had died of an intentional overdose of several drugs, a presumption that proved the autopsy.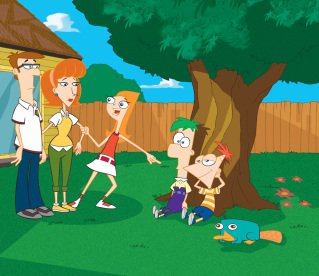 His sad and troubled mother offered Candace stories to Disney Chanel and they showed interest in buying the story. And from there comes this series that premiered in February 2008 with a distorted and improved story of the ** version of the world of Candace **., Called "Phineas and Ferb" (Sometimes one is surprised at how the best stories come out and notice that the names were left and until the psychiatry shone here in another incredible story with Agent P a sad and incredible story that is now famous).
No more to add and is very spoken enjoy the subject that is very tasty to listen to your comments and if you like like.

Aquí está el enlace de YouTube del Cover / Here is a YouTube link:
Cover realizado por:

---
Aqui tienen el tema original de Phineas y Ferb
Here they have the original theme of Phineas y Ferb
---
Gracias por venir. Te invito a que vayas a mis entradas anteriores donde realizo Cover de Temas, aquí están
Thanks for coming. I invite you to go to my previous posts where I do Cover of Themes, here they are
---
Invitación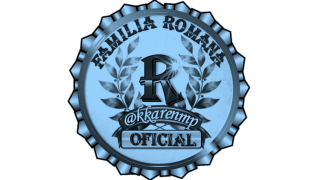 La Familia Romana es una comunidad de escritores, músicos, artesanos, técnicos, etc; dedicados a proporcionar contenido de calidad en Steemit. Valoramos el arduo trabajo de todos aquellos que hacen vida en esta importante plataforma.
Tu invitación al servidor de la Familia Romana Aquí
---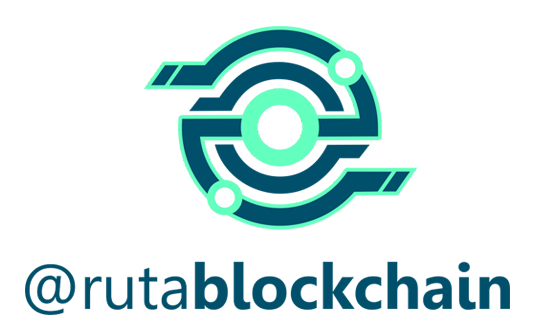 Tu invitación al servidor de la Ruta Blockchain Aquí



Tu invitación al servidor Aquí
---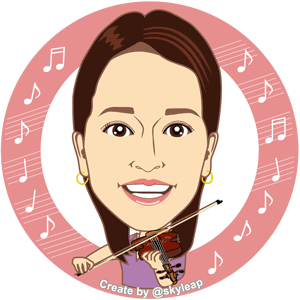 ---
▶️ DTube
▶️ IPFS