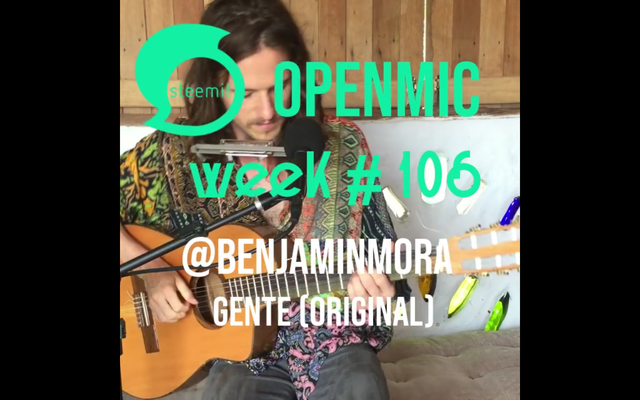 (ENGLISH TRANSLATION BELOW, VIDEO AT THE END OF THE POST!)
Alo Steemians!
Esta semana les dejo una canción autoral, surgida del horror que me genera pensar en humanos privando de su libertad a otros humanos. En un momento de mi vida estudié derecho, y solo podía reconocerme con las corrientes abolicionsitas del sistema penal, por la paz y el fin de la multiplicación de la violencia.
Que mis músicas sean un disparador de diálogo sería para mi un honor, asi que si estan de acuerdo o en contra de la abolición de la cultura represiva, los invito a que lo charlemos =).
Gente.
Encierran aves,
encierran mares,
encierran mentes,
encierran niños,
encierran cursos de agua corriente
Encierran gente,
encierran gente,
encierran gente
Encierran barrios
encierran vientos
encierran peces
Encierran pueblos
alteran ciclos de aire caliente
Encierran gente,
encierran gente,
encierran gente.
ENGLISH TRANSLATION:
This week i'll leave an original song born from the indignation that generates me knowing that there are people taking away freedom from other people. Once i was a law student, and i could only recognize myself with the authors that propose the abolishment of the penal sistem, for peace and to stop violence spreading violence.
I love when my songs are the starting point for ideas exchange, so if you are against or if you support the abolishment of the punishment sistem, lets talk about it!
It's difficult to translate the song, but i'll give it a try:
(they) imprison birds
(they) imprison seas
(they) imprison minds
(they) imprision kids
(they) imprison courses of running water
(they) imprison people
(they) imprison people
(they) imprison people
(they) imprision neighborhoods
(they) imprison winds
(they) imprison fishes
(they) imprison comunities
(they) alter hot air cycles
(they) imprison people
(they) imprison people
(they) imprison people