Steemit and DTube on Odoo
As we all know Steemit is the largest decentralized blogging platform and DTube is aspiring to be a decentralized replacement for the YouTube.
What is Odoo? Odoo is the largest open-source ERP system. It is used not only by medium and large companies but also by small businesses, bloggers and IT students. Its modular construction allows a user to use only those functionalities that he needs. As it is open source everyone can develop and upload his own modules to the Odoo App Store.
As I got sucked into Steemit community(recently mostly as a reader) I was looking for Steemit-Odoo modules without any luck... So in my free time, I have decided to make my own module. The module adds Steemit and DTube icons with links to your Odoo blog section...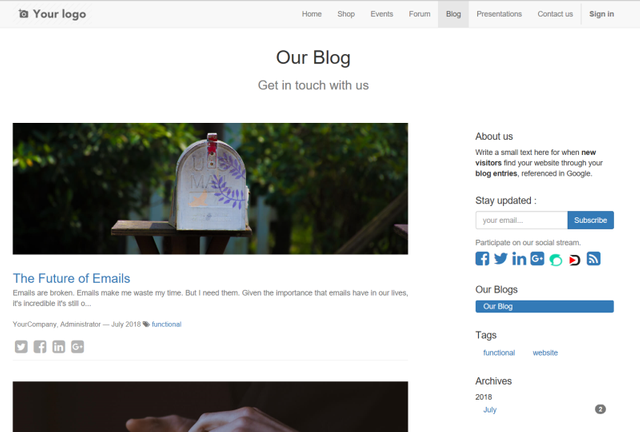 as well as to the footer:)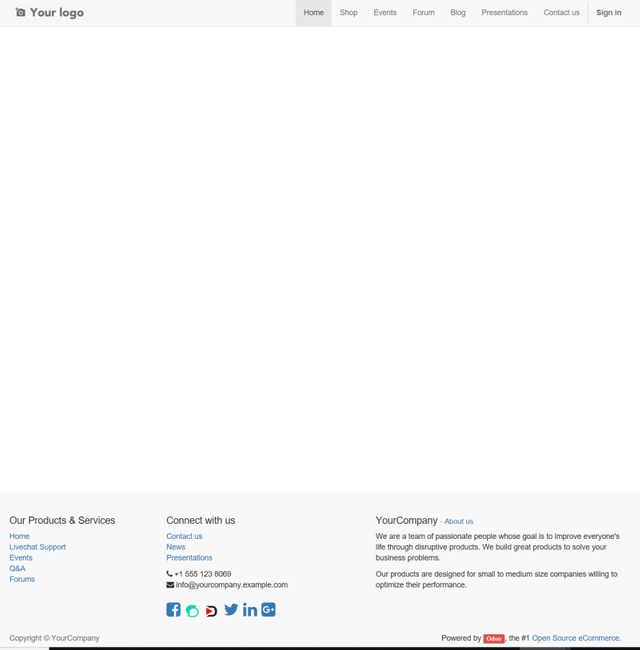 Naturally social media links will be displayed only if you want it, thanks to the social media page in Odoo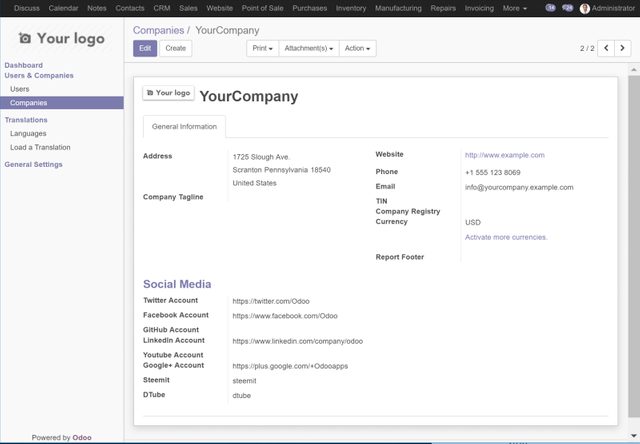 You can download the module from my Odoo App Store for:
https://apps.odoo.com/apps/modules/browse?author=Piotr%20Cierkosz
Want it for free? Leave me a comment and I will try to help you:)