When I joined Steemit, I was very passionate about trying to help new authors who were contributing to the platform get discovered. I felt very strongly (and still do) that in order for the platform to be successful, "regular users" need to be able to feel that they can join the platform, make quality contributions, and become successful.
The Steem platform is not a "get rich quick" opportunity (at least for most people). I have found, as have many others - that in order to be successful here, you need to put in a lot of work. There are thousands upon thousands of authors who are all competing for the attention (and upvotes) of the larger stakeholders. Why should they pay attention to you?
Stakeholders are typically interested in voting on content that will make the value of their investment go up, and most do not want to spend hours a day digging through all the "garbage" people create to find a few good posts.
Many users join the platform and spend a few weeks creating content, then give up because they don't earn enough rewards. Instead of seeing the long-term potential of the platform and putting in the hard work to establish themselves, they decide the platform is "unfair" or "not worth it" and leave (even though a few dollars of tokens earned today may be worth hundreds some day).
Users who are here for the "long haul", establish themselves as content creators who are consistently adding value to the platform. These people are helping to grow the value of our shared investment in the Steem blockchain. It is important that when there are users who are putting in the work to make this platform better, they get recognized (and rewarded).
The @curie project stands out as one of the amazing curation communities we have, which is dedicated to the mission of finding and rewarding good content. They do amazing work, and are responsible for hundreds (if not thousands) of quality users sticking around.
The @ocd project is another great curation project that is helping undiscovered authors get noticed (and rewarded). I want to highlight today, because I think a lot of users can benefit by checking them out.
@ocd is a team of 35+ curators lead by @acidyo. @acidyo is someone I know cares very deeply for the platform and the users in the community. The @ocd curators do the hard work of digging through thousands upon thousands of posts, to identify 'good' ones that are worth checking out.
Every day, they nominate and reward 20 posts (10 in non-English languages). These are published in their daily newsletter (example here). They also resteem three posts per day from the @ocd account, which has about 6,000 followers.
Authors - if you are a content creator that is producing quality original content and you have not been getting highly rewarded, you can use the tag ocd-resteem tag for a chance to get resteemed. Please do not spam the tag though - it is only intended for authors that are producing quality original content.
I love following the @ocd account and upvoting the authors that they select, because they have already done all the hard work to identify good quality content from undiscovered authors that are producing original content.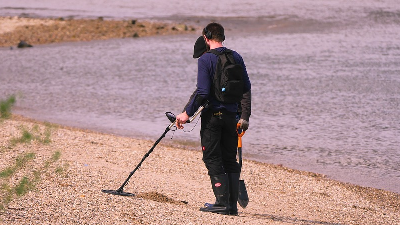 If you would like to receive their curated content in your feed, follow the @ocd account.