Original Content Decentralized - Community Announcement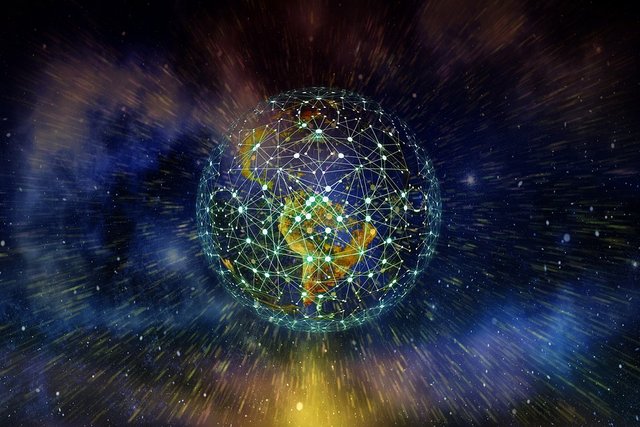 Our new community
OCD, formerly known as Operation Curation Delegation now has it's own community on the beta site! From now on we will be focusing our curation and other initiatives such as #posh on our community. If you haven't checked out the beta site yet, all you have to do is login and hit the subscribe button to your favorite communities. Here's a link to the OCD community
During this shift we will still be curating users we follow with @ocdb (former whitelist) and we will still be curating the #posh and #oc tag among other things but we encourage everyone to start posting on our community.
Opens up many new possibilities and collaboration
We have a lot of things planned for it, focusing on the sharing aspect we will start to give out bonus rewards in Steem to those who get the most reach with their shares. Over time we will also add other social media platforms such as Reddit, Facebook, Instagram, etc, but for now we're only be using Twitter. Make sure to create yourself a Twitter account to connect with other Steemians and share your Steem posts there with the appropriate tags. Then all you have to do is post a comment under your Steem post with a link to the tweet of your Original Content post and you'll have a chance to be curated! We also incentivize other content consumers/commenters to share other people's posts onto Twitter and leave a comment with proof and we'll reward that with a vote as well. Since the curve penalizes that smaller vote we're thinking of other solutions on how to reward users sharing other authors posts in the future.
We have a lot of partnerships going on and will be curating other communities as well. Especially since you can only post to one community at a time for now we'll be keeping an eye on other communities with original content such as the 3speak one and the Steem Gaming Community.
Thank you to @theycallmedan and many others for assisting with the #posh initiatives and continuing to do so in our new community. If you also are someone who wants to use your stake in curating these activities please let us know in the comments and read the next part of this post. :)
We are very excited to see communities come to life and the potential it'll bring for creating new rules, gamifying and funding diverse activities. When they add beneficiaries we've been considering taking a cut to fund engagement through comments and #posh activities but for now there will be no beneficiary cut.
Incentivizing curation
We've seen a lot of good come out of the #posh initiative and it's driving a lot of traffic onto Steemit and Steempeak, we hope other curators and projects will reward these activities as well. To incentivize curation we are going to mainly curate #posh posts after 24h with the @ocdb account meaning other stakeholders will get a chance to increase their curation rewards by curating quality original content that gets shared outside of Steem. We understand that many big stakeholders attempt to try and front-run others and don't vote on certain posts that have already garnered a lot of votes cause they think they'll miss out on curation rewards, so this is a way where you can use your voting power more wisely and effectively and at the same time incentivize more sharing of Steem posts and more traffic and new users coming onto the Steem ecosystem. We hope our delegators see the same value we do in helping Steem get more attention than the focus on higher returns, thank you to everyone supporting us so far.
Final words
Steem is better than it has been in a long time and now's the time to focus curation on traffic, onboarding and retention of new users. There's so much curation going on right now but not so much authors and quality content. We at OCD will be focusing on approaching and onboarding new content creators of all sizes once these new changes are settled and I hope others will see the value in that and help incentivize more onboarding activities. It is time to not just curate because of content, or reputation or other motives but also what it is that brings real value to Steem such as SEO, reach and long term thinking. We have one of the biggest crypto communities here already and a blockchain that is scalable and constantly improving, it is time to show Steem to the world because the users currently suffering from the disadvantages of centralized platforms and advertisers deserve to know the other options that already exist and work well.
Let's make this year a great year for Steem and the ecosystem.
---