---
HELLOW STEEMIT COMMUNITTY
---
---
WELLCOME TO MY SMARTPHONE PHOTOGRAPHY BLOG.
---
Hi guys,hope that you people are enjoying your daily life.I am also enjoying my life,Alhamdulillah.Nature is full of diversity and that diversity make us wonder.So lets talk about my photography.I want to exhibit some photo of Insect and wild flower today.Lets enjoy my photography.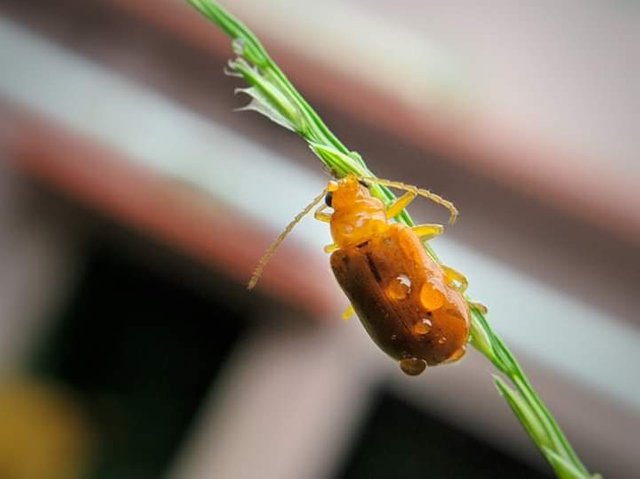 There are diffent types of lady bug in this planet.All of them are so beautiful.Lady bug is helpful insect for crops.I captured this photo after rain in a crop field.The lady bug was trying to reach the top part of the paddy tree.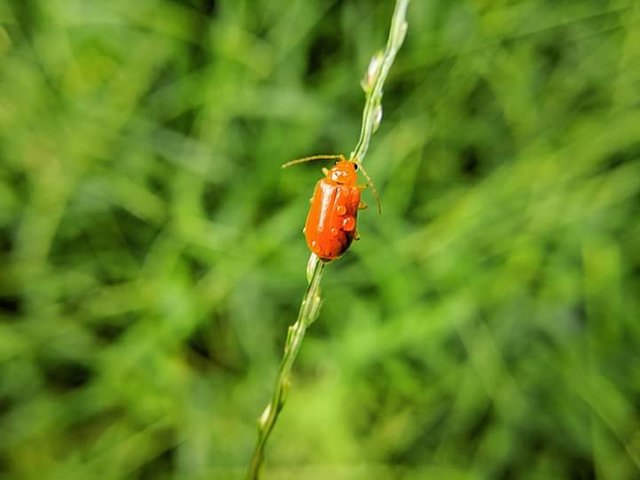 Here is another view of that lady big.It looks like the lady bug crossing a bridge.It is so cute and peaceful.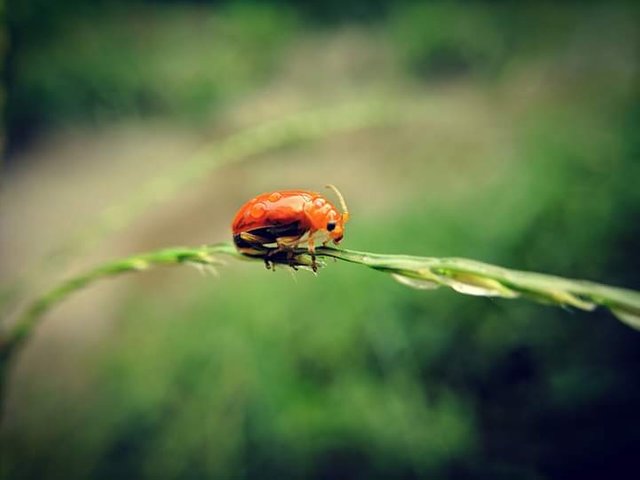 Here is another view.I like lady bug a lot.If you try to capture their photo,they don't flied away.They stays calm and do their work.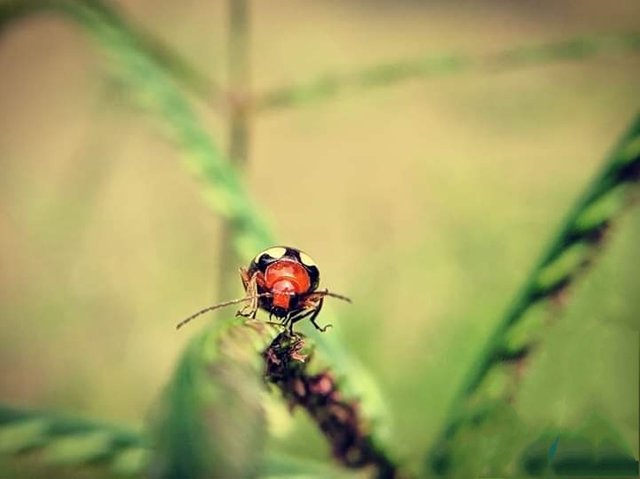 Here is another beautiful lady bug.This lady bug is different and the design on its body looks ripping.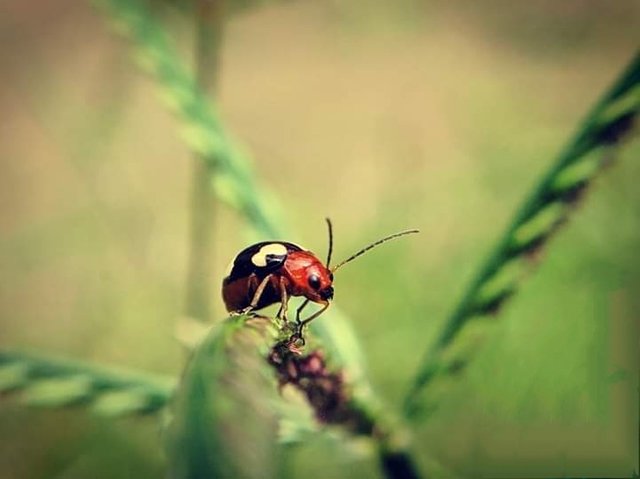 The size of this lady bug is big compare with previous lady bug.It was sitting on a grass leaf while i captured the photo.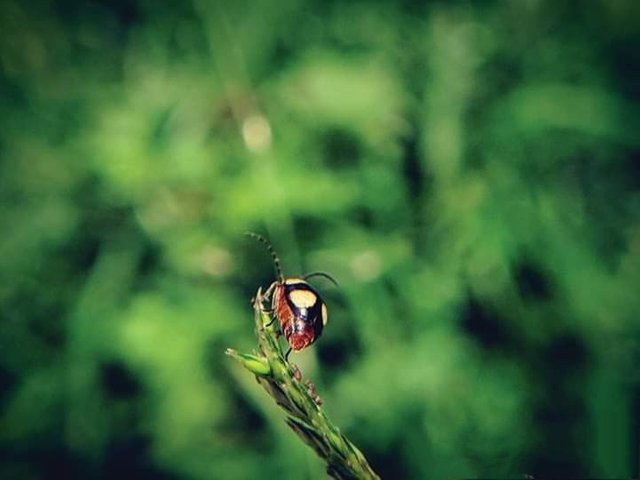 The back view of the lady bug looks also beautiful.I wondered a lot when i saw this lady bug.Have you like this lady bug ?? Tell me in comment section.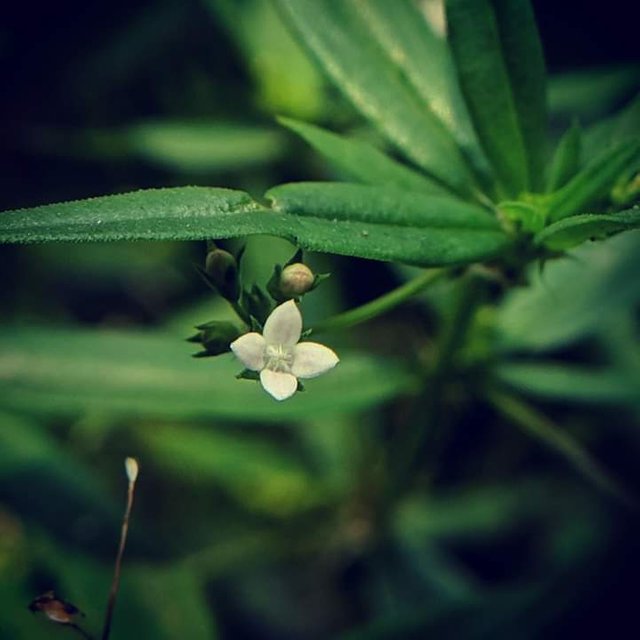 And its time to show some wild flower photo with you people.This flower is small on size but looks so gorgeous.The beauty of wild flower is immeasurable.They are the example of themself.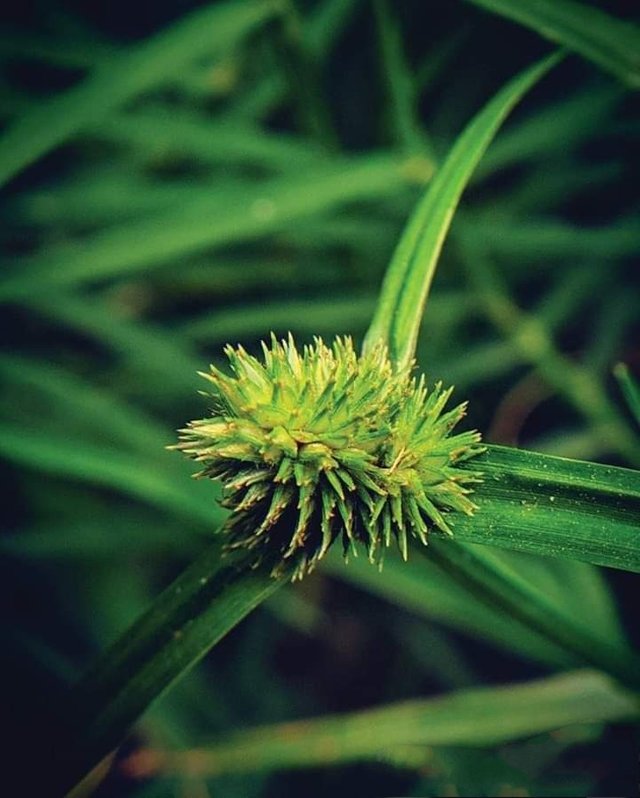 It is a common grass flower in Bangladesh.This green flower looks not something amazing but nature lover will find beauty from this flower.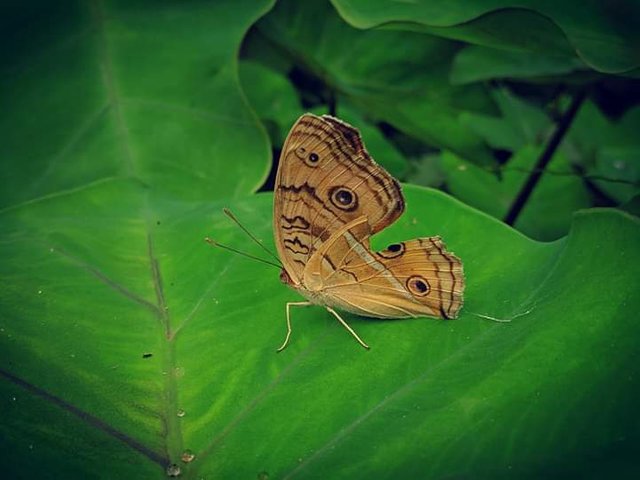 And now i want to conclude my photo exihibition with a photo of butterfly.Look at the pattern of this butterfly,it is amazing.The pattern and design of wing make this butterfly so beautiful.
---
An qoute from Goodreads about Nature
Don't be ashamed to weep;'tis right to grieve.Tears are only water,and flowers,trees,and fruit cannot grow without water.But there must be sunlight also.A wounded heart will heal in time,and when it does,the memory and love of our lost ones is sealed inside to comfort us. (Brian Jacques)
---
Device Information
| Device | Xiaomi Note 5 Pro |
| --- | --- |
| Used | Google Camera + 20x Macro Lens |
| Edit | Lightroom CC + Snapseed |
---
---
I Think You People Like My Photography.
---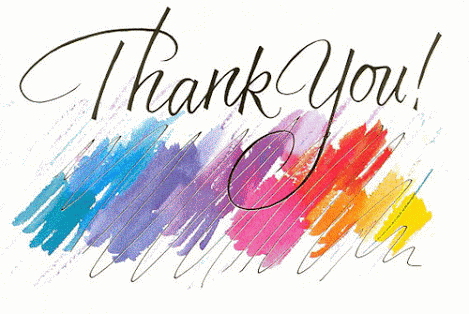 ---
---
---
You Can Mine Pi by your Smartphone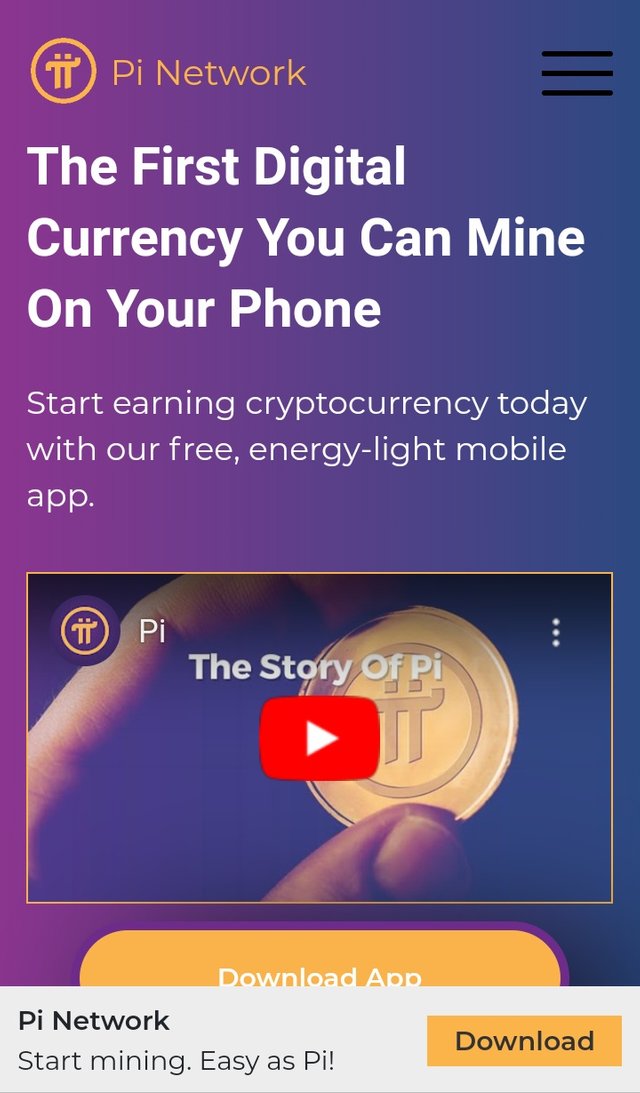 THANK YOU