This is a sad tale of me falling off the diet wagon today. I blame my mom and a slice of tres leches cake. I've posted before about the importance of clean eating and for goodness sake, staying away from processed food, white flour, and especially, processed food with sugar.
Everything was wrong with this cake except the fact that it tasted like food for the gods.
This is not a picture of the actual cake I ate because, of course, it's all gone: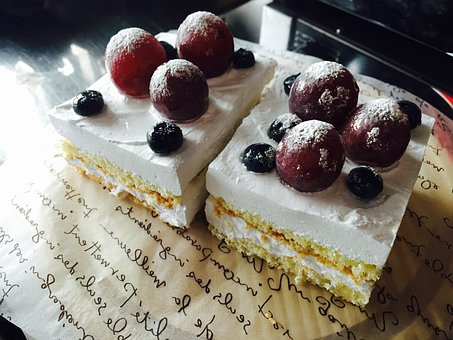 Source: A similar cake from Pixabay
The First Step Towards Recovering From Addiction is Admitting It!
See, I went to this party yesterday. I was supposed to meet my mom later for dinner and a trip to the store. They had Tres Leches cake, and I know my mom really likes it. Of course, that's no wonder. This kind of cake is like a slice of heaven in your mouth.
In case you aren't familiar with tres leches, it's name comes from "three mik." That's because it's made with heavy cream, evaporated milk, and sweetened condensed milk. Tres Leches is popular where I live. Here in Texas, it's considered a Mexican kind of cake, but it actually has origins in Medieval Europe.
It's rich in taste, but it has a light texture. Even though it's drenched in cream, more cream, and more cream, it's not soggy at all. It's just delicious.
My Own Mom Stood Me Up!
Anyway, I got this slice of cake for my mom, but I managed to stick with the vegetable and fruit platter at the party because I'd been on a roll on my diet. I didn't even crave the cake. After the party, I called my mom, and she told me she had other plans. Can you believe that? My own mother blew me off!
Well, I kept the generous slice of cake in the fridge until today, and then you know, I just ate it. Once I got it out, I'd bet it didn't last 90 seconds.
Eating that slice of cake wasn't so bad. After all, I don't believe we should diet. I believe we should come up with a lifetime eating plan. But all that rich cream and SUGAR must have gone straight from my mouth to my head.
This isn't me, but it captures my guilty expression the rest of the day: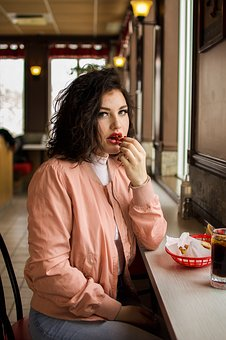 Source: Pixabay
I was so proud of the way I had changed my diet, and this new way of eating had helped curb cravings. With one darn slice of cake, like booze to an alcoholic, I started eating everything in sight. I expect the scale to be cruel tomorrow.
Anyway, it's all my mom's fault. And yeah, that lady who threw the party should have gotten some other kind of cake. As for me, I'm hoping to get back on track tomorrow with a nice bowl of steel-cut oatmeal with fresh fruit for breakfast. One ruined day shouldn't ruin me. :)
Got Craving Stories or Encouragement?
Have you ever felt like you had a sugar addiction. Worse yet, has your own mother ever blown you off? - You know I'm kidding about this part, right? I'm a grownup with my own kids. She's allowed to do her own thing. It's just easier to blame your parents than yourself sometimes, no matter how old you get.
Anyway, I almost always vote upon RELEVANT comments. Hopefully, y'all can encourage me not to let falling off the rails for one day completely ruin my diet... er, lifetime eating plan. Peace out.