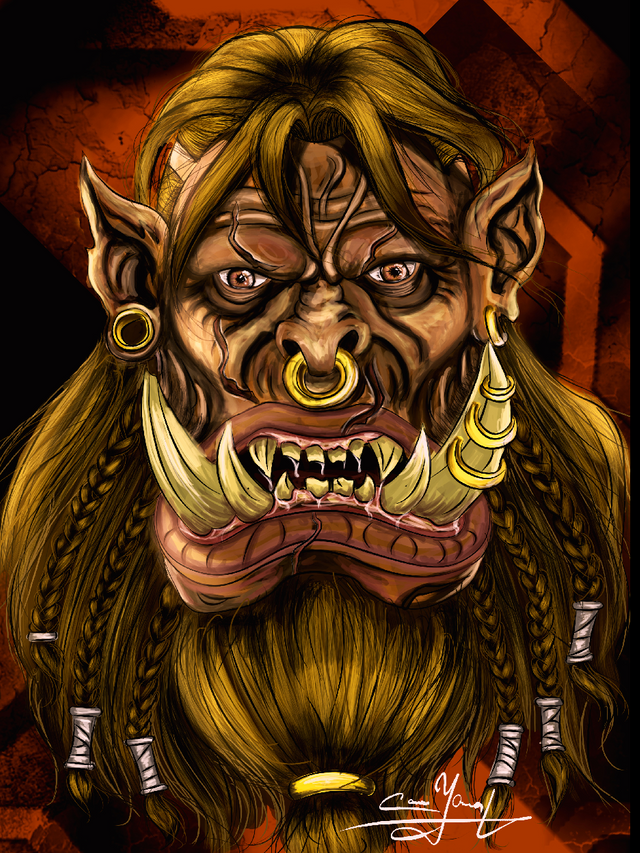 ---
---
Happy weekend everyone!!!
Several months ago I made a drawing of an Orc and painted it with my colors, then I tried to make it digital with the mouse, it was something very difficult, I could only do the sketch and then I completely forgot that sketch, until today.
Take the opportunity to paint it with my tablet because with a mouse I do not think I can do it and that was the reason why I forgot this sketch, but since I now have my Wacom I could paint it.
Here you can see the process of my drawing
I hope you have a nice afternoon and thank you all for watching my work.

Good afternoon to everybody.

Copyright @yanes94 - All rights reserved.

---

---