Pencil Portrait of Barrister Kamaldeen Adeyemi Ajibade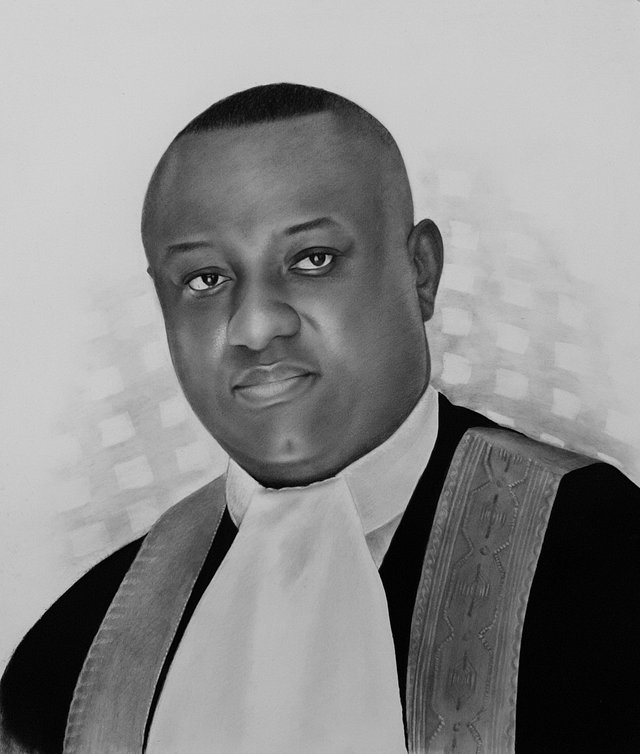 Ok here is a portrait of the senior advocate of Nigeria which was pioneered by a Client who so much believe in my hustle.
This piece right here is a gift to honour Barrister Ajibade for remaining undettered and hard working even after failing 3 times to be elevated to the rank of the senior advocate of Nigeria.
He finally got his elavation and my client feels its a good thing to Honour him with a piece of art from my small studio space.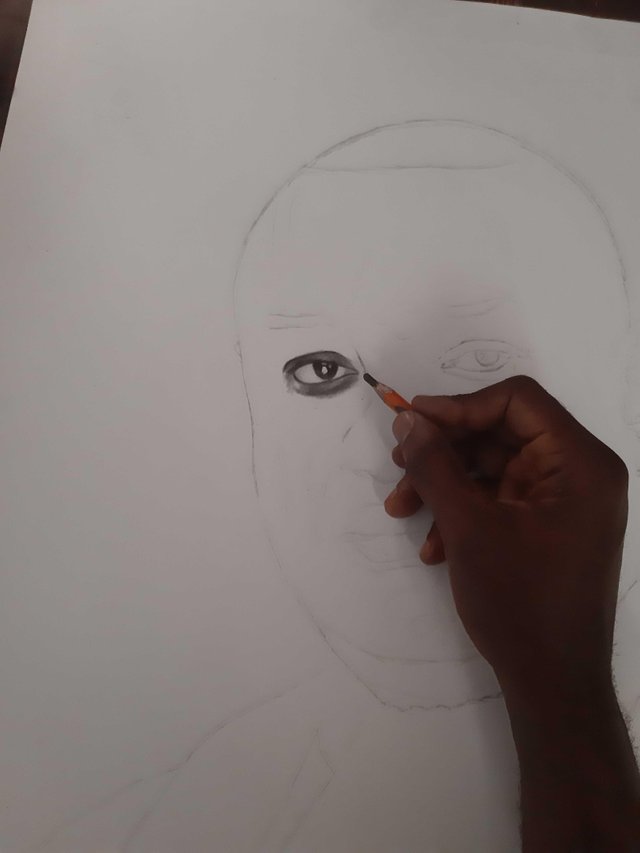 I drew the eyes with charcoal pencil then blended and softened the charcoal with tortillion and soft dry brush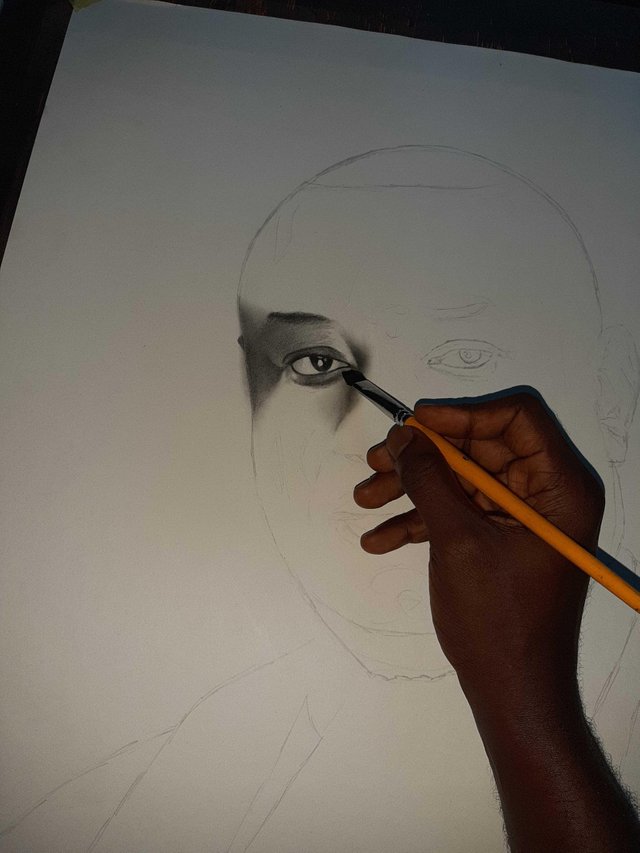 That is my soft dry brush right there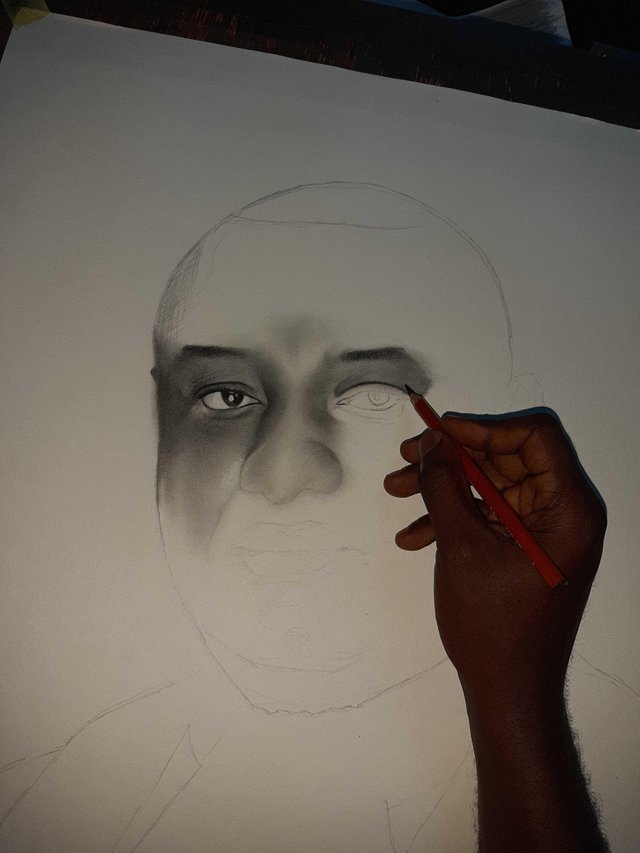 I continued drawing the eyes with the same procedure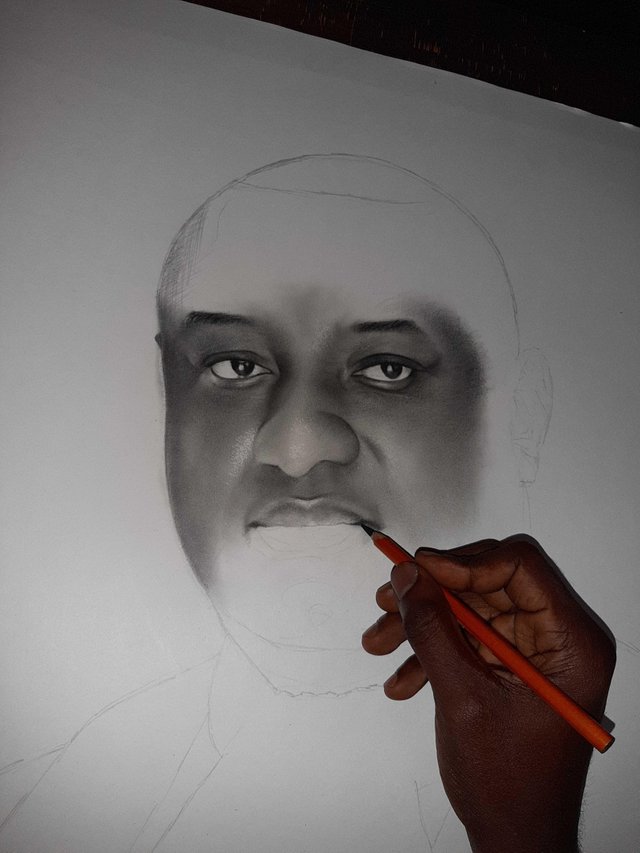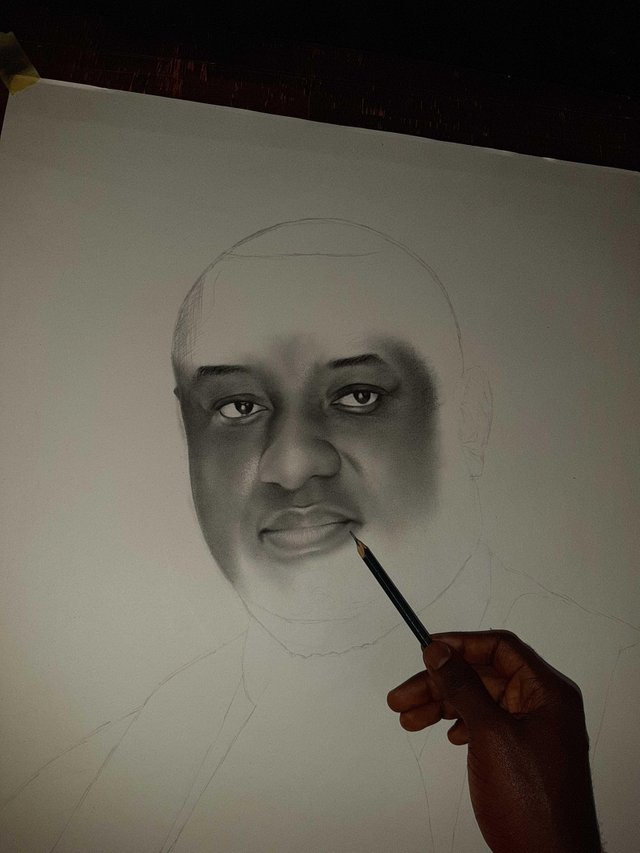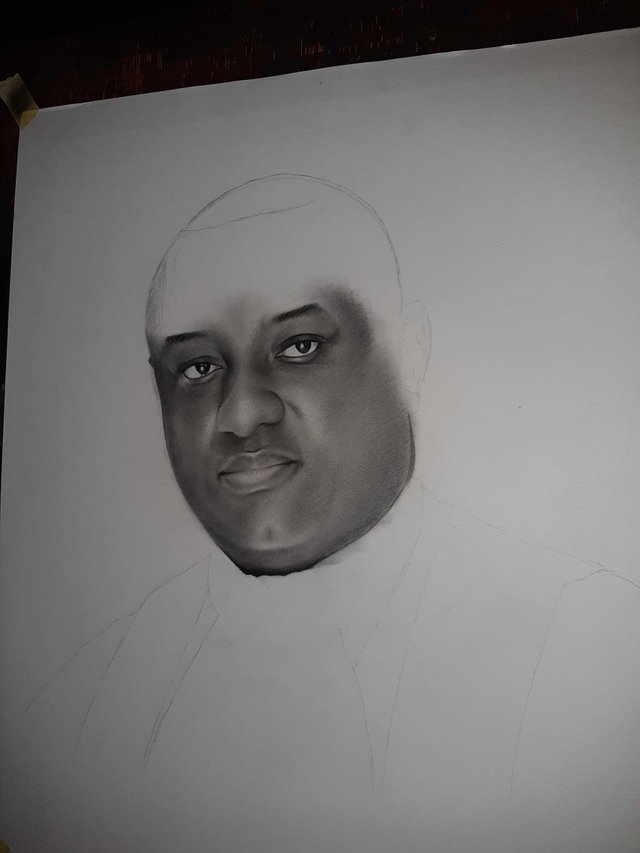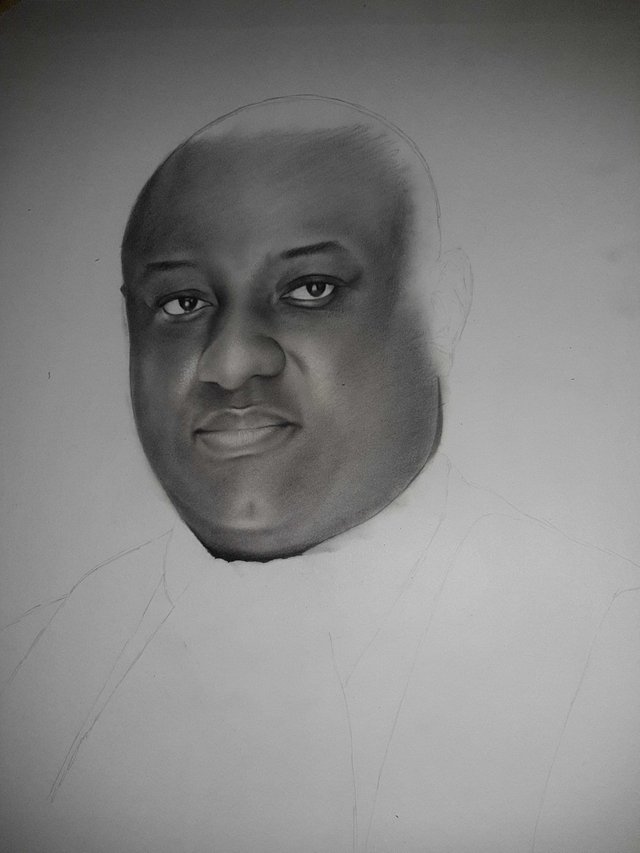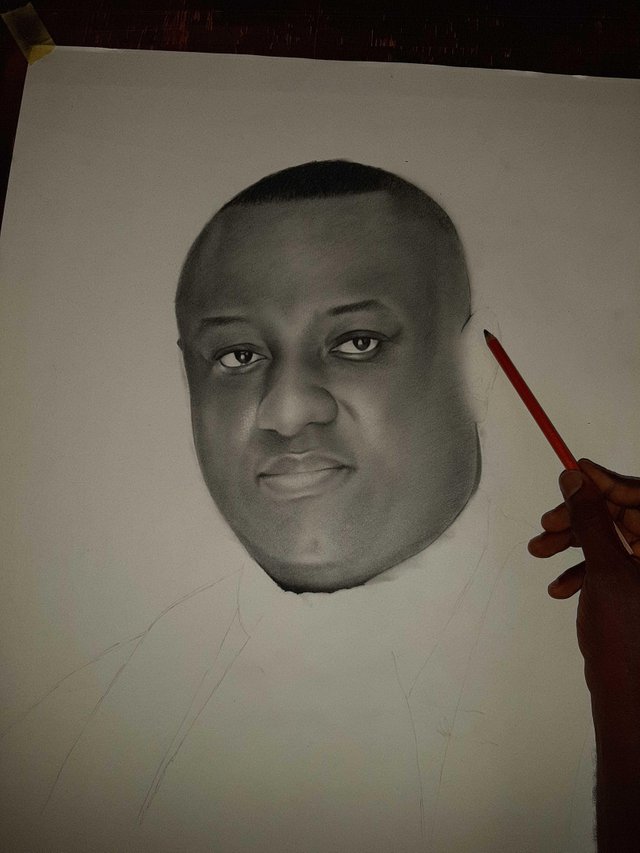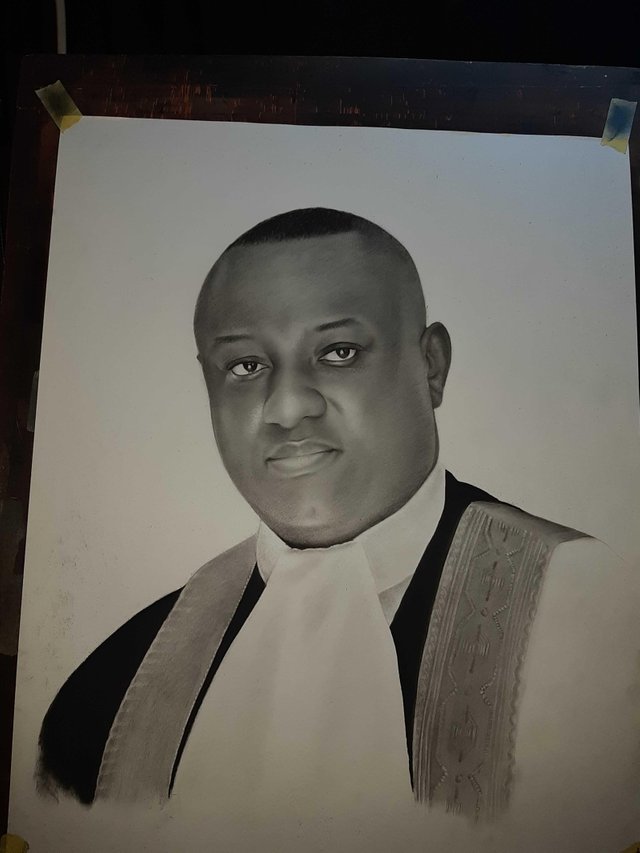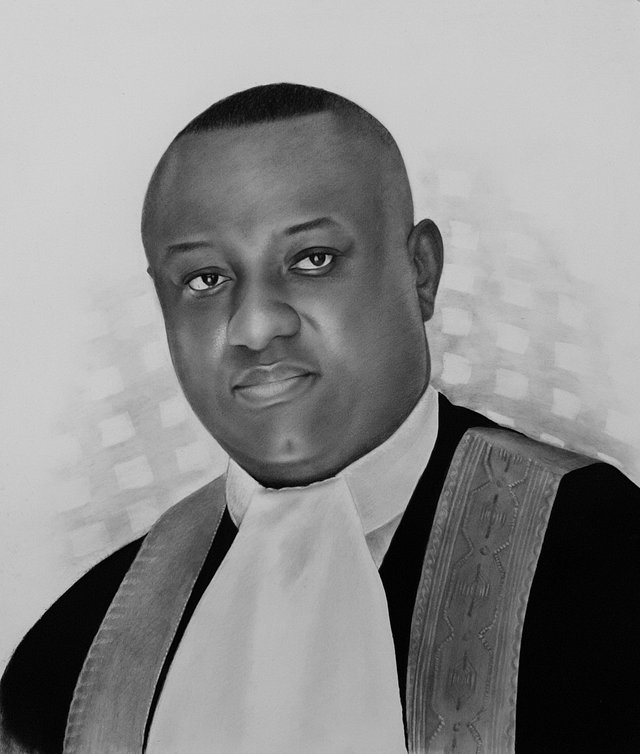 Reference photo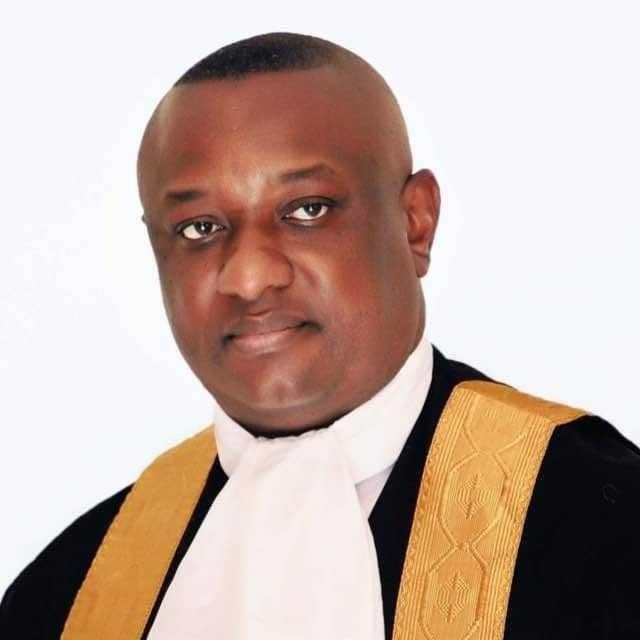 please what do you feel about this piece. Share your thoughts thank you