Breaking stereotypes | Watercolor.🎨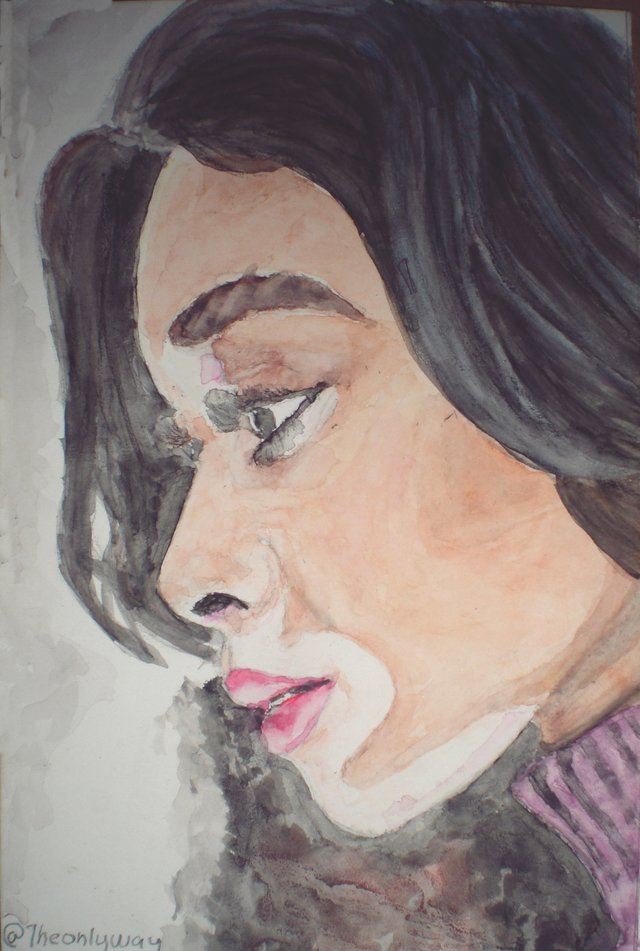 Human behavior has tendencies to encapsulate the stereotypes of how certain things should be.
We see it in the commercials of articles or products for babies, that you rarely see a baby of color, with a syndrome or condition.
But this did not matter to a model agency that turned the Canadian model Winnie Harlow as one of its models in 2018, Winnie is a beautiful brunette who suffers from a condition called Vitiligo, but this condition makes her look interesting, her places that whites possess in a particular form and sometimes show symmetry.
Vitiligo is a disease in the skin that has the main characteristic of the loss of pigmentation of this large organ.
Perhaps for some cultures it may be the object of rejection or discrimination, we must learn from a saying widely used in Venezuela that says as follows.
Do not judge a book by its cover.
They say popular.
Next I show you a photographic sequence of its elaboration.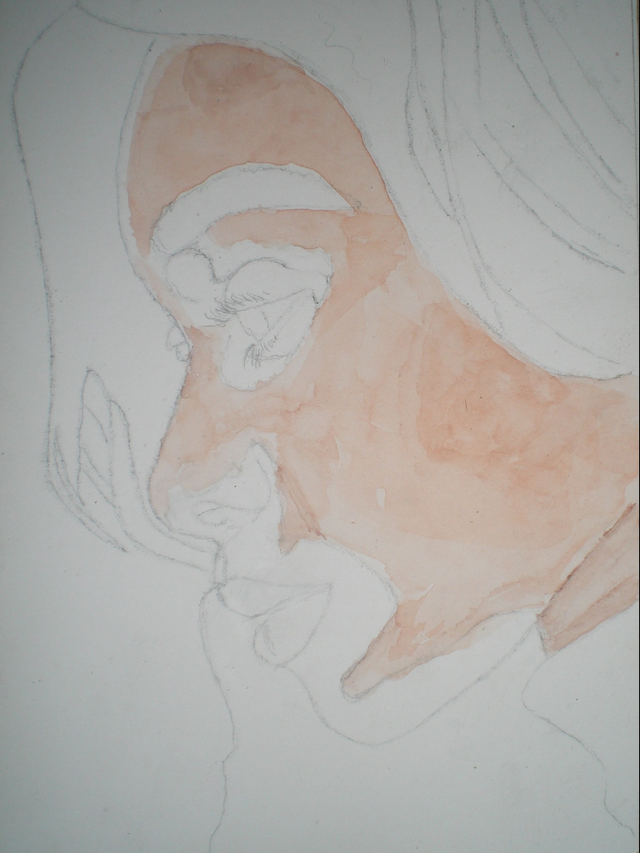 Picture 1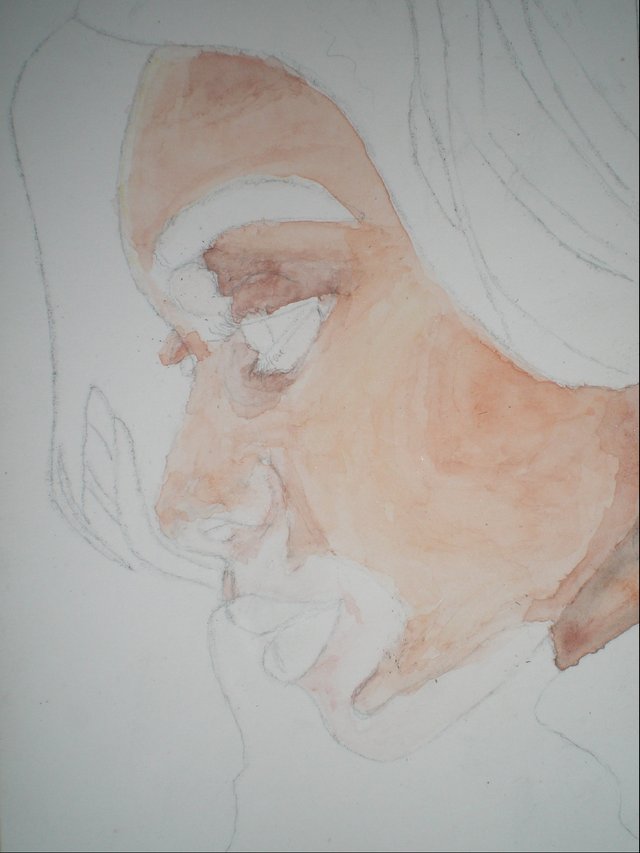 Picture 2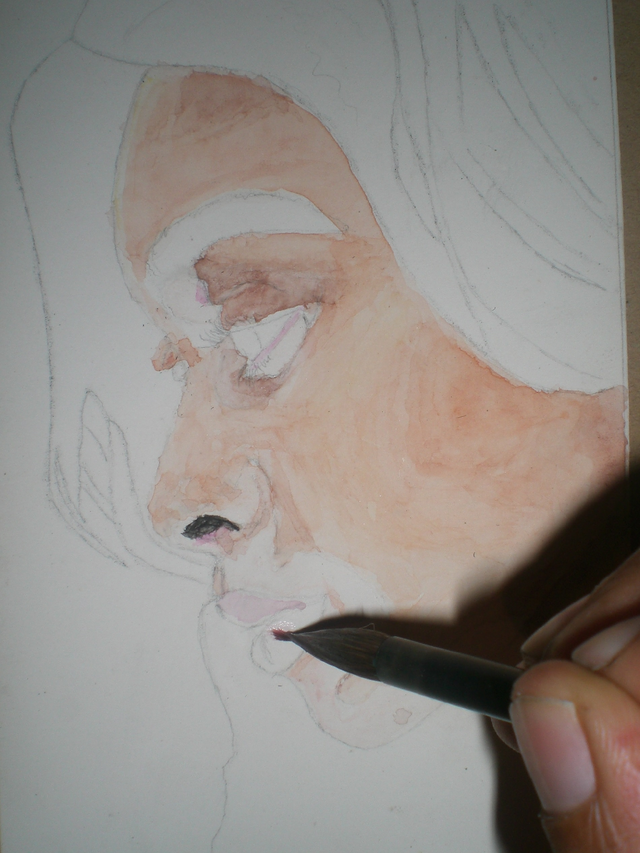 Picture 3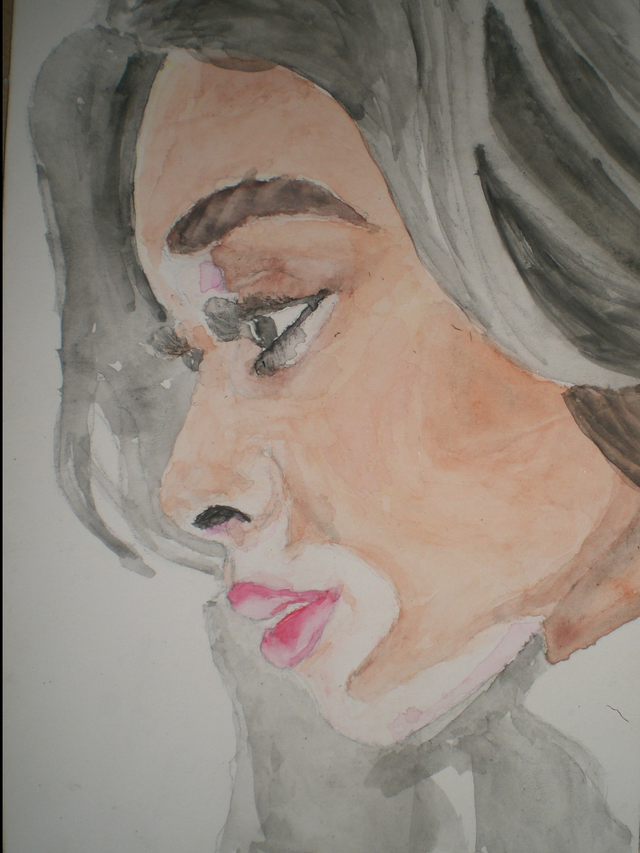 Picture 4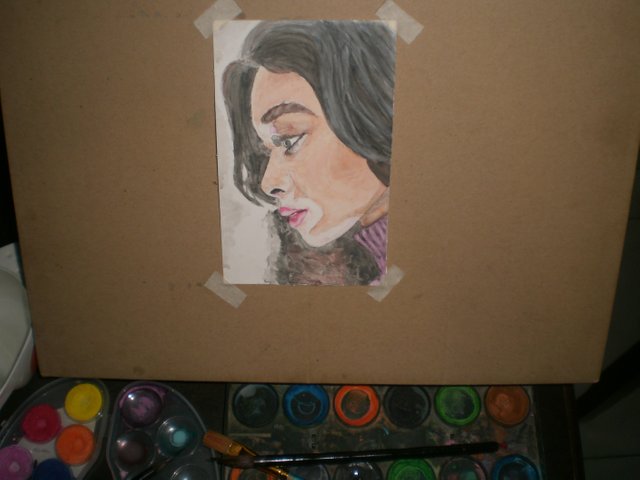 Picture 5
For the preparation of this painting use the following materials and tools:
Materials and tools.
.
A piece of cardboard.
Pencil No. 4H.
Brushes
Watercolor
**All the photographs present in this publication are property of @theonlyway, all rights reserved. **
I dedicate this watercolor to @andrianna what in my opinion is a good artist.
Reference.
Thank you for appreciating this publication.