[CR] ART EXPLOSION WEEK 53:"Littly Chrismas gnome"
Hello friends! Today I want to show you my work for ART EXPLOSION WEEK 53.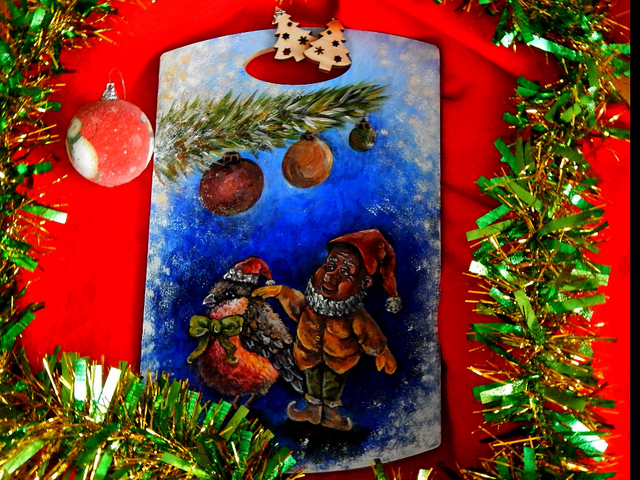 The theme this week is Fantasy.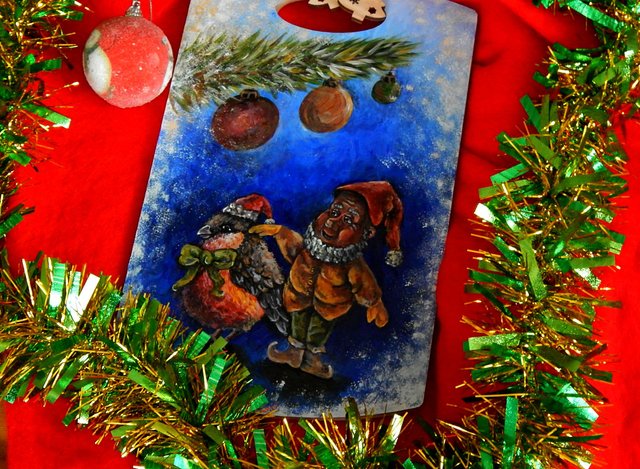 I decided paint a wooden cutting board again.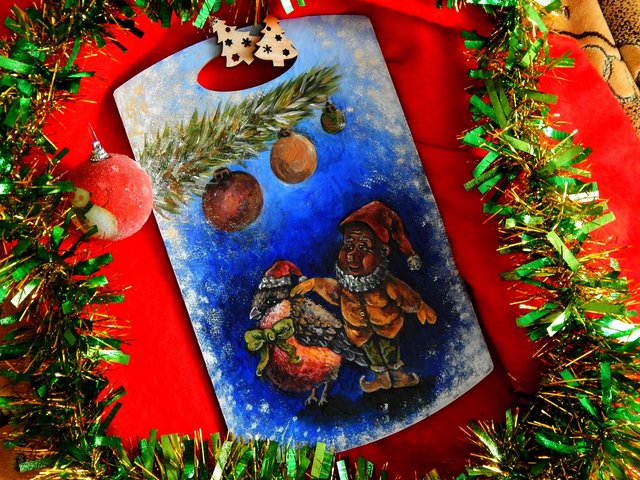 This time I wanted the design to be fabulous and kind.
I painted a little gnome with santa hat and bullfinch next to him.
The photos of the drawing process: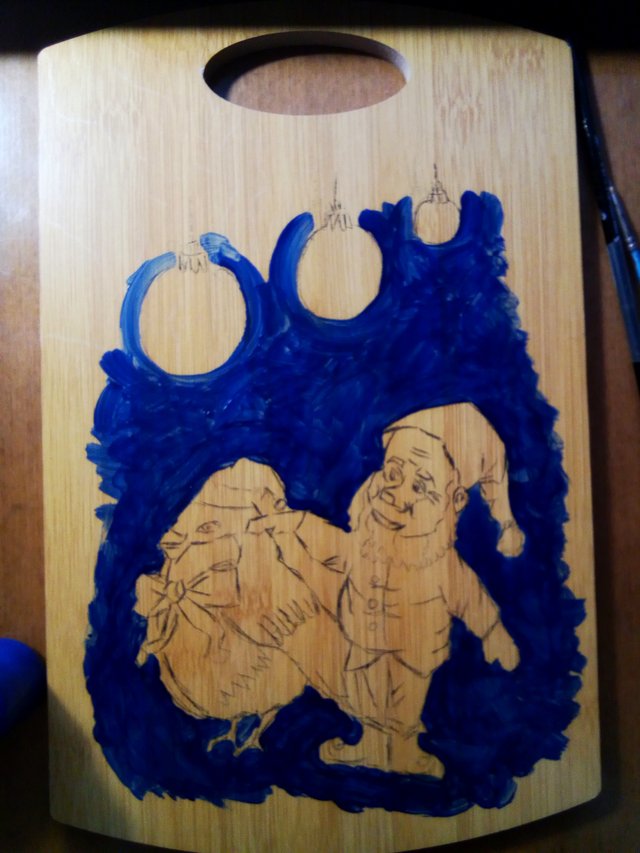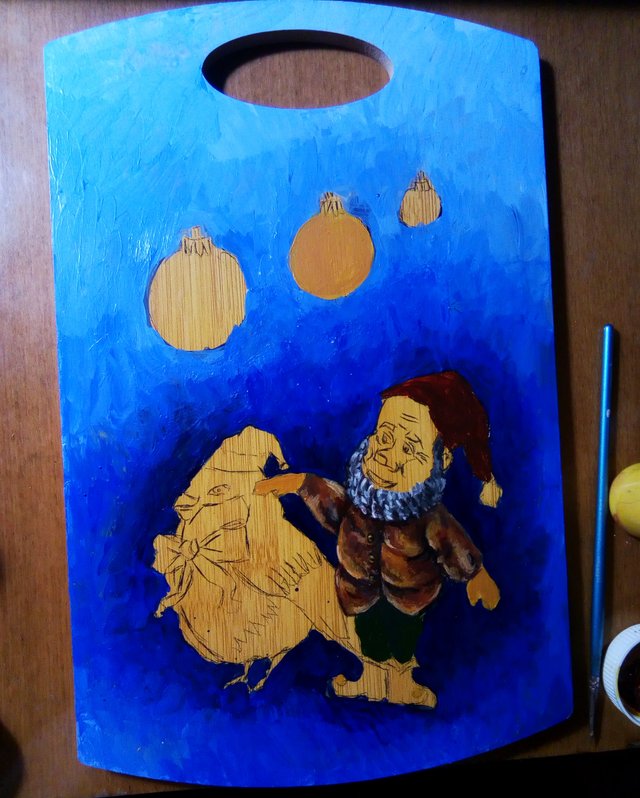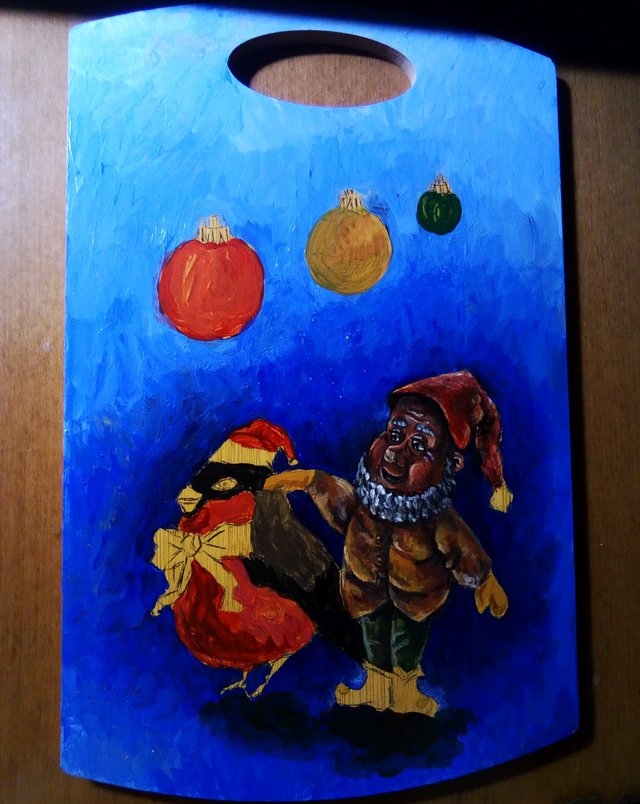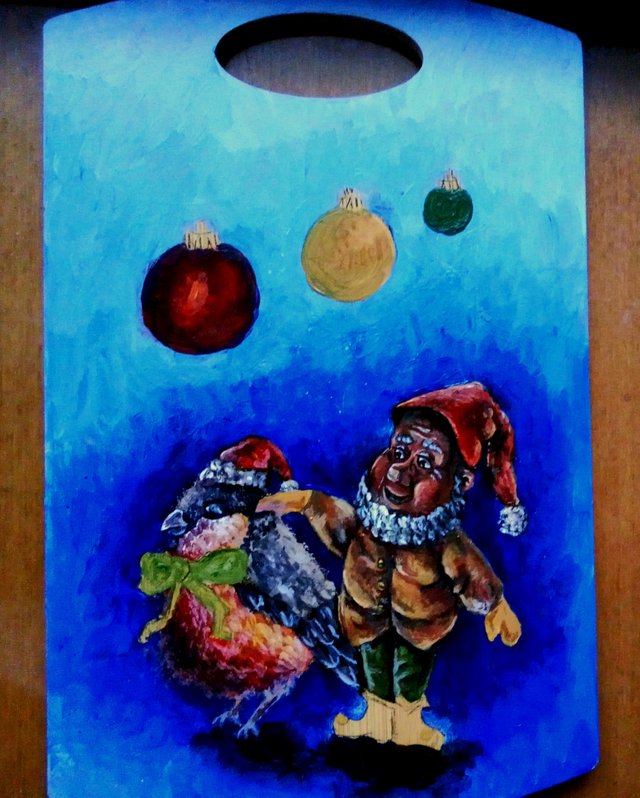 I hope you like my idea!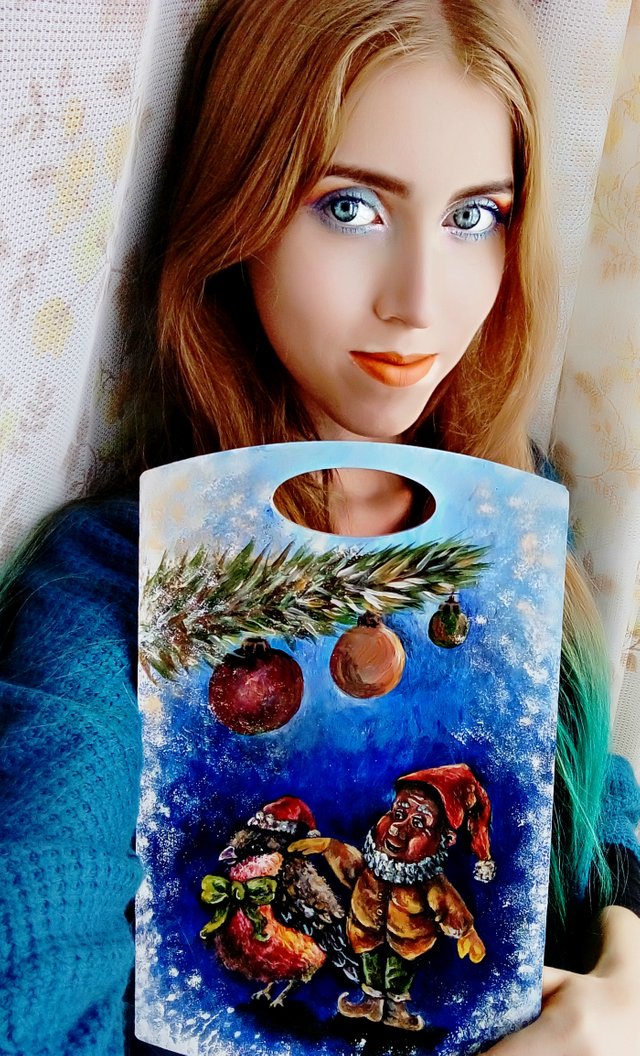 Thank you for watching!