[CR] Art Explosion Week60- "Spring tea party in Paris"
Hello! My work "Spring tea party in Paris".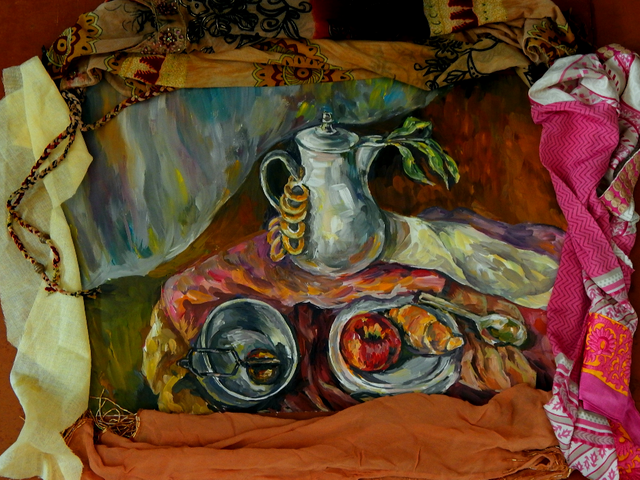 You remember my collection of Poor man's and rich man's food ?
I decided to draw another work with using gouache paints for the Art Explosion Week 60.
The theme on this week is SWEET.
In this painting I wanted to depict a sweet breakfast of a person of the end of the 20th century - with a cup of strong black or fragrant green tea,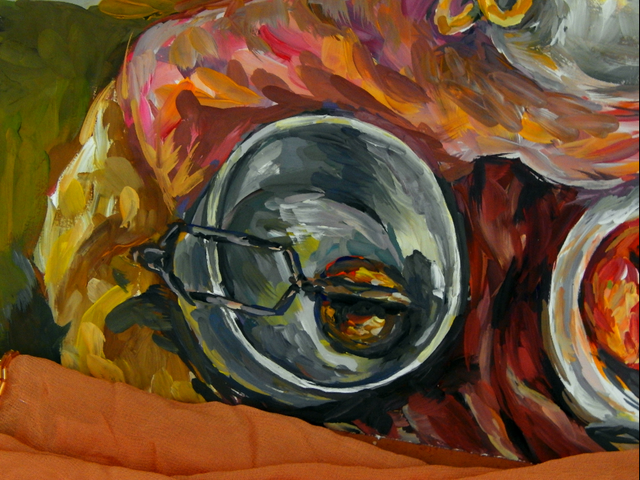 with ripe, juicy, red apple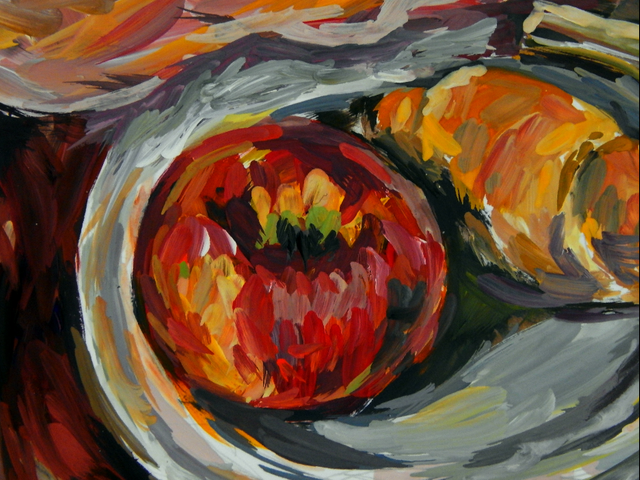 and a croissant with a filling for every taste: with chocolate, jam, cottage cheese, caramel, honey, cheese, vegetables and even ham.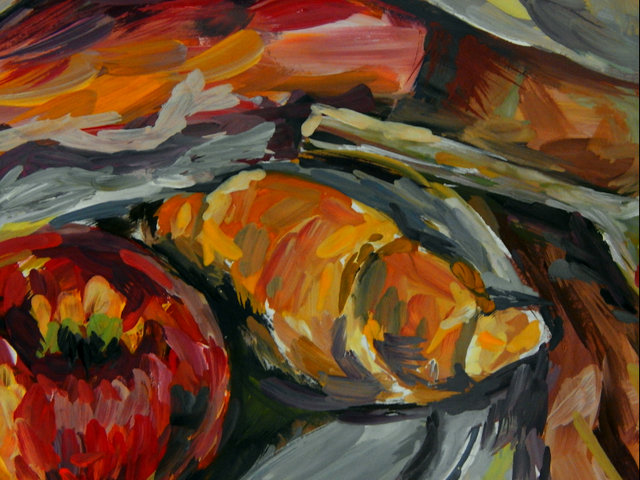 By the way, originally croissants had no relation to Paris and France as a whole. For the first time such buns began to be baked in the 13th century by Austrian bakers.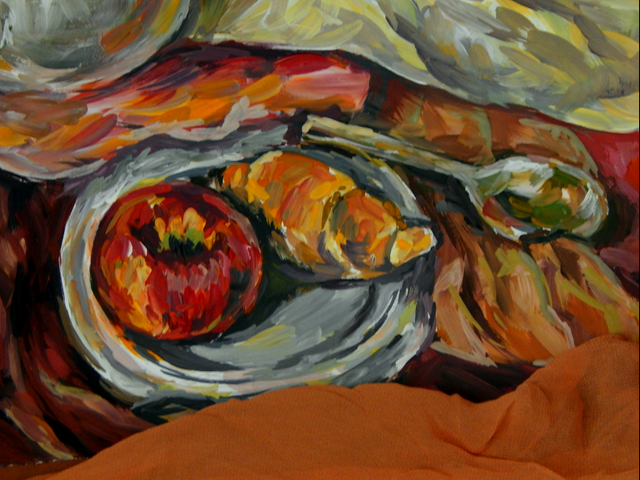 The history of croissants in France began at the end of the 18th century, after Austrian duchess Marie Antoinette married King Louis XVI and arrived in Paris. She was very fond of Austrian buns, and the court bakers had to learn how to cook them. Palace nobility quickly tasted amazing sweets, and croissants began to gain popularity.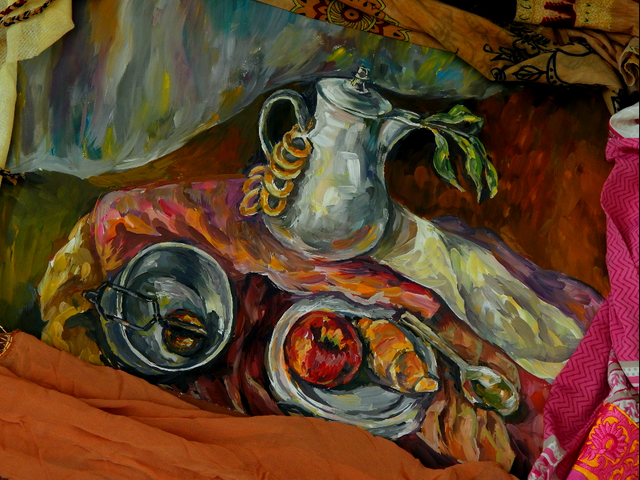 The "croissant" boom came in 1839, when a former officer of the Austrian army opened a bakery called "Vienna" in Paris. But in Austria they only invented a crescent shape, and baked products from the usual dough. And only in the early twentieth century the French had the idea to use the most delicate puff yeast dough with butter.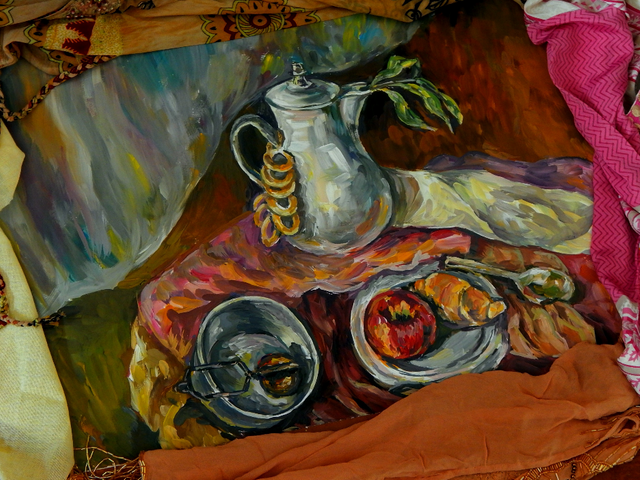 Also, I decided to draw bagels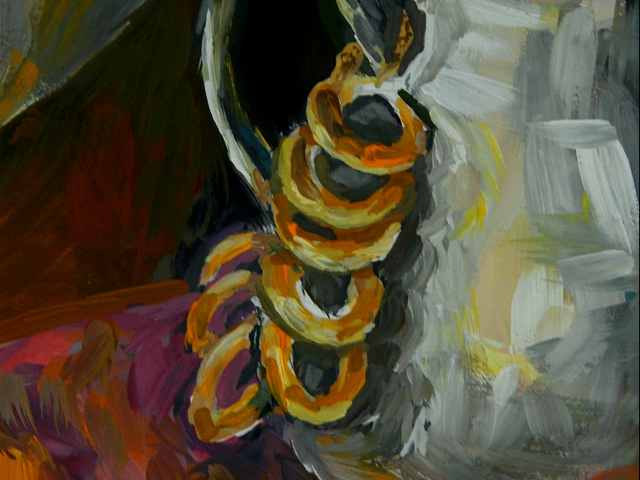 and to add to this still life a lot of draperies and little branch with dried leaves.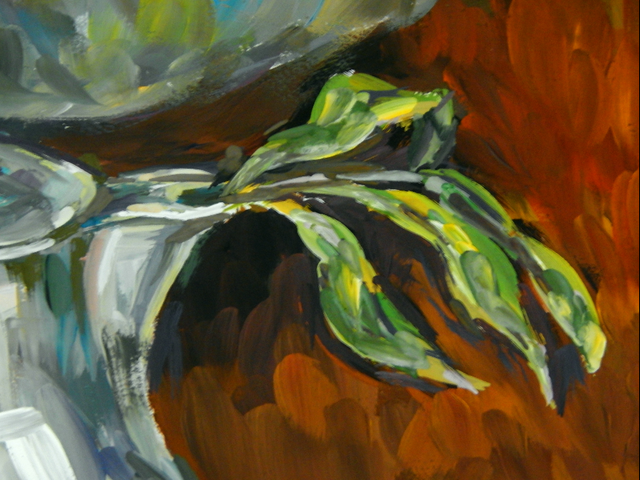 The photos of the drawing process: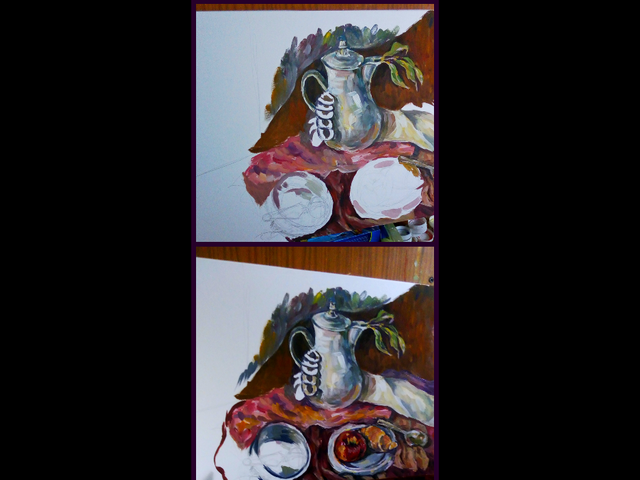 I hope you like my work!
Thank you for wathing!