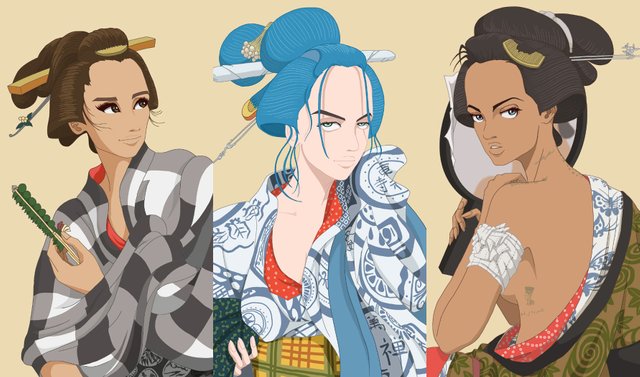 Greetings! Please check my Ukiyo-e art which transformed into an animated cartoon style.It's mixed a traditional Ukiyo-e and modern women with.It's called "UkiyoMashup(a coined word by myself)"
Today's work is...
"The In-demand Type" by UTAGAWA KUNISADA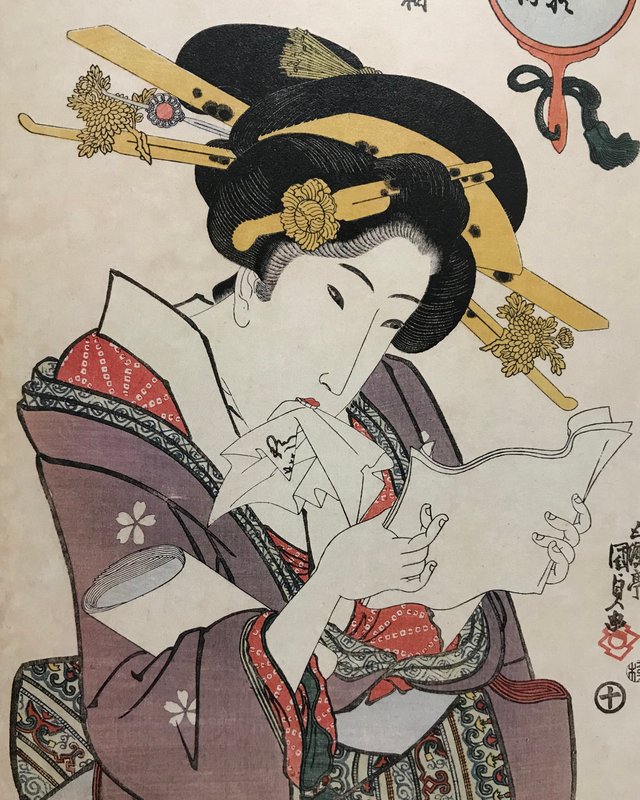 and CARDI B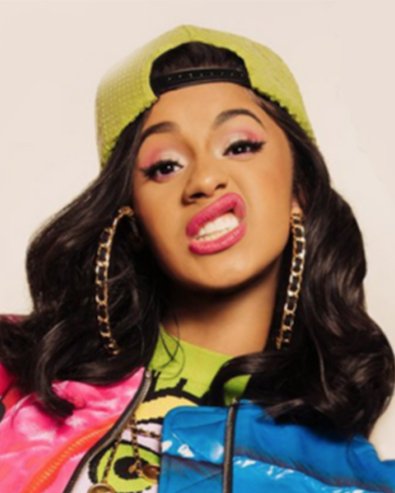 MASHUP!!!!!!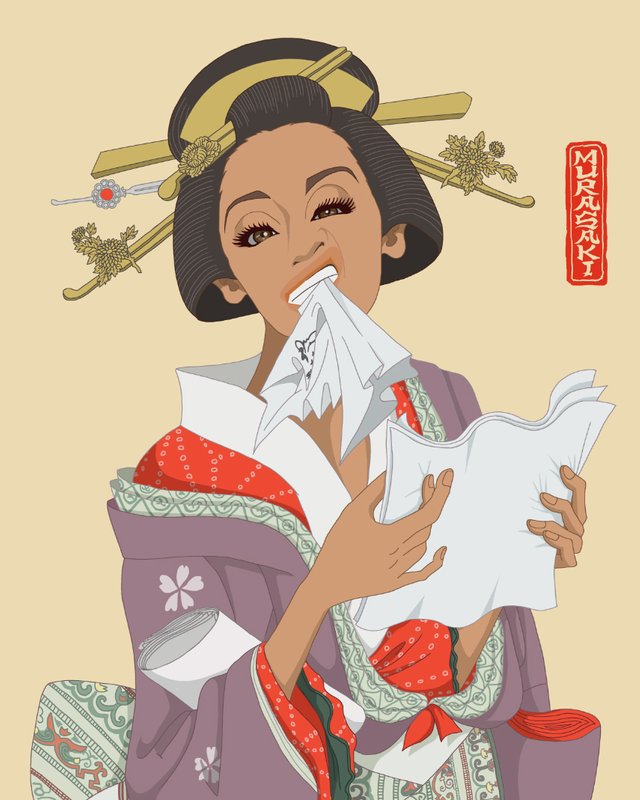 According to the commentary of the original Ukiyo-e pictorial, this woman reads the letter of the bad contents from a man and is jealous and angry.
Yes,CARDI B on fire!