Brave the movie tells the story of Merida and how she decides to live her life defying age old tradition.
Merida is a medieval Scotland princess of the clan Dunbroch. She receives a bow and arrows as her sixth birthday, and since then on, she diligently practices her archery skill that she becomes so good that no one can beat her in an archery competition.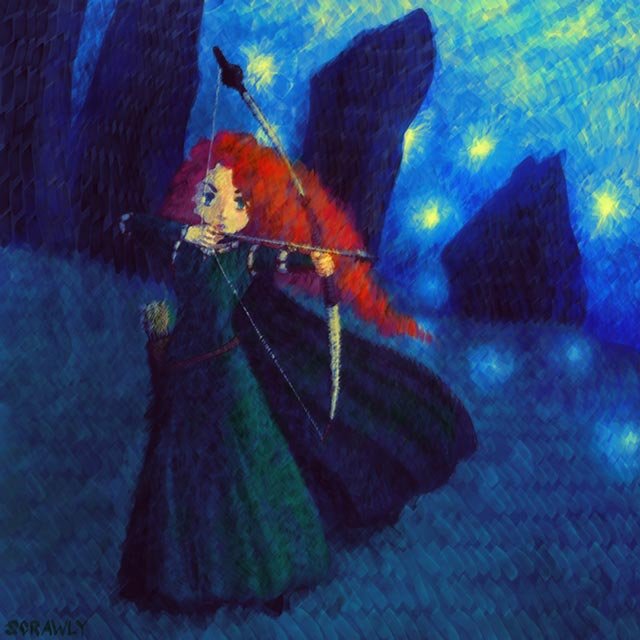 big version
Brave is copyrighted by Walt Disney Pictures. Fanart made by @scrawly.
All Rights Reserved
I'm painting this one in multitudes of small strokes, unlike how I usually do it. It makes a different finish, doesn't it? But it's also taking too much time, not sure if it's worth it xD.
Friday night, yeah!

My Steemit Journey
I draw with Wacom Intuos and Adobe Photoshop. I joined this website to share my art journey and to improve my skills. I'm also here to meet nice and chatty people, especially if they're passionate about art. Follow me if you want to be a part of my adventure, or say hi to me on popular Steemit discord servers, I frequent most of them.
I am a curator for curie, c-squared, nTopaz, and a moderator in Steem Artists. If you are an artist, join us at Steem Artists discord channel here: https://discord.gg/ENN8KCb :).
See you around ♪