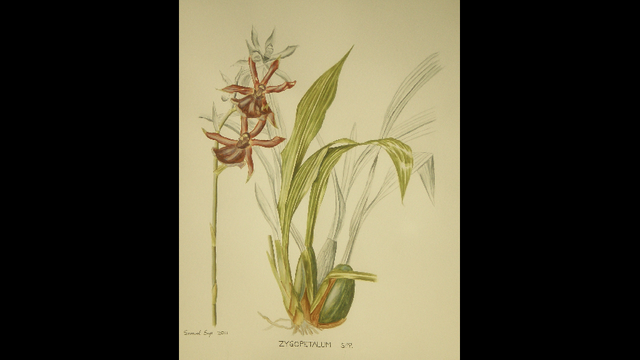 I painted this art work a few years ago. I painted from life as I wanted to create a scientific painting that looked similar to those botanical paintings of the 18th and 19th century, which were used to identify plants.
Back in the day I worked at the Royal Botanical Gardens Kew and I saw many of these old paintings in the library of the herbarium.
I painted this art work in watercolours, I hope to do some more of these botanical paintings soon.