Sunflower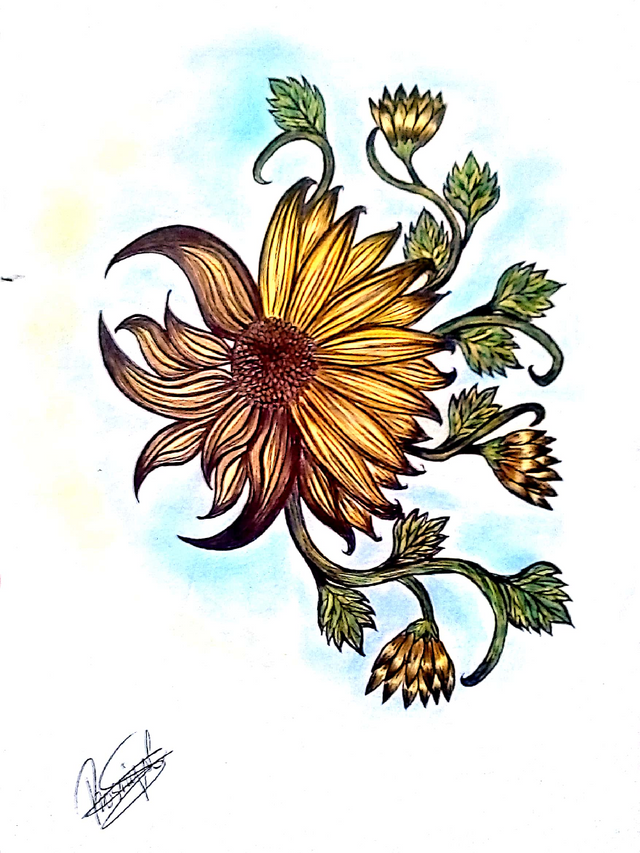 Greetings Friends! Today I share with you what the sunflowers mean for me, because they reflect the vitality and subtlety of nature. Sunflowers are symbol of joy and with intense color transmit a positive energy, they are works of art by nature and I admire so much perfection.
Copyright @rosiryscg- All rights reserved.

My dear friends I hope you liked my drawing as I liked it.