Sketch of an old lady.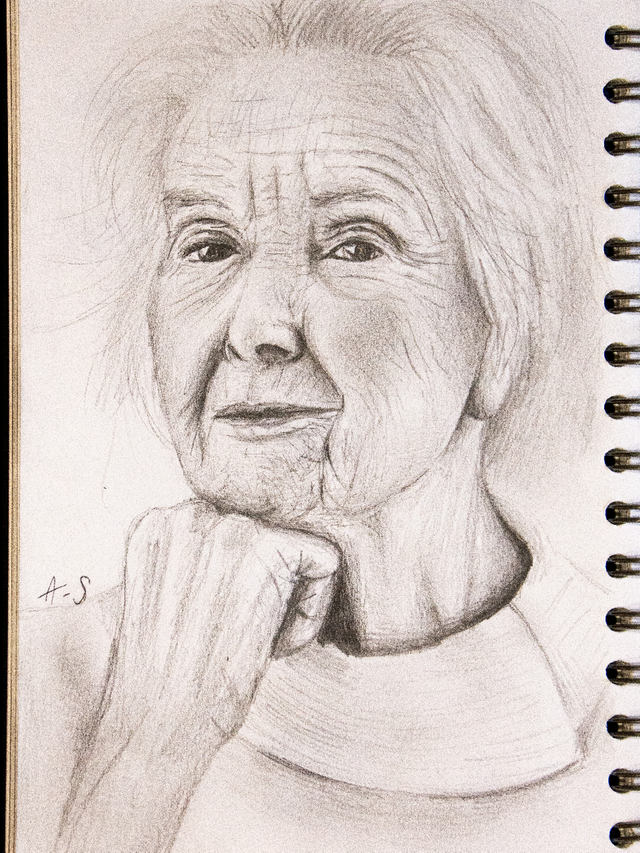 Hi everyone!
I come back with my creations on Steemit with a little one.
I wanted to do some sketches today ; i have to practice quickly sketch, because i had for habits to take very long time to drawing. It is a quality on one hand, because i'm very attentive to details and take time to do things correctly. But, on the other side, drawing quickly is a very useful quality, because you have the ability of bring out an idea very quickly, to understand all the particularities of your model almost instantly.
(And it's also a quality if you draw someone, because he won't have to wait too long :D)
So, here is a little sketch that i've done of a old lady. This kind of model is very nice, because all wrinkles represent details and particularities in portrait. Also, They are beautiful models in the sens of the depth, because they tell us a long and beautiful story, we can see trough their eyes all the difficulties and also georgous moments that they live.
Their winkles represent all these memories.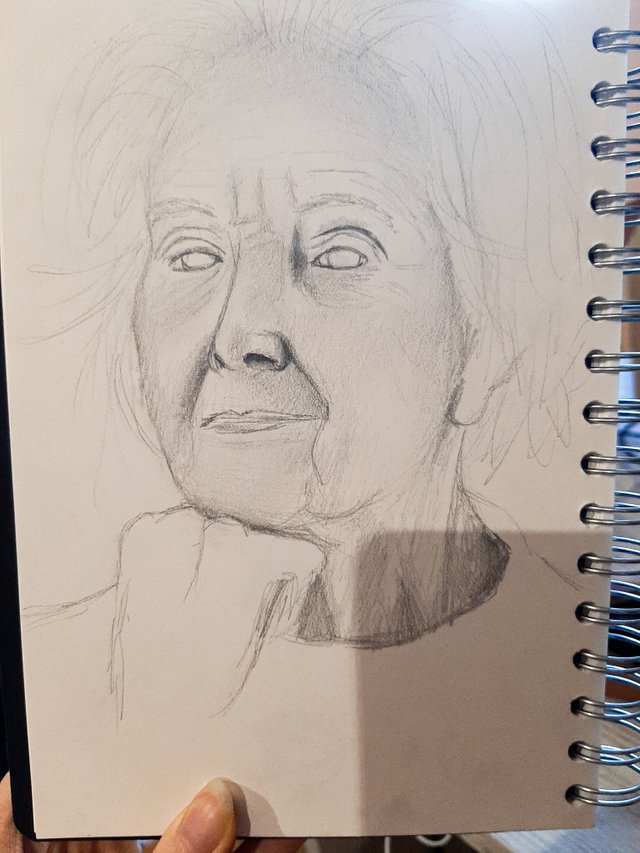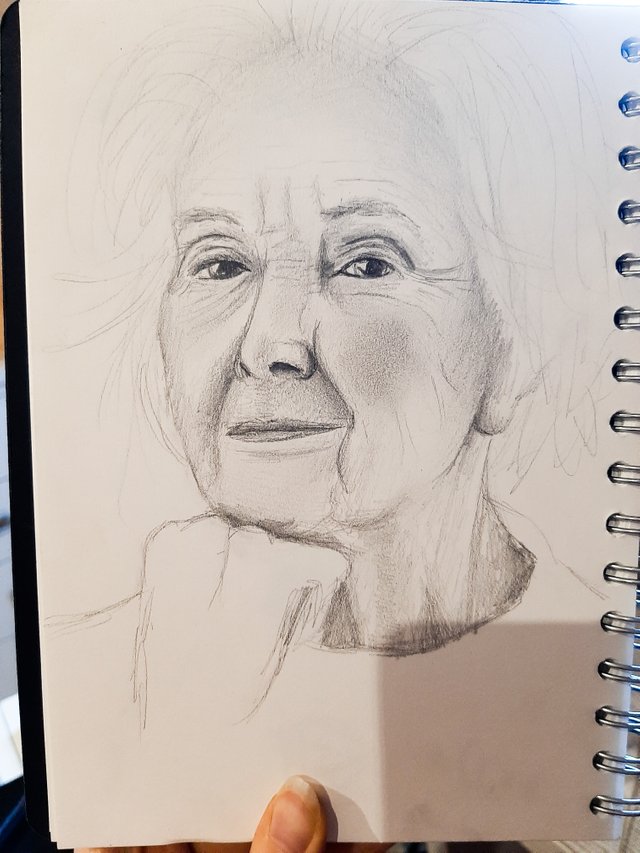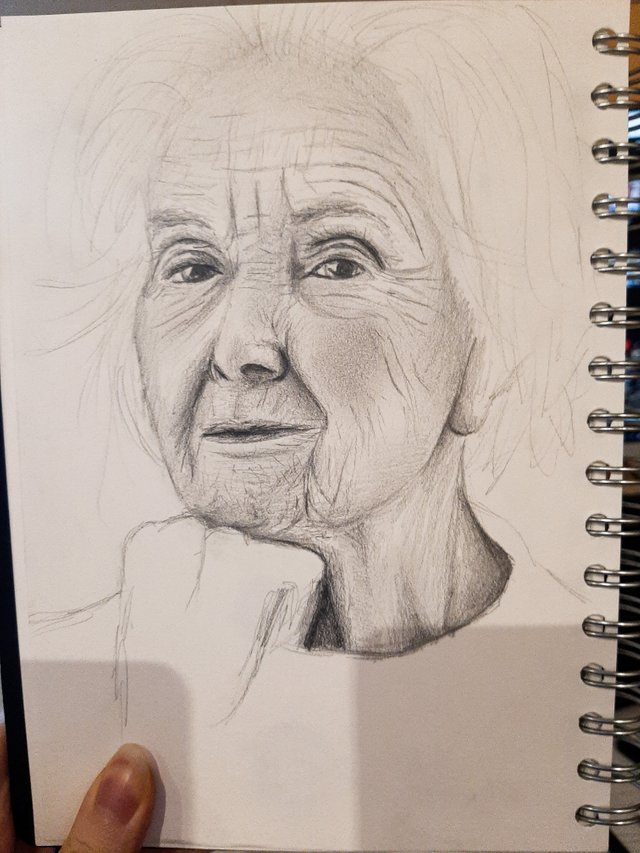 For the next one, i will try to work on human body, because it's a difficult part when looking on all proportions rules and so on. We are so accustomed on the human apparence that every mistake drawing on the body is obvious to us, instead of mistakes on animals or objects, for example, for what it is less evident.
I don't think it's a very interesting drawing, it's just a little sketch that i realized today but i wanted to share it with you. :)
Hope you have a good day, see you soon !! :)