ArtVenture Contest : If I were a cartoon character.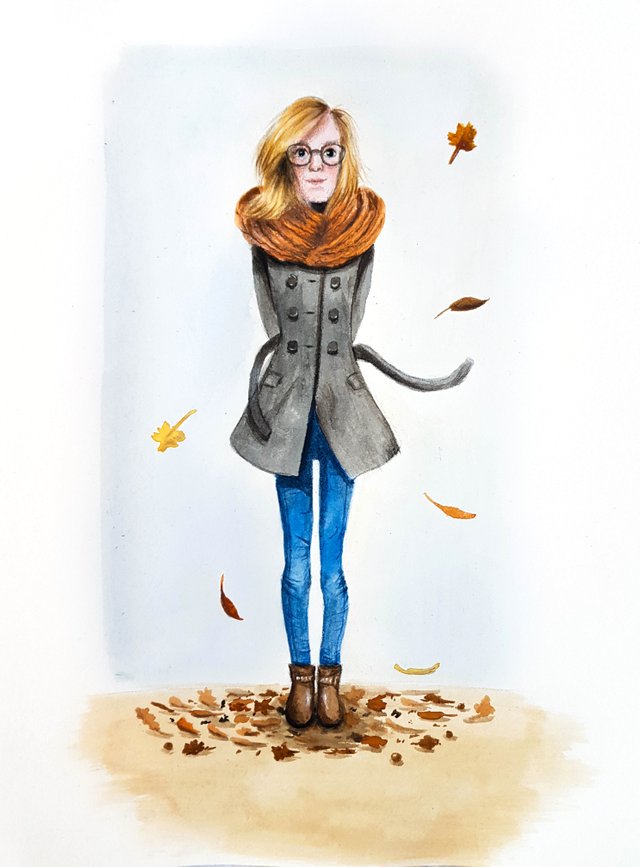 Hi everyone! :D
I am happy to be able to participate to this contest. It was short because of my planning, but I was finally able to have time. :)
When i heard about the theme, first i thought about cartoon characters that i like, but one thing disturbed me : i have for habit to draw people by photos, but i don't like to copy someone else drawing, i thought it was more interesting to invent by myself a new cartoon character. Remember of my owl character for inktober :D
Then, i thought about drawing an autoportrait. Drawing me as a cartoon character could really be a good idea.
Also, i thought about the technique : i wanted to practice watercolor, i see character designs on pinterest made by watercolor absolutely wonderful !
But it's not my best technique at all. I even have a lot of difficulty taking it in hand!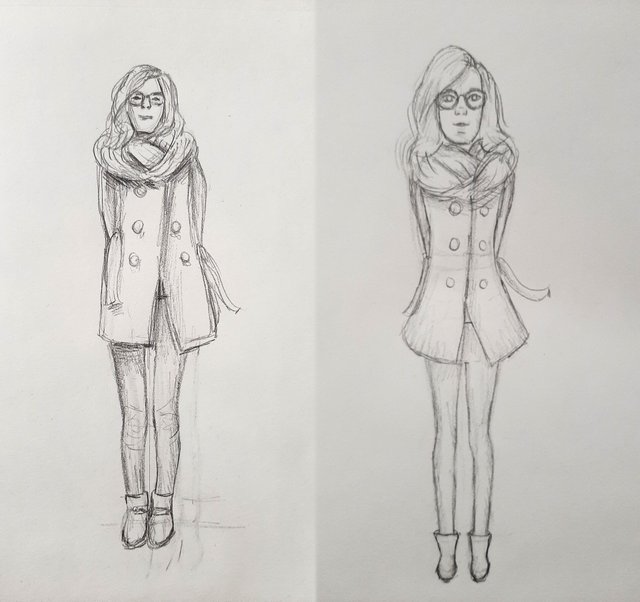 So, my first step was to draw myself in a realistic way (in terms of proportions), to transpose it into unrealistic proportions to create a cartoon character. Yes, I was very shy at that level, I could really have pushed the proportions to the extreme, as we do in cartoons. Here, I simply magnified my head in relation to the body, magnified my glasses and eyes, and refined my body even more.
If I had to do it again, I would exaggerate much more the proportions I think :D
So, after it, i take my watercolor and put the main colors.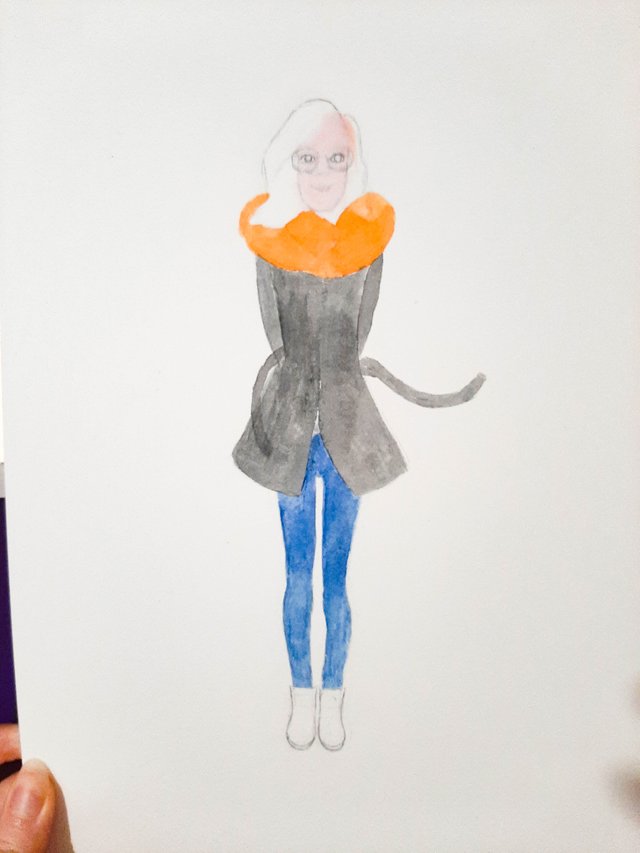 Then, i work on the face and details.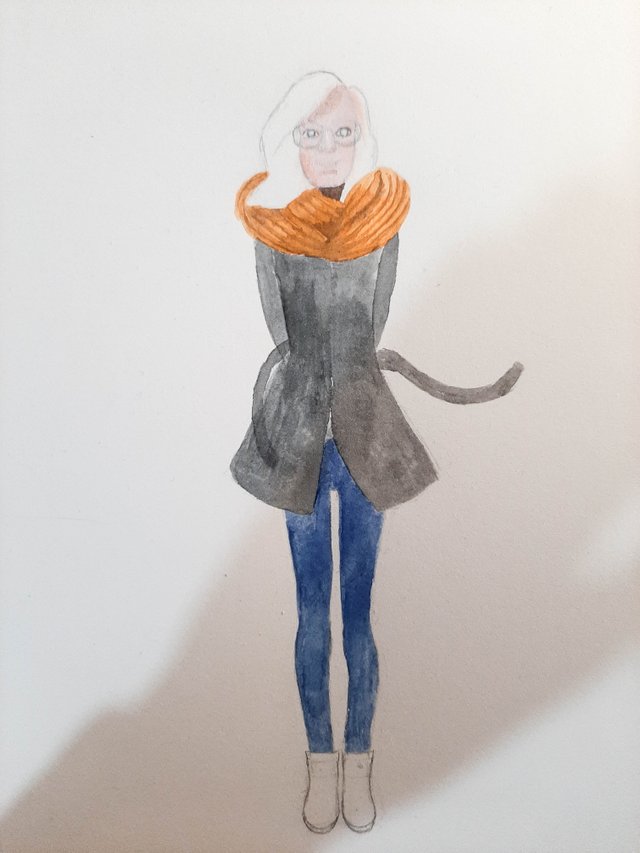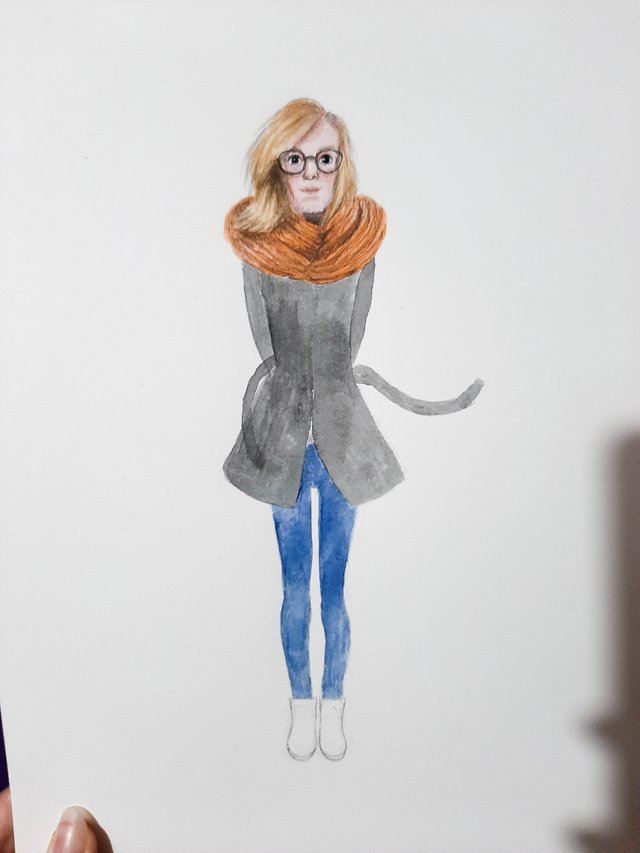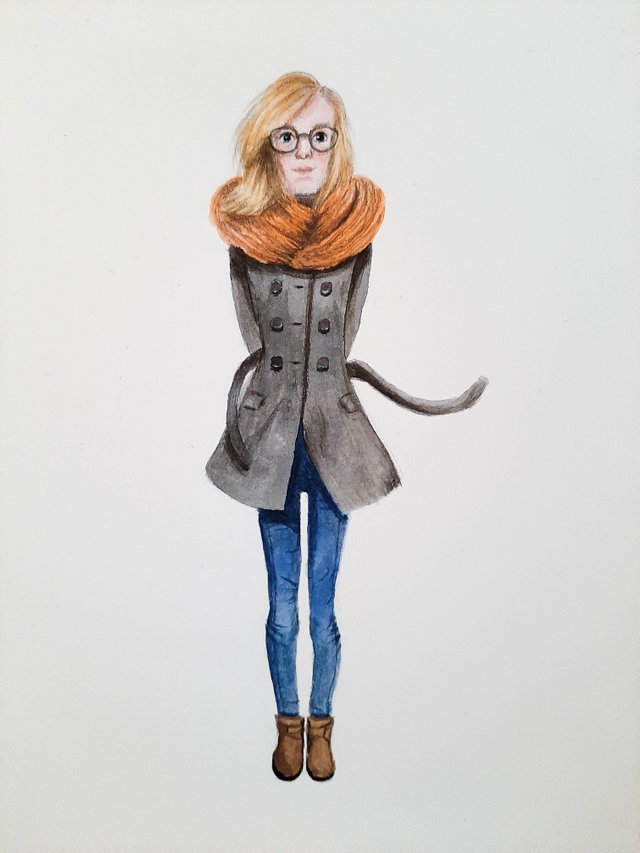 Finally, i thought that something was missing. So I took care of the background, and had creating an autumnal atmosphere that goes with my outfit. :)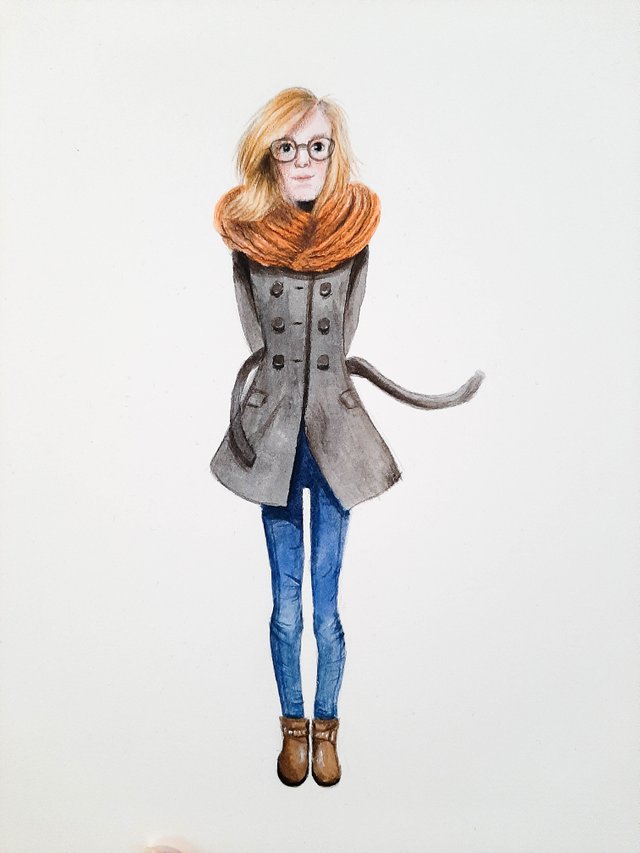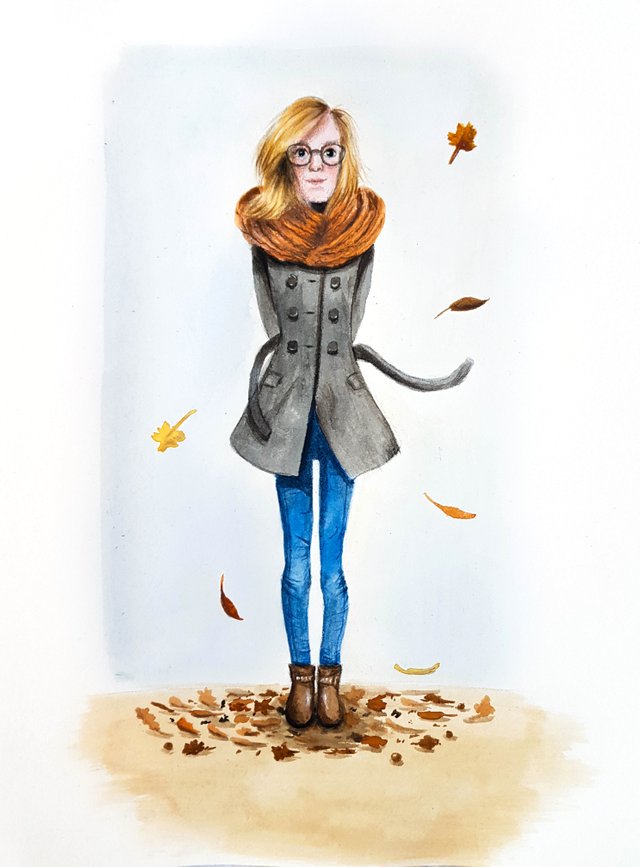 Hope you will like it! :D
See you again today, for my last inktober. :)