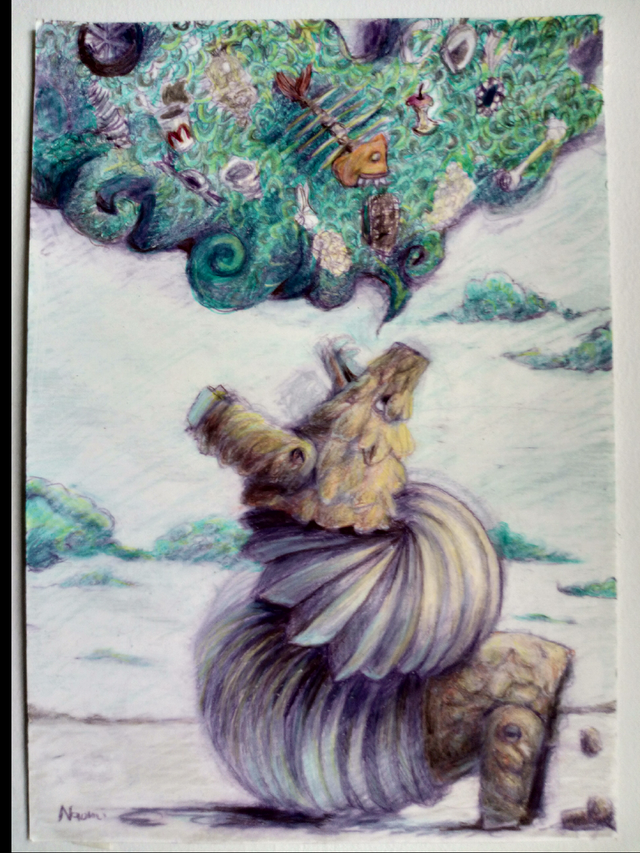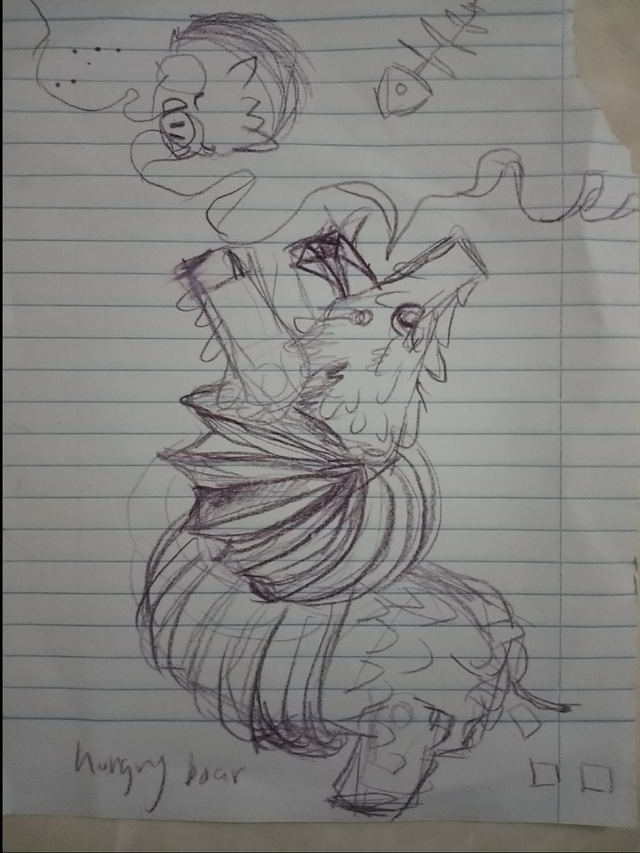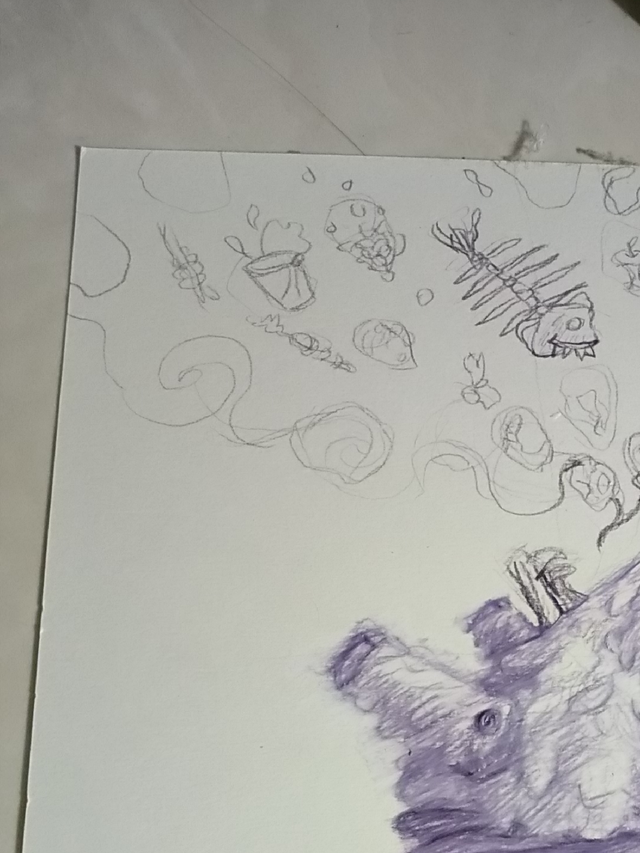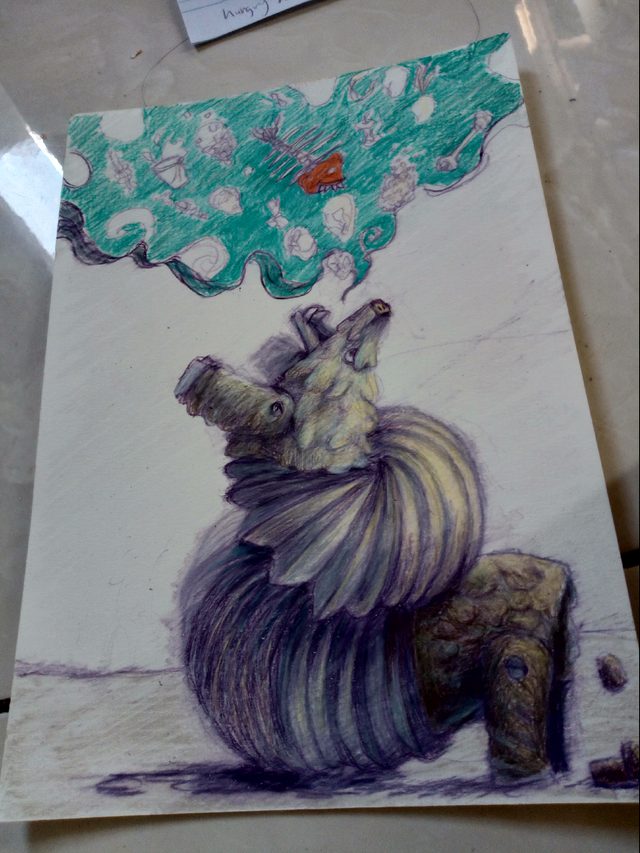 If someone could clean up our mess we made.
Stand up to it now so our burden would fade.
When there is no hope
Let's look up to the sky to cope.
At the beginning of the year, when I feel like it, I draw zodiac with colored pencil. I feel fun to follow those animals, giving me a topic to look up to.
In my culture this year is a year of boar. Boar in my image is never stopping rush head on if it's upset. And I have seen the real ones here in Borneo, pet animal for villagers, very chubby and peaceful.
One interesting fact is that in my Japanese culture is a boar, but the original Chinese culture it is a pig. They seem quite related as in species, and both eat lots. And pig, comes with piggy bank.
So here I mixed all those aspects with blend of my hope, expandable boar bank almost like a dragon, solves our headaches.
Of course, in reality, we have to make solutions ourselves😁
For the drawing process, I did simple sketch on different paper first.
Then on drawing paper, I chose 1 color to become the main. Here I had chosen black grape from Prisma color.
The next is use white to blend all the area. Yes, I use white very much for blending.
Then I layered and blend in more colors!
Anyway, best wish to all my ntopaz and steemit community.