Drawing for my brother in law | Using colors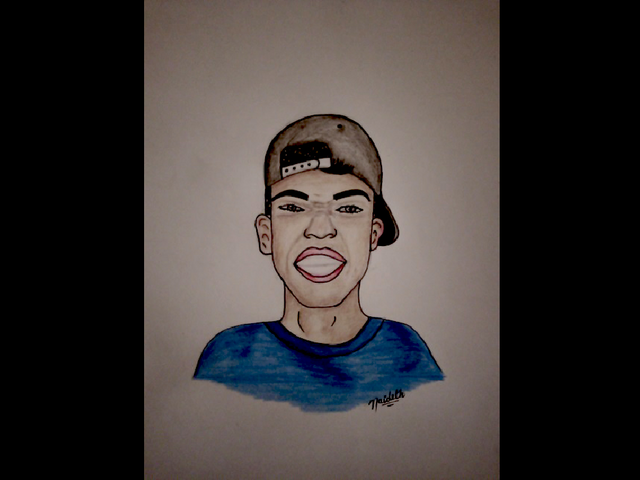 Greetings dear friends lovers of art ..!
When I began to make this drawing my intention was to do it in a caricature style, but there was no way to make those eyes slanted in a caricature style, that's why I decided to change my eyes and make them similar to photography, so in the end I made a drawing color with a more realistic style, without a doubt, I love the final result, but I loved even more the reaction of my brother in law, to see his portrait, that is worth more than anything.
PROCESS
The first thing I do is the silhouette of the drawing, using a HB pencil.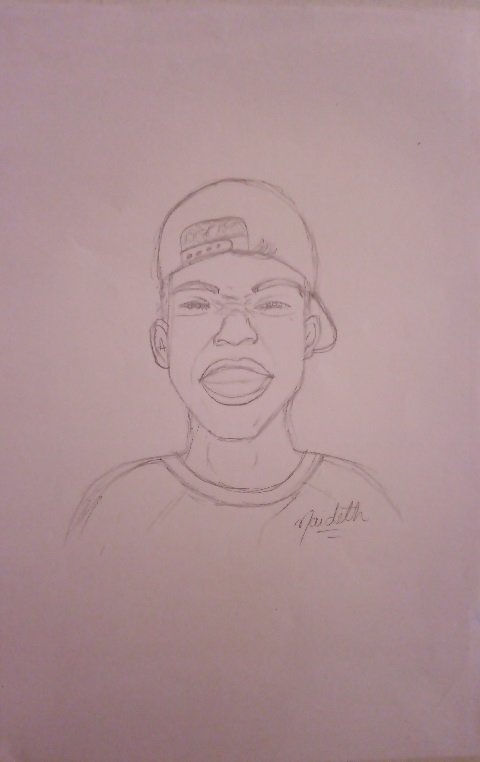 With a pen of ink I review the lines.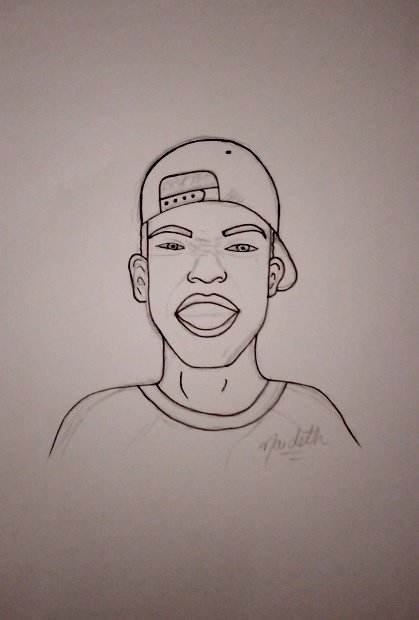 I use a brown color for the dark parts of the face and its expression lines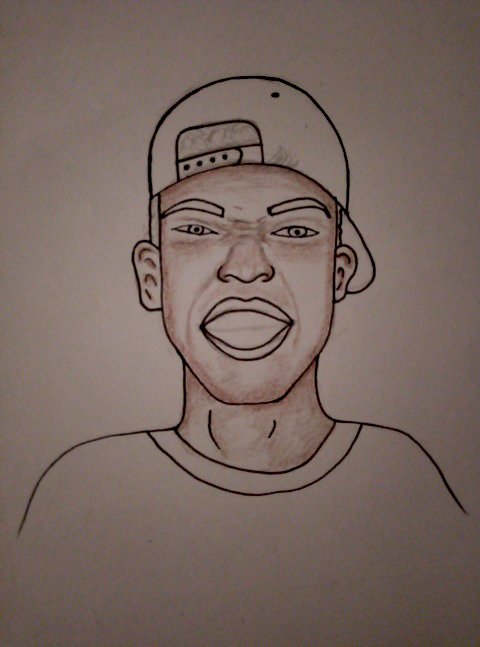 Then I color the face completely with a skin color, you get a great effect using only two colors.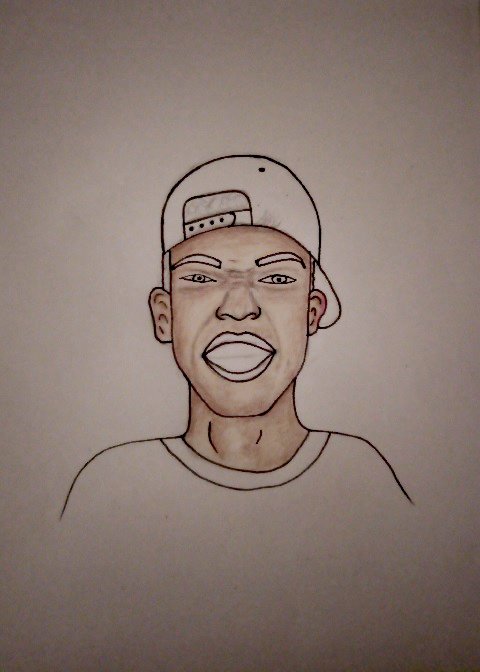 I keep coloring more parts of his face, the lips are quite red, even in the drawing they do not look as pink as he usually has them (hahaha).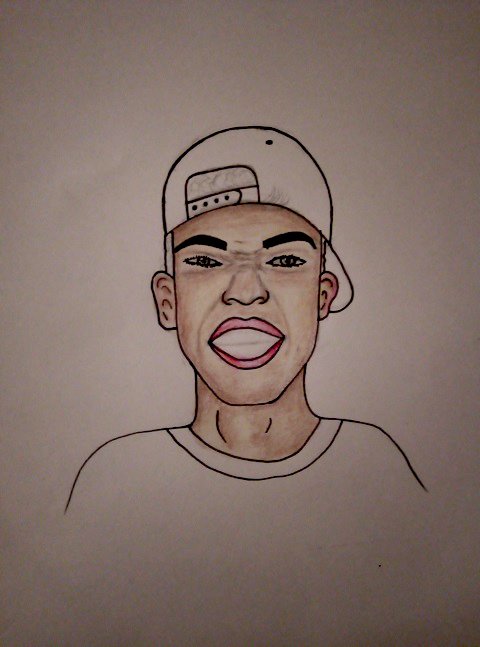 For the cap use black and gray and for the hair a black color, your hair is wavy, and even if it is little, I like how I achieve that wave effect.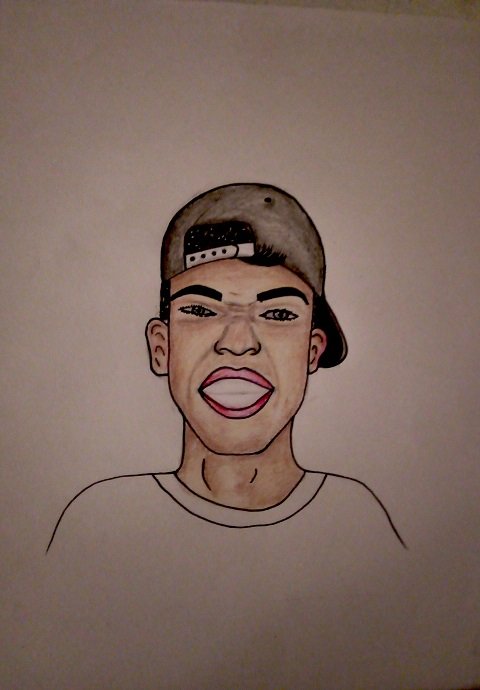 Final Result
I finish the drawing using light and dark blue color.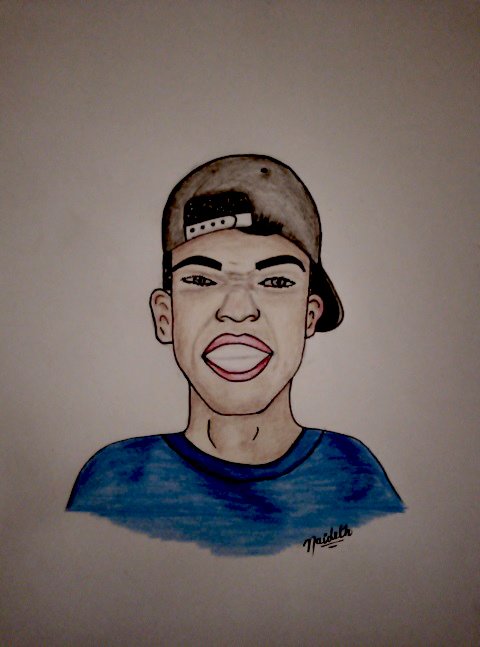 Copyright @naideth - All rights reserved.
This is the photograph that I used as reference to make the drawing.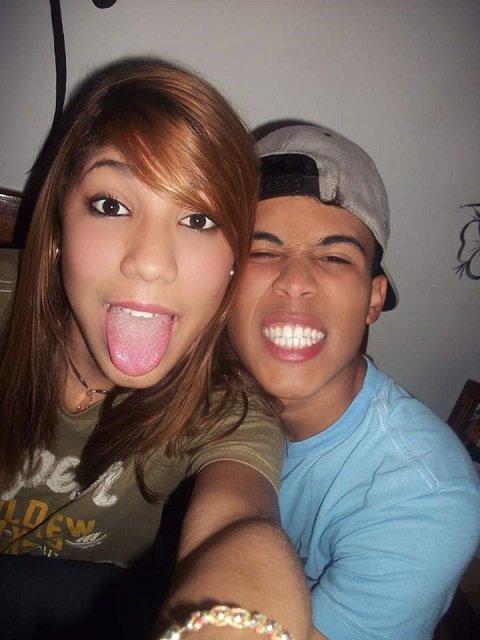 Let me know your opinion about my drawing in the comments, I would really appreciate it..!!
Thank you very much for visiting my blog and for all the support, a big hug to all..!!