🎨 Fashion Sketch, Johanna Ortiz Design 💃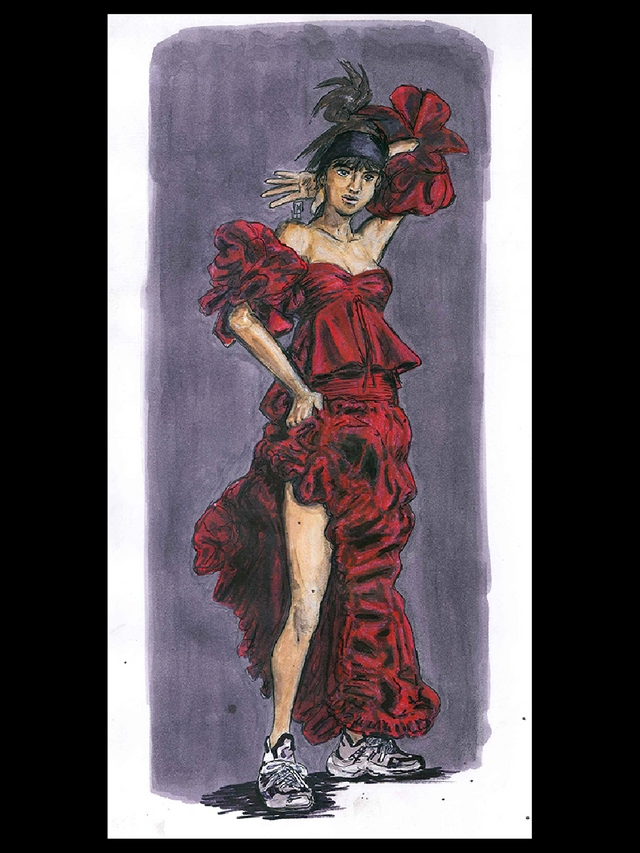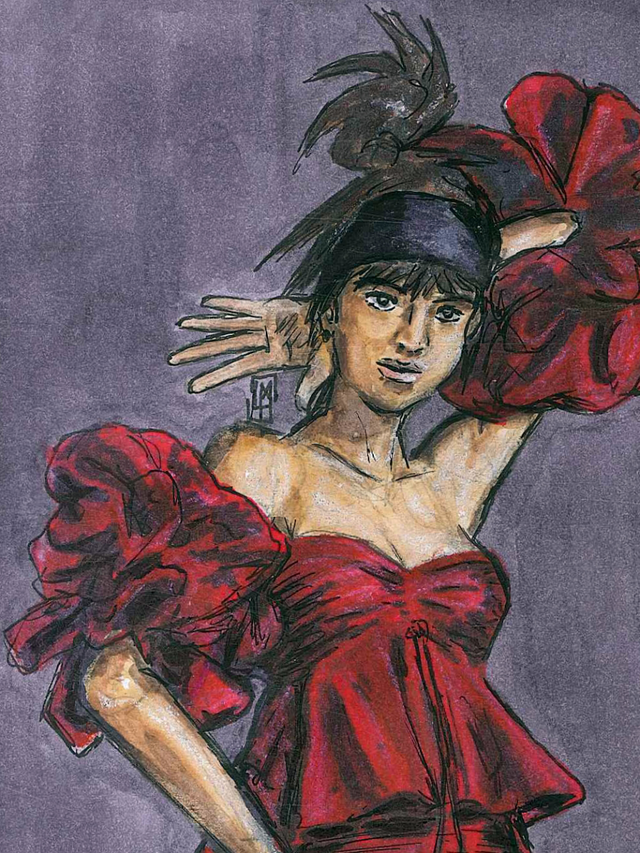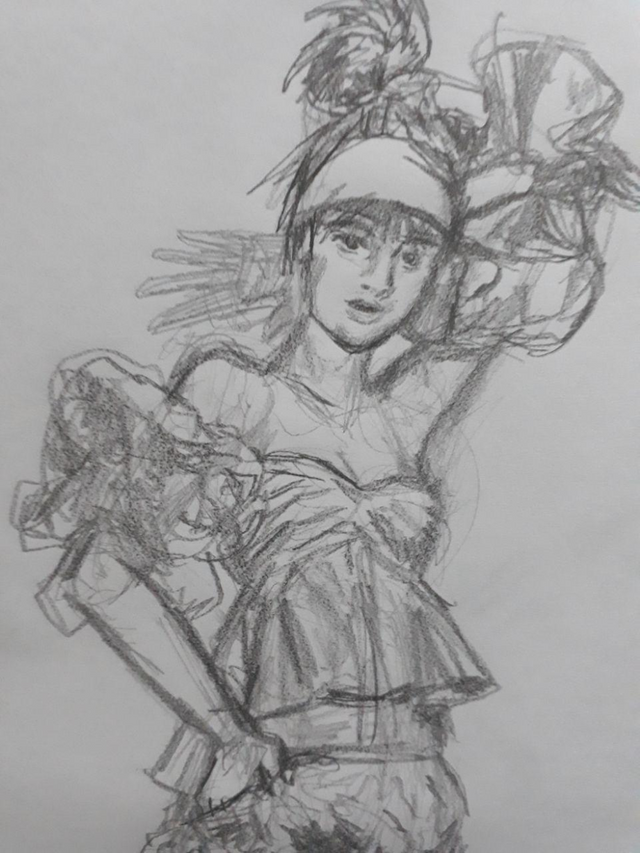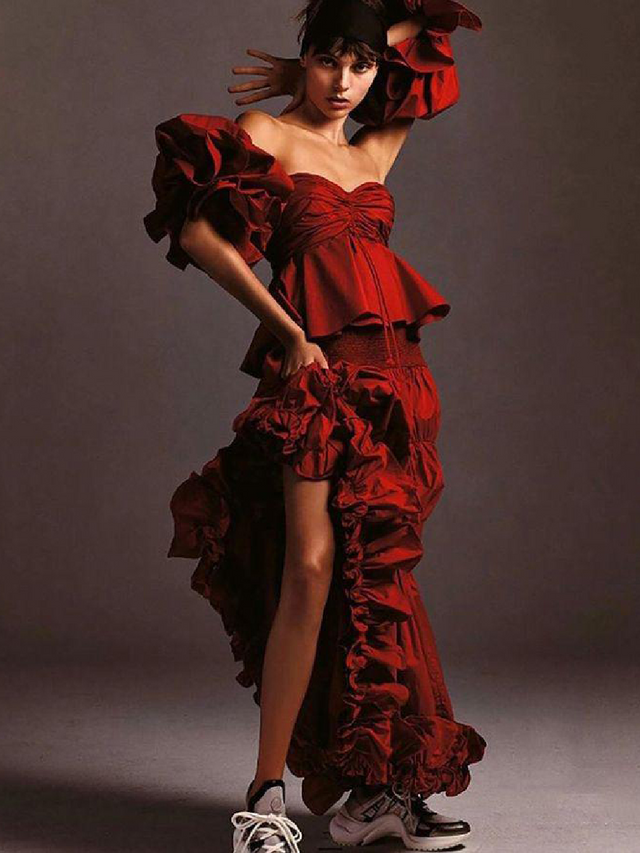 ---
Hello there!
This is another fashion sketch done for SKETCHALOOK COLOMBIA, which it's basically a group of people who enjoy fashion and like to make illustrations of it.
We had been talking for a few days that we should make drawings of designs done by local Colombian fashion designers who will participate next month in, Colombia Moda 2019, one of the greatest fashion events in Colombia and Latin America.
So that's why we picked to feature Johanna Ortiz's designs, I chose this particular one because I loved the colours of the image and besides the model was wearing a dress with sneakers, I have a soft spot for rebels and non conformists haha.
---
Technical Info:
Traditional media, bright white paper for drawing with markers (22.9cm x30,5cm)
Used mechanical pencil, watercolour for skin tones, markers for dress and background, a bit of Inkpen for marking outlines.
Took me around 2 to 3 hours perhaps, divided in small sessions on several days.
---
Creation Process GIF

Dress design reference image

Source
Full Res Image


Check my other recent post:


🏙 Urban Sketchers Medellín #32 😁 🎨 - Lineal Park, La Frontera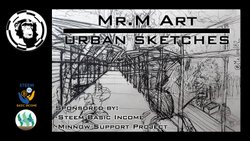 🎨 Melooo182's Artists Curation Post #67 🎨✅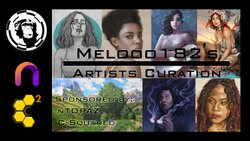 🍦 Waiting for Ice Cream 🍦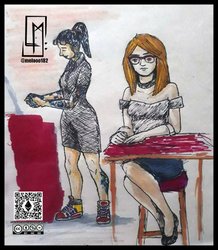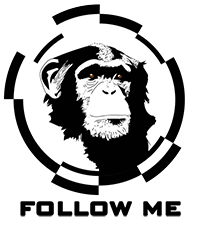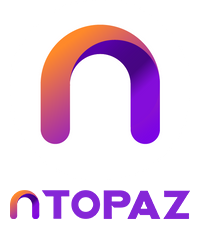 Join our Discord Channel and network with other artists to help each other grow.