Pencil On Paper - Title: Whatever The Sacrifice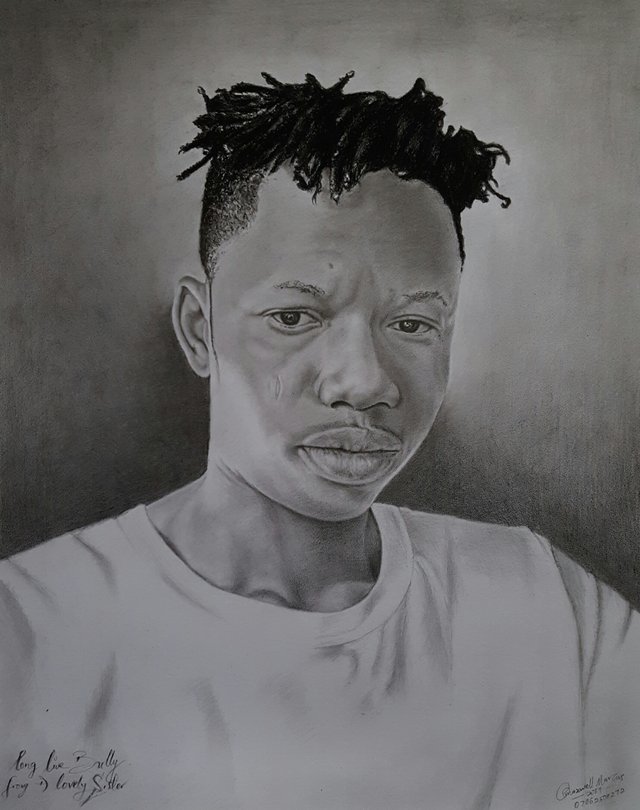 Hello steemains,
Today, I finally completed the piece I have been working on since last two weeks and I entitled it "Whatever The Sacrifice".
My life hasn't been that easy right from my childhood.
At times I see myself to be inferior among others.
They looked down on me.
They never gave me the chance.
I was told there ain't a Space for me.
I was told to wait behind.
I was never counted among the best in my department.
Though I wasn't among the bad ones.
All I was fighting for was my pass marks and that's all I needed.
I was fortuned with three gifts.
I lost the first one back in primary.
I also lost the Second one back in High School.
I started building on the last one after High School. And I'm
still working on it.
I promised myself I will never give up on this my last gift from my family.
I told myself no matter what I should push this one.
My Dad said "Yeah surely we should push it". My Big Bro said "Yeah we
get your back".
My younger bro said, "Bro you are doing great, keep pushing".
Some of my friends back there also supported me in one way or the other.
In all I can't just stop on the way.
Do you know something? I have my Reasons. The SACRIFICE has to be
made.
For those who doubt, they will surely understand us some day in a way or the other.
Graphic pencil, 4B, 8B and 12B pencil.
Charcoal pencil.
Ear bud.
Niddle point paper.
Plastic eraser.
Below are my progress shots
Sketch work is done, worked on his forehead and eyes.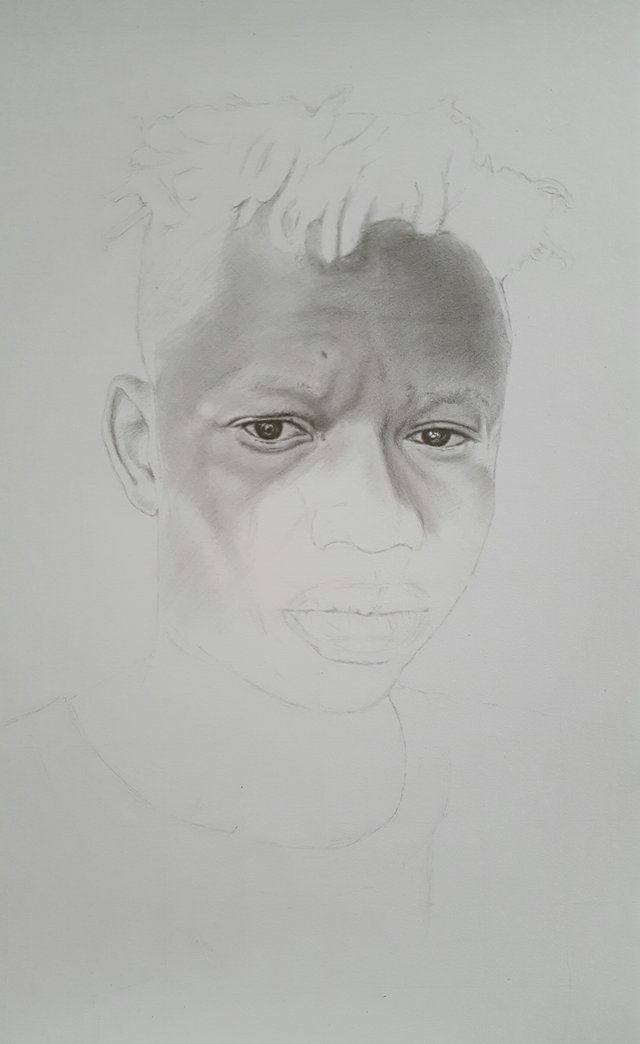 At this stage, almost all the parts of the face have been completed except the mouth.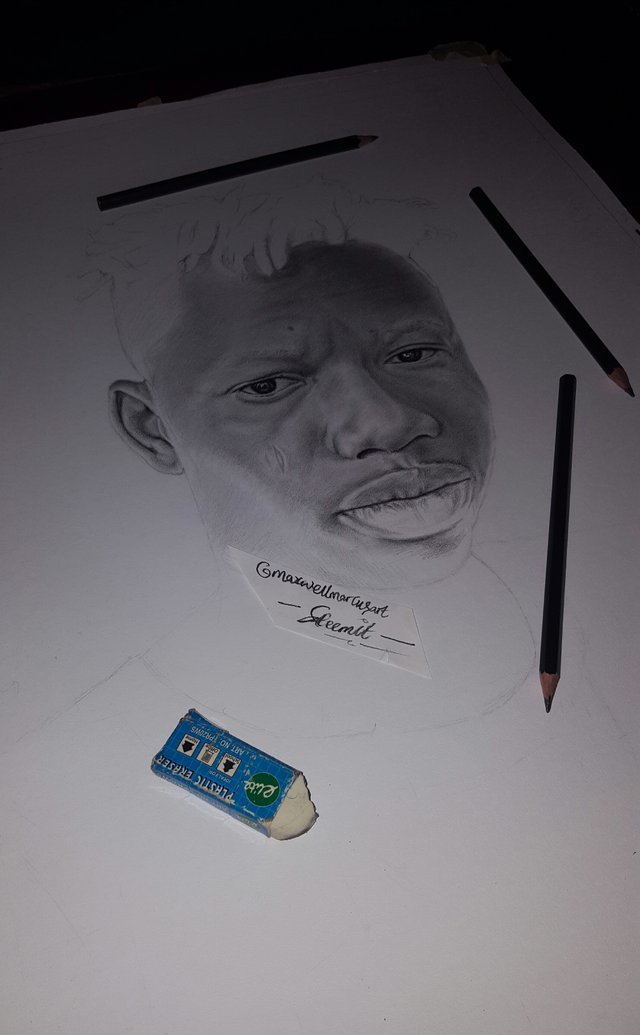 Here I added a little background and started working on his neck.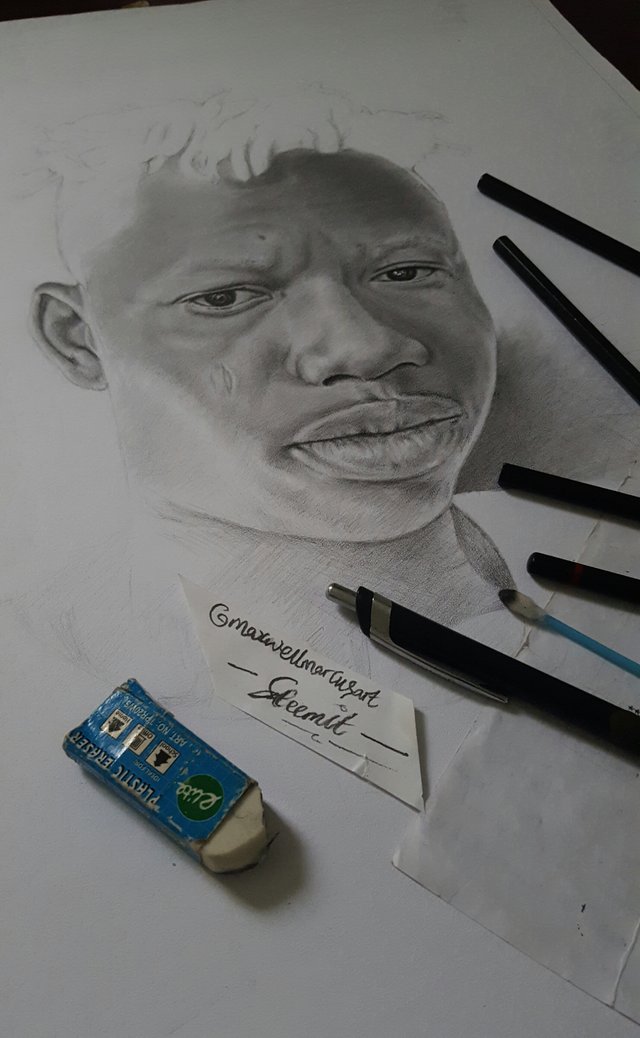 Completed the neck now working on the left background.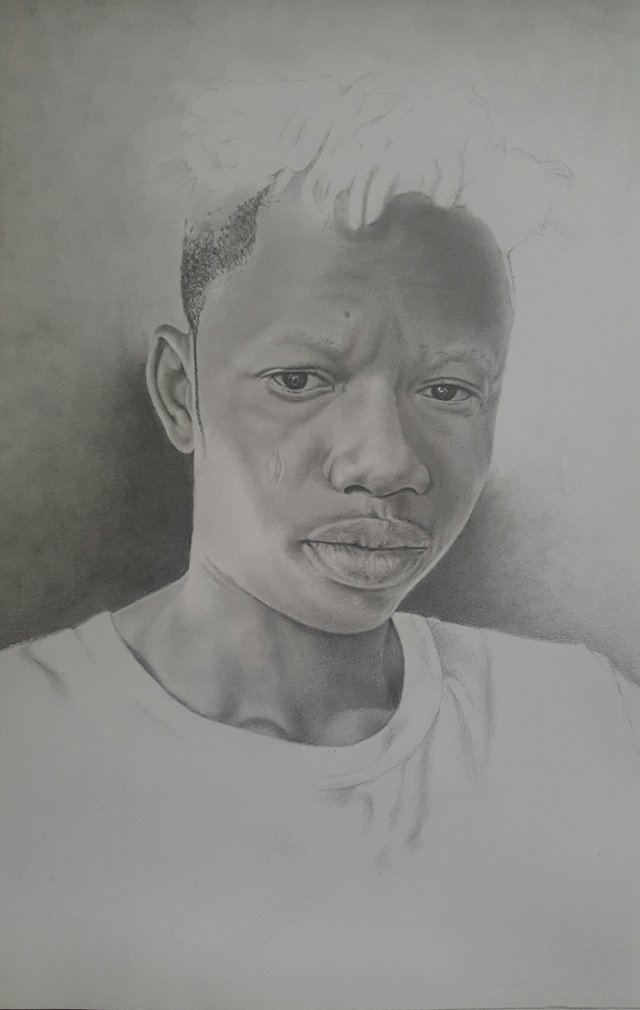 Completed the right background and his hair.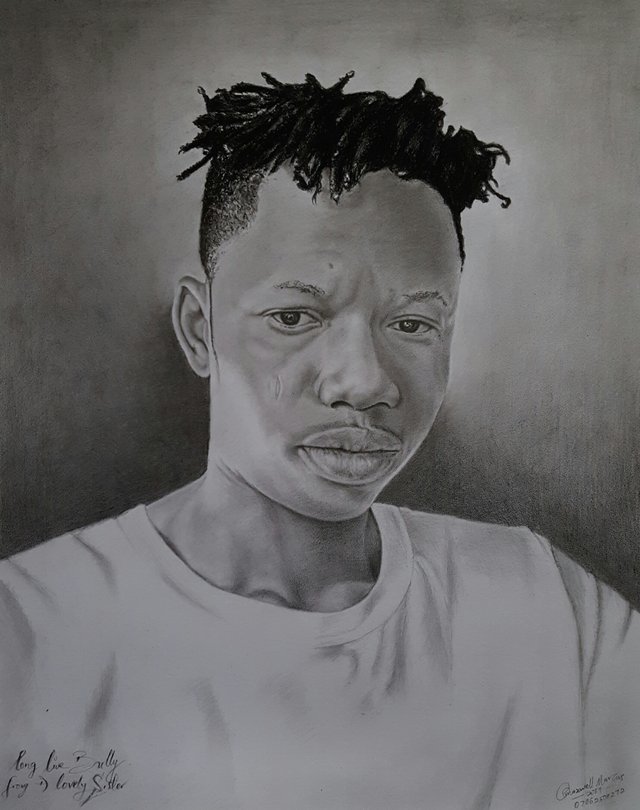 I made the last because I was still contemplating on whether to use 12B pencil or charcoal pencil. I ended up using charcoal pencil and it came out perfectlyas I had wanted.
"One day, the people who don't believe in you will tell everyone how they met you"
---- Anonymous