Purple Orchid (Detail)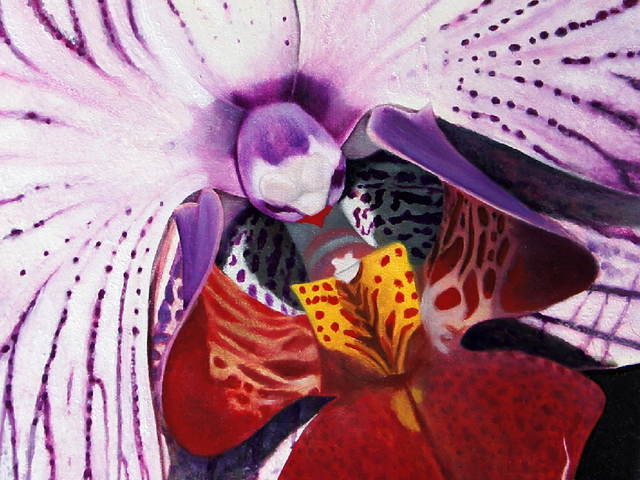 Purple Orchid (Detail)
Oil on Canvas
©️Matthew Holden Bates, All Rights Reserved
I have decided to share some of the up close and nitty gritty parts of my paintings. This painting of purple orchids represents just how far I like to take my details.
Here is the original painting: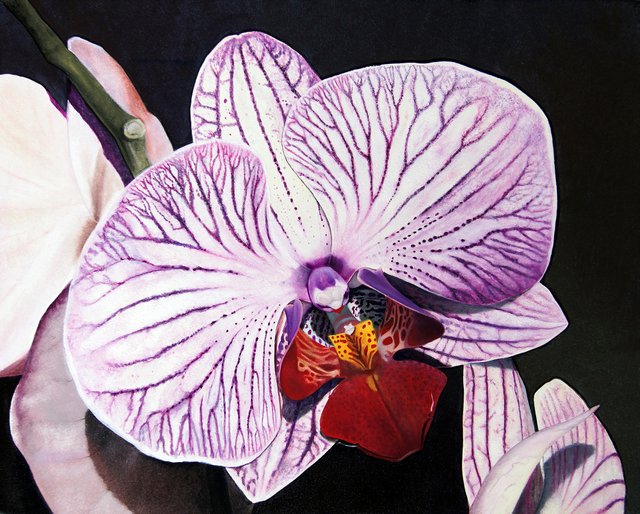 Purple Orchids / Oil on Canvas / ©️Matthew Holden Bates, All Rights Reserved
I will be posting more details of my paintings soon! This painting took about 2 months to create, but it is hard to say how many hours I put in as I was also working on other paintings. I like to make big paintings intermixed with smaller projects at the same time to add some spice to my art room studio. I find that by working on only one painting at a time, I get bogged down so it is always good to keep moving to stimulate my creative process. Right now I am working on 3 paintings, with a 4th on the way.
If you like my artwork I invite you to follow me on Steemit @matteopaints . Upvotes are a blessing, resteems help the word get out and comments will be replied to asap!
All the Best, A presto, Matteo