LUT Studio #28 Coasters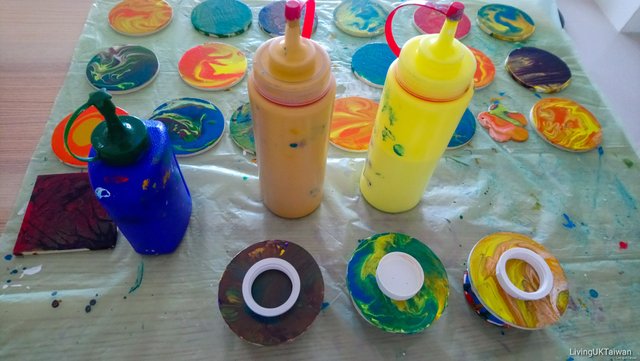 It's been a while since I posted a LUT Studio post as I've ran out of medium and haven't got round to buy some new supplies. A couple of weeks ago I was tidying up my stock of coasters and there were a few that I didn't like, so I decided to pour over them. I decided to do two puddle pours and one flip pour.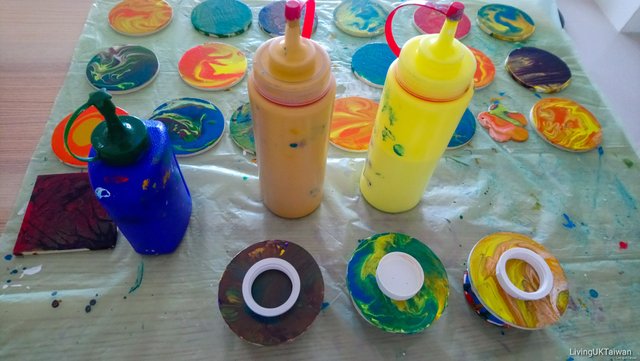 ---
A puddle pour is where you pour paint directly onto the surface, and each layer of paint is poured on top of the previous like a puddle. The area of the coaster is fairly small, so I poured inside a plastic ring to contain the paint first. You can see the rings of paint inside the plastic ring, and when I lift it the paint starts to integrate with as it spreads out. There's a film at the base of the plastic ring after I've lifted it off the coaster. I think that's because I use glue as a medium.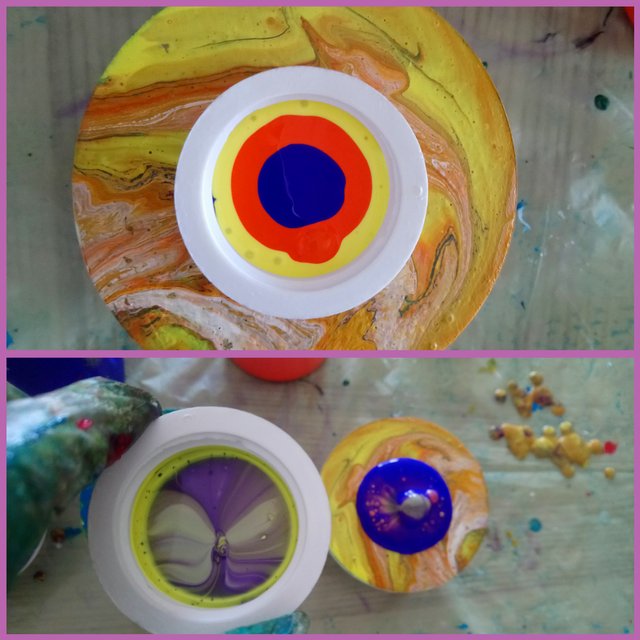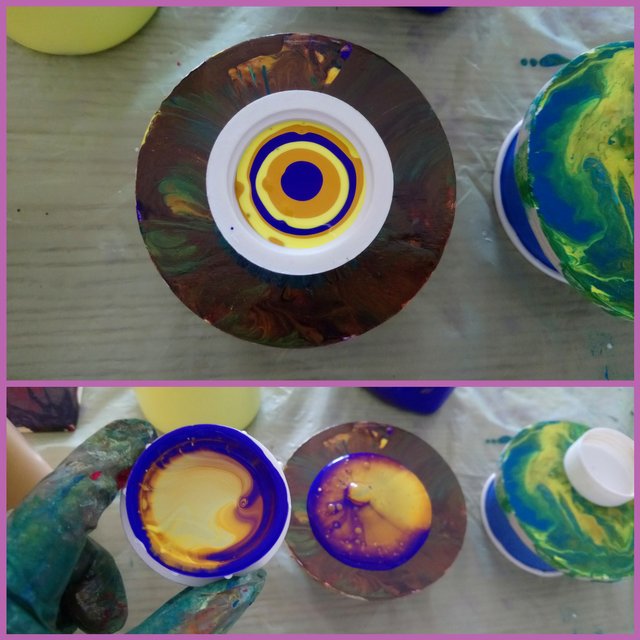 A flip pour is another pouring technique. I used a milk carton top for this and poured the paint in, like the puddle pour. The flip part, is to flip the container of paint over the top of the coaster. In practice, its much easier and safer to cover the container with the coaster first, and then flip it over, otherwise the paint will just fly out all over the place! I let the paint settle for a minute or so before I lift the lid up.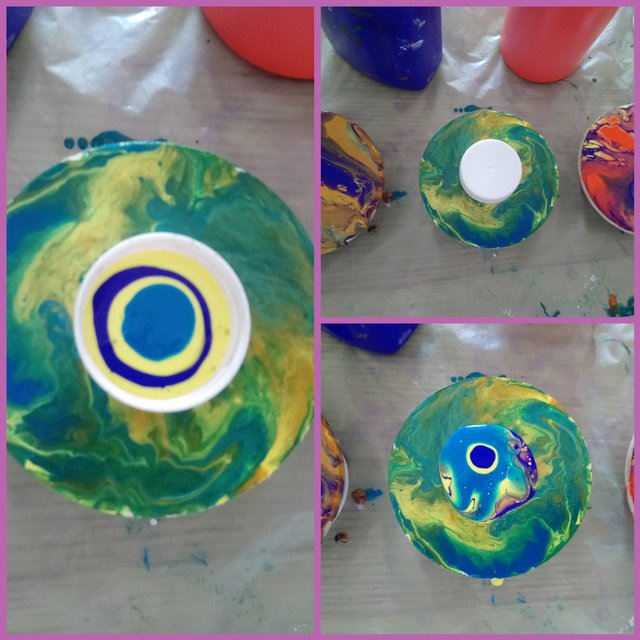 ---
Here are what the coasters looks like, directly after I finished pouring, and after I sealed them today with varnish. These two are the puddle pours. I titled the first coaster again after I took the photo that's why the two images looks a bit different. And the second one has turned a lot darker, all the blue has gone red. Normally the paint turns a bit dull after its dried, but I'm not sure why it's turned dark...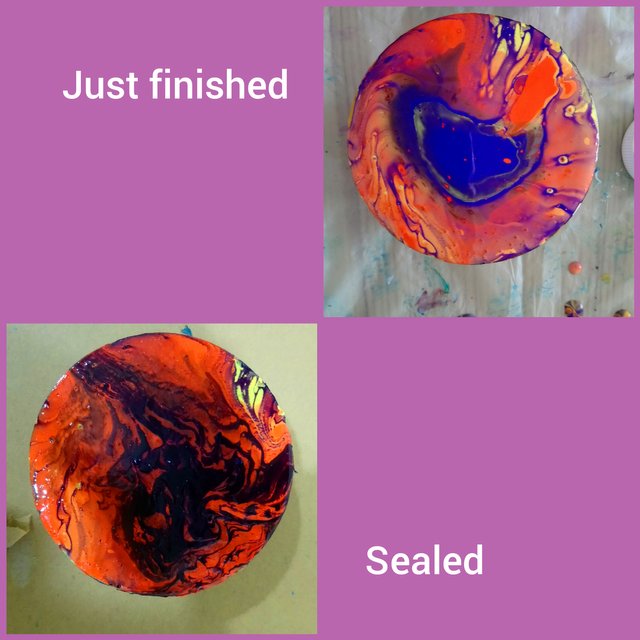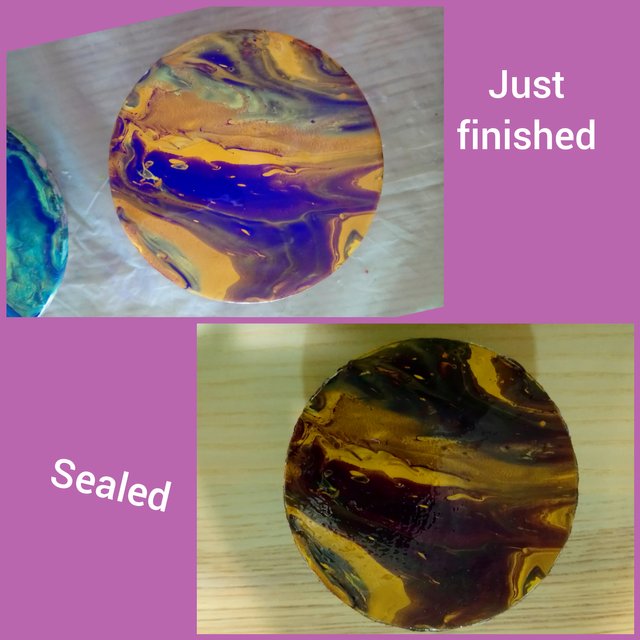 And this is the flip pour. The coaster, as it is today, is actually a bit sharper than the photo because I was trying to avoid any shadows when I took the photo.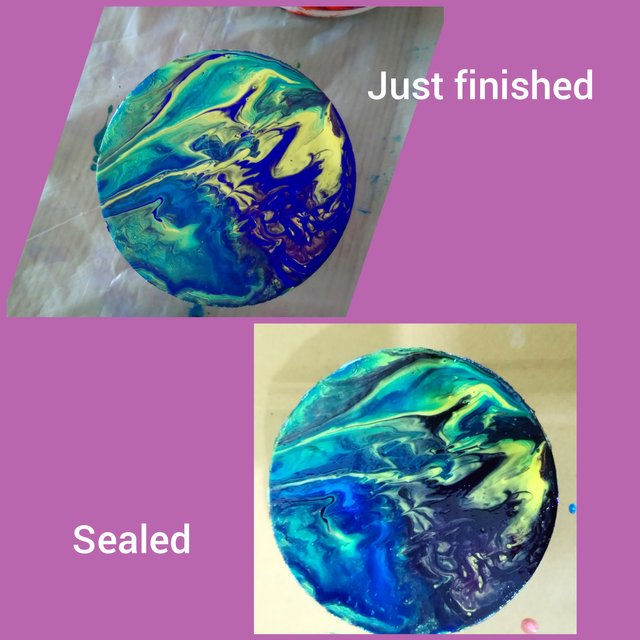 ---
I really enjoy making coasters as they're actually very useful at home. I'm using a couple of my test batch from last month and they seem to be ok as the surfaces can withstanding a hot cup of tea. That's always a good sign when things work!