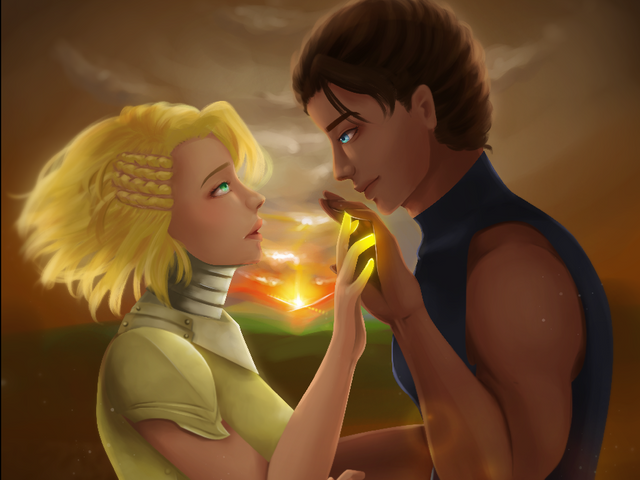 Henlo! I went a little overboard and did a little scene for my original characters >u< I did this a few days ago and I've already got a bunch of works done buuttt procrastination is my friend. I'm thinking of digging deeper into 3D stuff but so far I've made a kitty head... unrendered kitty head >u< That's for next time when I can actually render it into an image hehe... For nooow, here's a Midas and Axire scene! fufufu
---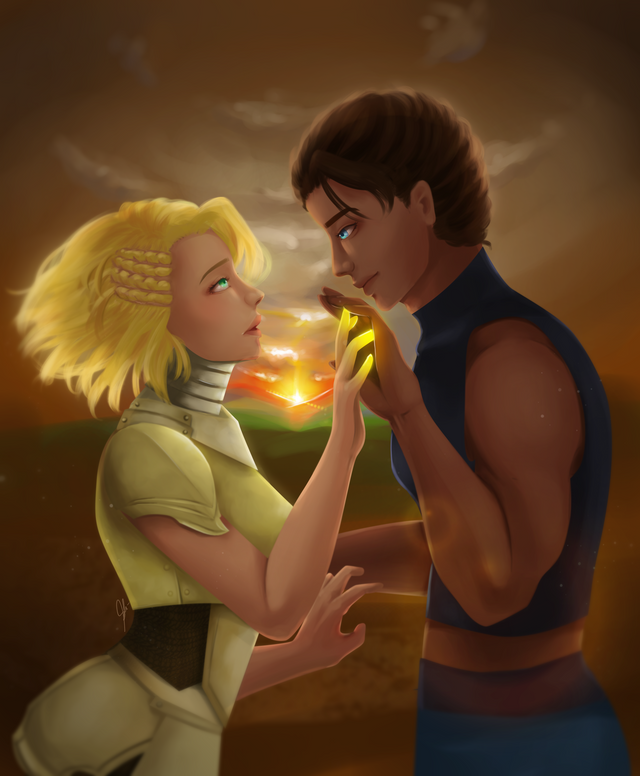 ---
If you zoom a little in the eyes, I added some blues in Midas's green eyes and some greens in Axire's sexy blue eyes to add some cheesiness. It's barely visible but it's there > u <

I'm starting to get the gist of this making a background thingy. Gone are the days when I'm afraid to try new things! It took me awhile to realize that if I'm hoping to become a game artist in the future, I gotta do things I don't know and things I'm afraid to do. YOSHAAAAAA \o/
---
Since this was such a BIG piece for me, I had a couple of WIP shots during my breaks and I'd like to share em too :>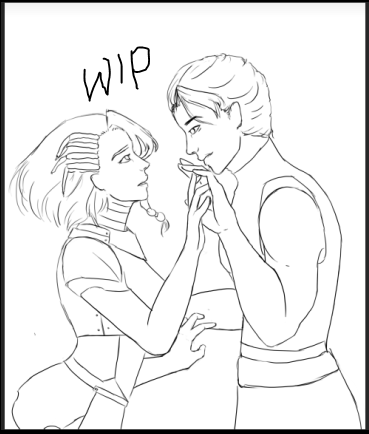 Here's a clean sketch finalizing the position and stuff before coloring. I had it checked multiple times by other people because I want to go all the way when I start coloring >:D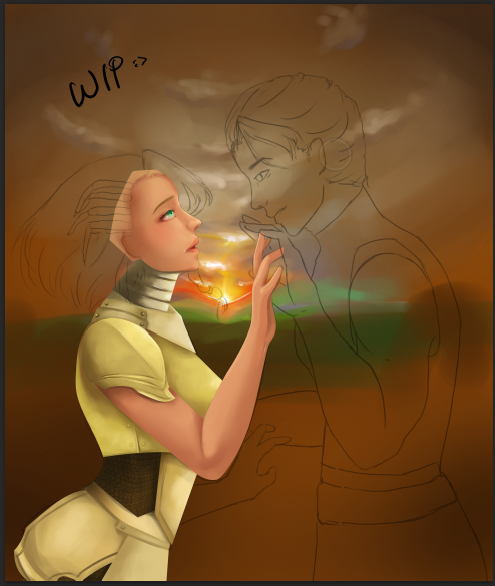 And so my bad habit comes again, I color it part by part! Because I'm stubborn! I didn't pay much attention to the details of the bottom part of the body because I was planning to blur it out anyways :>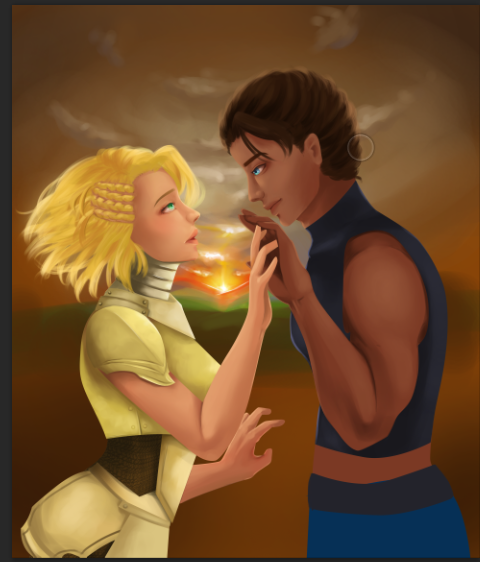 After I was done with Midas, I started working on Axire. Aaaand lastly, I finalized the shadows and shadings and all that stuff to make the elements look like they belong to the same piece. After a few twitches on the blending mode, color curve, and stuff, I finished it!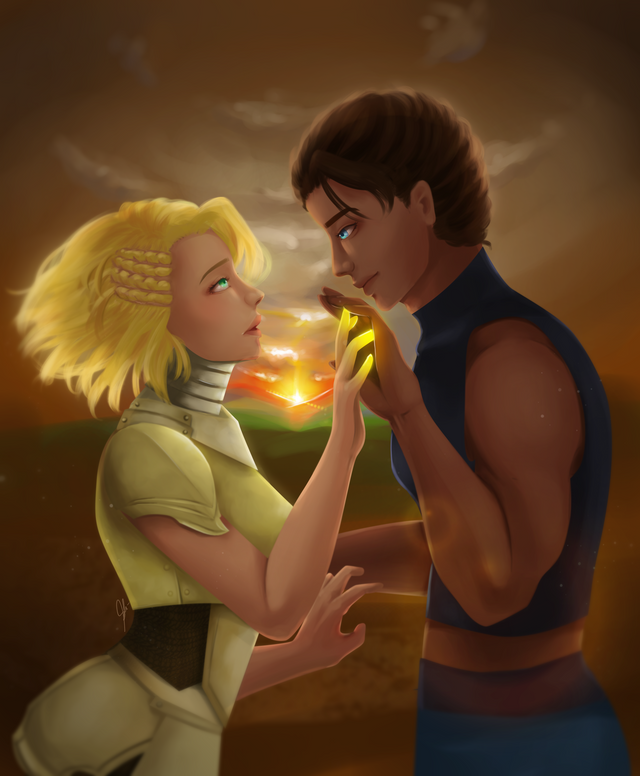 ---
That's about it!
---
If you wish to have an amazing companion through your drawing journey, feel free to join us @steemartists! It's full of amazing artists, both new and old, who are willing to share their experiences. I learned a lot from them, I hope you will too n_n
---

---
We also have a discord channel and we'd be more than glad if you dropped by: https://discord.gg/C9PsHV6
---
Thank You!

I hope you guys enjoyed this one as well!
Feel free to comment any tips or suggestions. It will be greatly appreciated! If you liked the content, please leave an upvote. For more, please follow @kothy.

Please support my work at nTOPAZ as well by tipping some hats! ♥
https://www.ntopaz.com/artwork/21357

---
All images were made by @kothy
All rights reserved
---