White Pastel - "Gabriel García Márquez"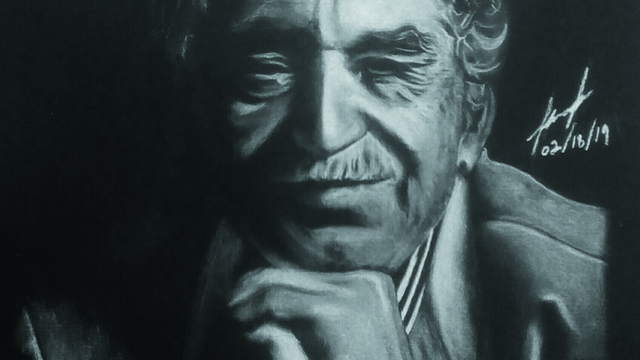 Hello Folks!!
A couple of months ago I did my first test using the white pastel pencil, I came up with so many ideas to use this pencil. For a long time I wanted to use it but I did not have the opportunity to get it, but finally, I got it.
In the city where I live there is a small museum where an exhibition dedicated to the life and work of Gabriel García Márquez was opened and they asked me to make a small work to exhibit.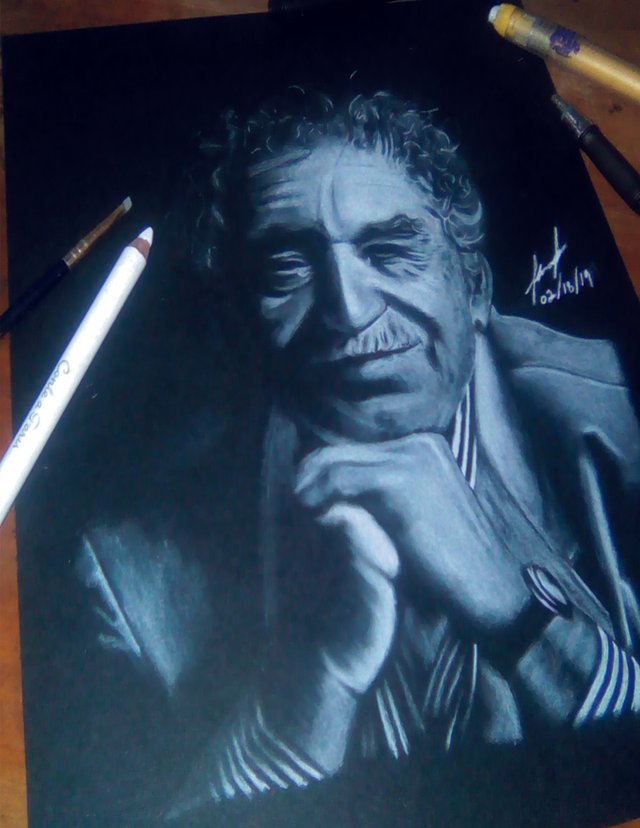 This work is licensed under a Creative Commons Attribution 4.0 International License.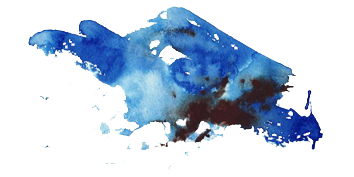 Gabriel García Márquez was a Colombian writer, editor and screenwriter, who was related to "Magic Realism"
Some of his best-known works were:
El coronel no tiene quien le escriba.
Cien años de soledad.
El amor en los tiempos del cólera .
Memoria de mis putas tristes .
...Among many other stories well known by the Latin American community.
For me, it was an honor to illustrate this celebrity of literature and more able to experience my first work made with a white pastel pencil which was approved and exposed!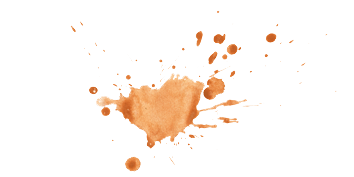 as I did?
Working with white cake is very different from drawing with charcoal, mainly because of the perception changes.

With this technique, you can not illustrate the shadows if not the opposite. The white represents light and that is what I am going to illustrate, the light and taking advantage of the dark paper to use it as shadow and volume.
Tools:
Mechanical Pencil.
Hb Leads.
White Pastel - Pencil.
Moldable Eraser.
Brush.
A4 Fabriano Black 300G.
---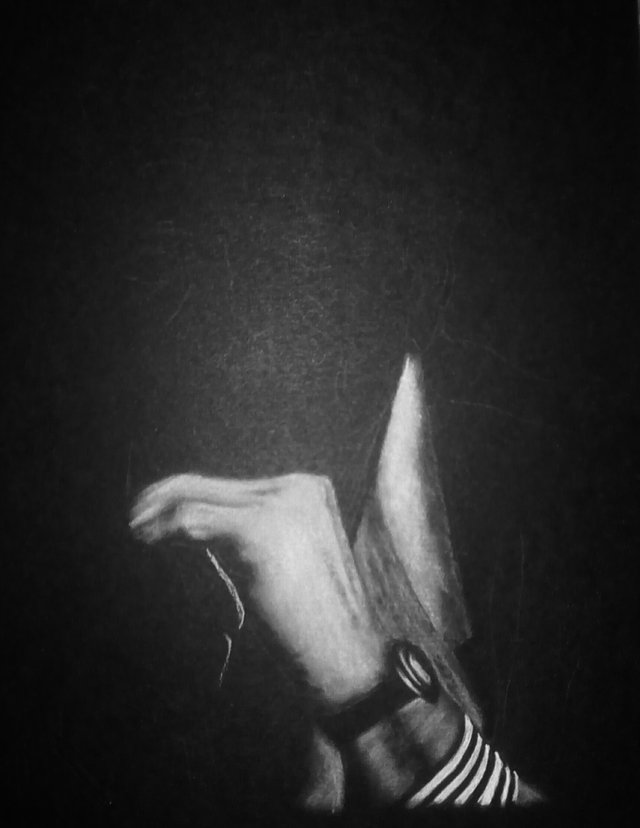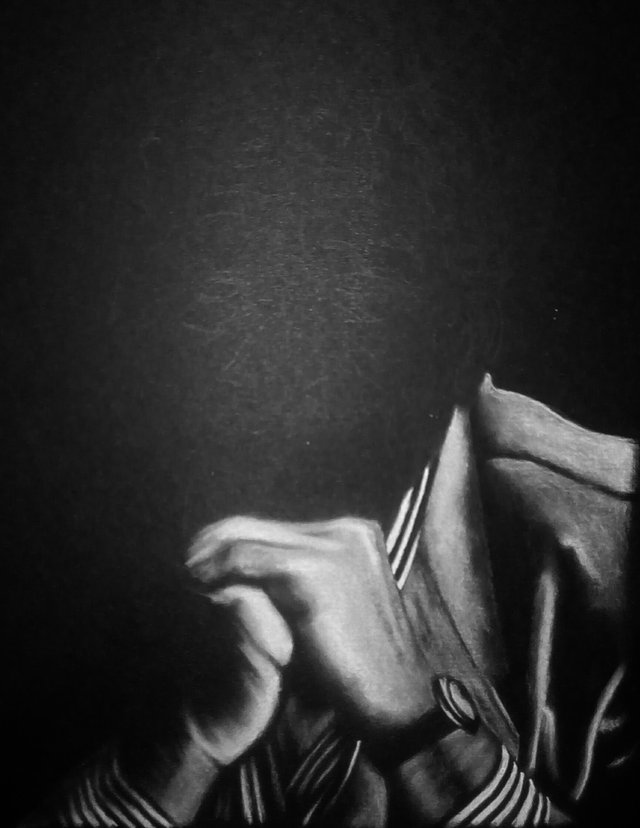 ---
I started from the bottom up, in the beginning, it was complicated because I am used to illustrating in a different way, but I get used to it quickly.

The technique is simple, mark with the white pencil everything that has light and the moldable eraser is the key to make shadows and volume, this works like a dark pencil.
---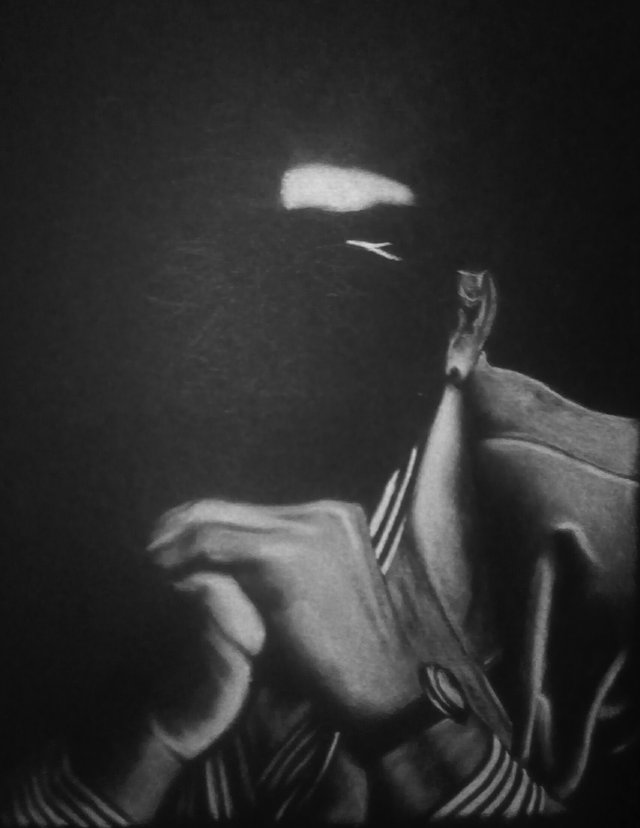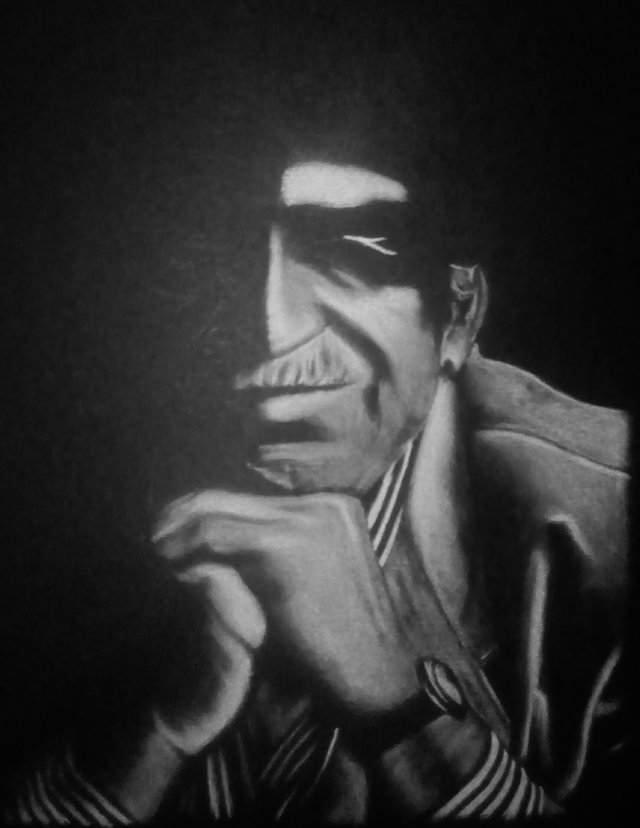 ---
The brush helps a lot to spread the white powder and also to increase the intensity of light in an area.

Focusing more white in one area can be noticed more presence of light and degrading the absence of it.
---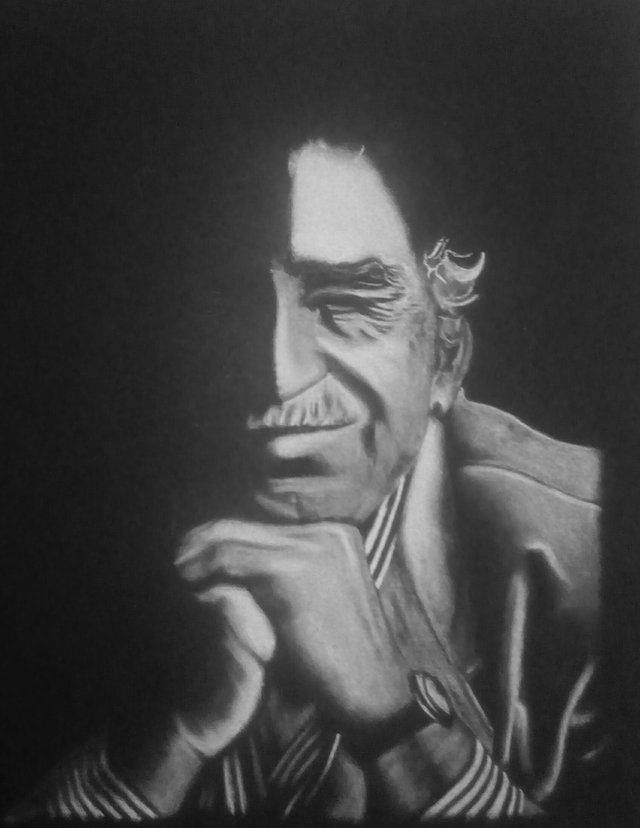 ---
The magic is made by the moldable eraser because practically it is as if I were illustrating with it.
the rest is of my knowledge about the drawing and a lot of perception of the reference to be able to illustrate it as is
---
This is the Final Art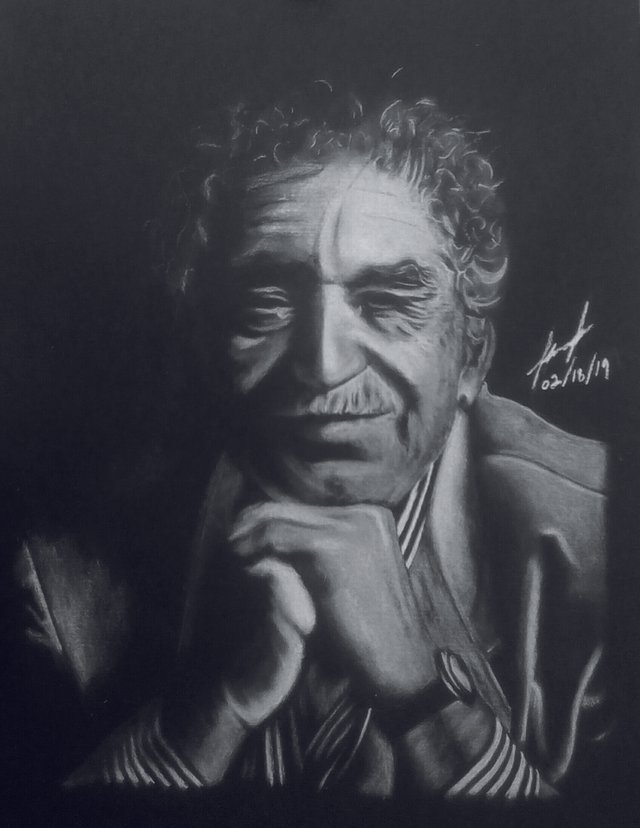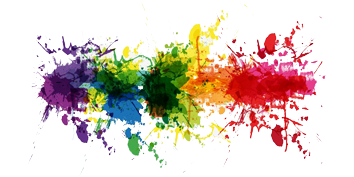 A hundred people were able to enjoy my work in this small museum and I am very happy to have come to see these people, I am also able to show you how I made this illustration!
I want to thank everyone for the support and I hope you continue to visit my blog to enjoy my work.
Until the next time!