Reconnaissance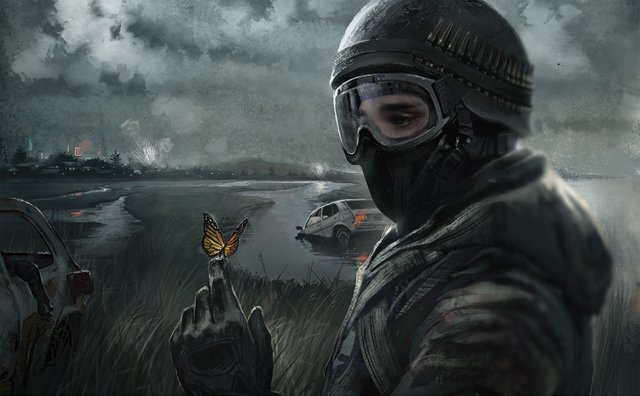 A revisited concept of a painting I had worked on last year which originally began as a photo study. This was actually the first submission I ever made to steemit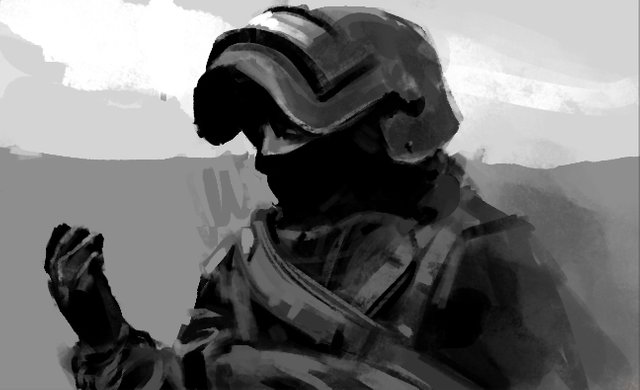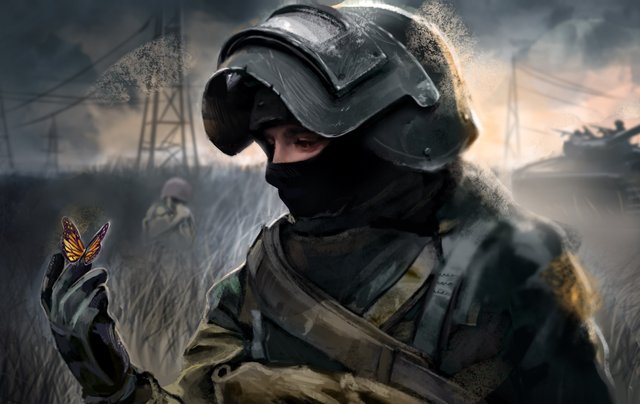 I think I still like the original better but it was a fun exercise in futility.
"This was one of the studies I had worked on recently with the aim of progressing my fundamental skills. The source of the original photograph I'm not sure of however the image depicts a Russian spetsnaz operative in a brief moment of awe amid the chaos.
It's a powerful image and I think it shows that no matter where we are, regardless of situation it's important to take a moment and relinquish our worries and behold the beauty of the present moment.
I began with the basic blocking in of black and white values, slowly building up with mid tones and small details, finally adding colour and other fine details and gradients."