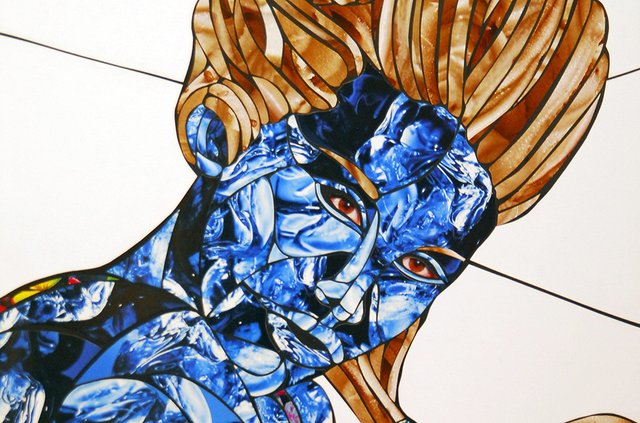 An artwork from my Portraits of Nature series, where i experimented with the use of various and contrast full photos through my stained glass technique. I chose a photo of some ice cubes on blue background, it was a curious idea because as you can see in the sketch below i was aiming for a softer more feminine result.
The ice cubes created a very edgy and hard skin and fierce features, nevertheless i liked the result. It is part and great joy in the process to get more and more surprised of how the portrait is changing again and again as you put the pieces on the black background. The second element photo was an ice cream which i chose for the hair, i think i did a good choice in this but with the dark blue skin the contrast is off the balance.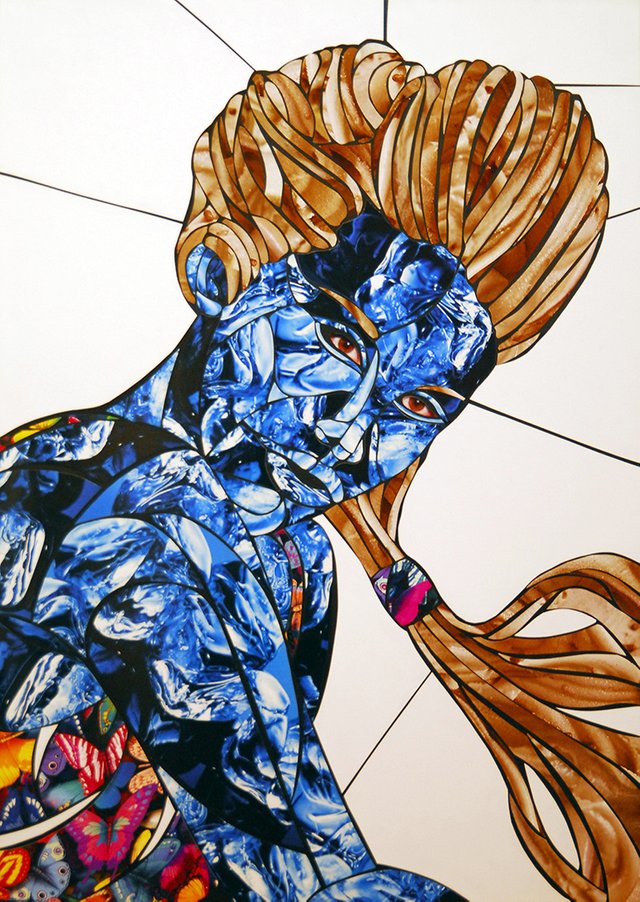 I found scans of the sketches i used and enlarged on transparent paper to create the guide for my collage. It is the same size as the artwork (70/50cm) and remains above the artwork until the end as a guide and protection. Usually i cut through the way, from bottom to top. It gets in the way as large part of the artwork is getting ready.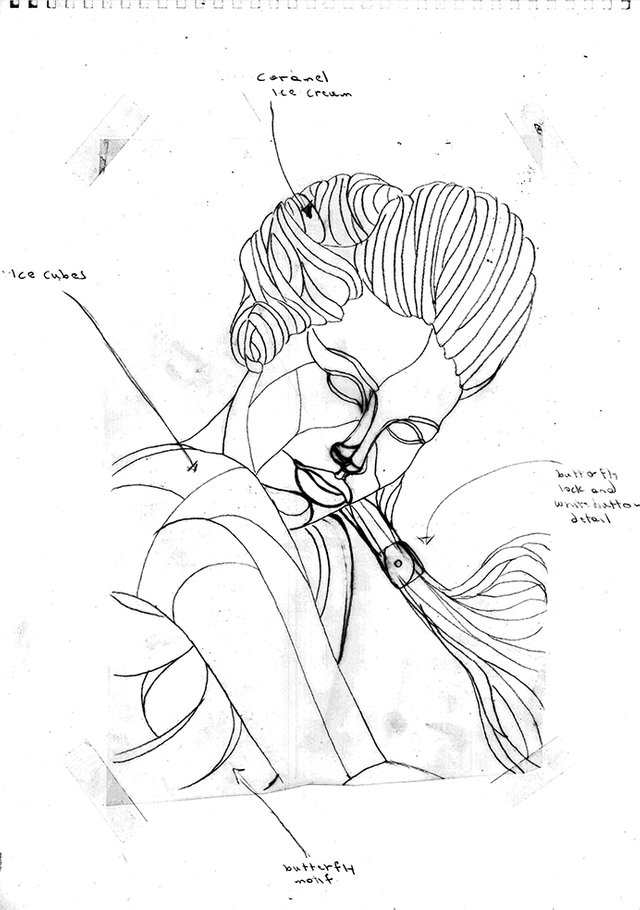 Detail.