ArtVenture: Twilight.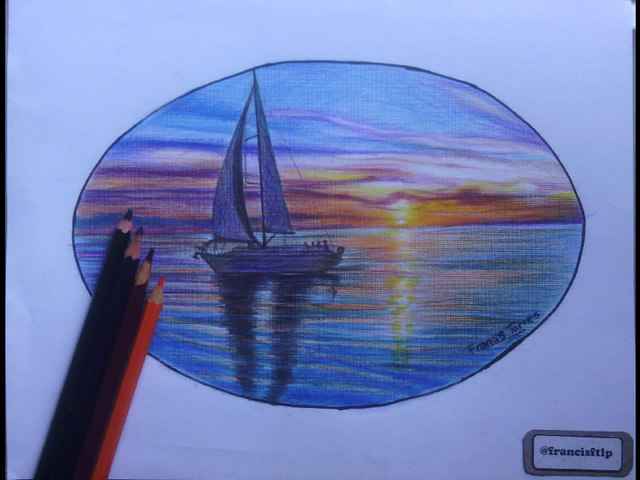 Hello how are you?
Today I am here to present a drawing that makes me feel happy, it is a seascape with twilight. I like to contemplate the twilights, and the sea is perfect, because their colors are reflected with more intensity.
With this drawing I want to participate in the great contest called "Seascape", organized by
@stef1
and
@myskye
on behalf of the project
@Art-venture
.
If you want to participate in the contest, here is the link:
https://steemit.com/steempress/@stef1/art-venturetraditionalartcontestseascapewin20steem-9a59oecqu0
Technical information.
Materials I used:
Colored School Pencils: Faber Castell, Solita and Kores.
Sheet of thread white color: Dimensions 27,94cmx21,59cm.
Graphite pencil HB.
Draft.
Total time to do the work:
Approximately 8 hours.
Photography:
For the photos I used a samsung galaxy s3 mini gt-i8190.
Drawing process:
Step 1: Making the sketch, I used HB graphite pencil.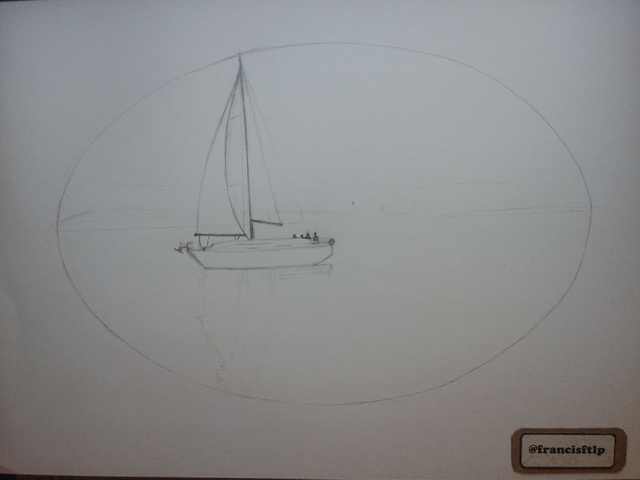 Step 2: Painting of the sky, to generate the great color of the sky, I used blue color, vileta, orange and yellow.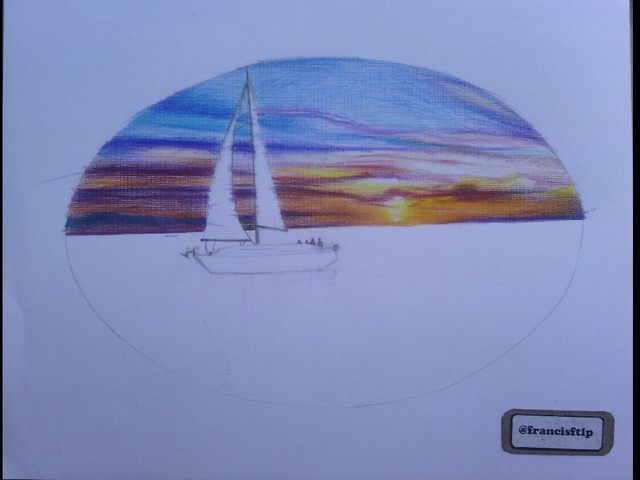 Step 3: As the color of the sky is reflected in the sea, I used the same colored pencils.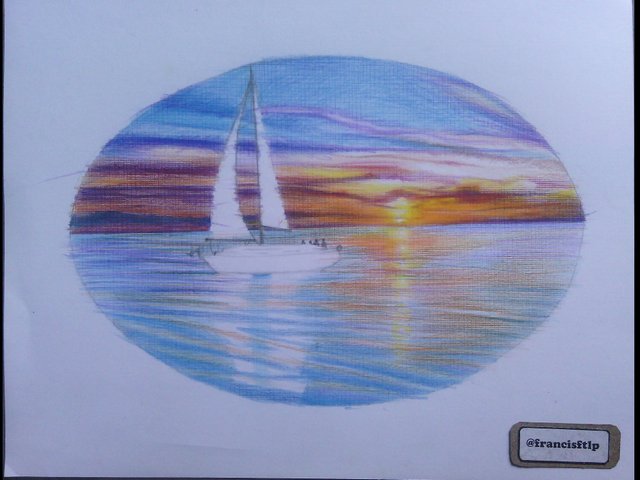 Step 4: To finish, I painted the boat and made the shadow in the water.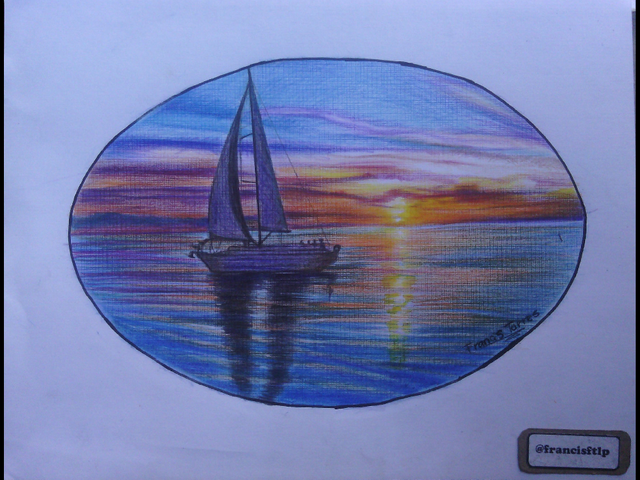 Original Image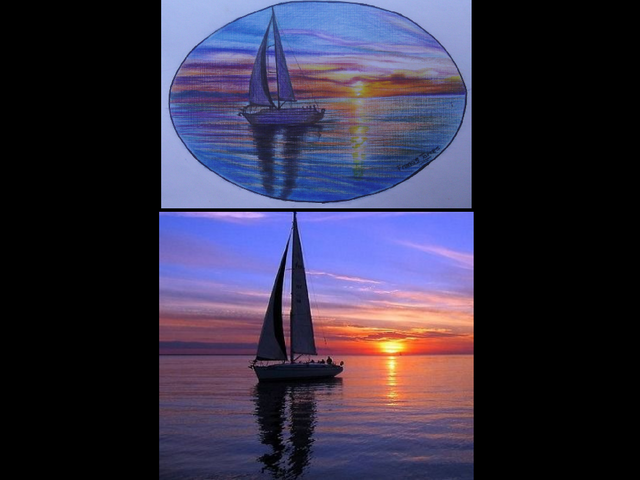 Copyright @francisftlp -All Rights Reserved
Thanks for reading my post, I hope you like the drawing.
Until next time!
Blessings, kisses and hugs.
✌