Smiling girl - Gif Contest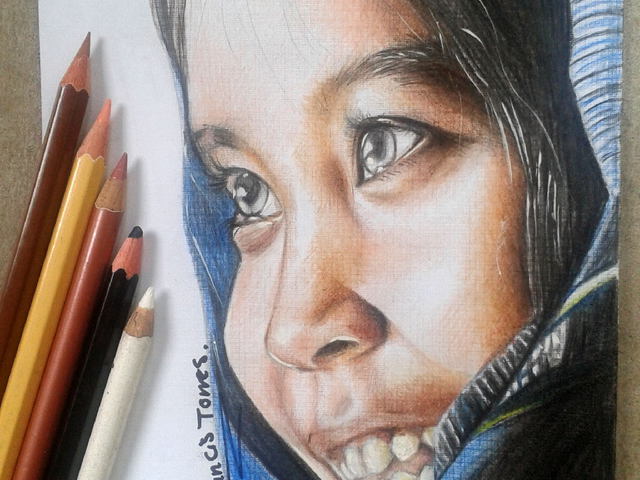 Hi everyone!
Welcome again. The drawing I present today is of a smiling girl. this is my entry to the Gif Contest, sponsored by nTopaz, if you want to participate, you can see all the information you need here:
https://www.ntopaz.com/contest/51/
I chose this image, because I like to draw children, they are very tender and sweet, and to show that detail in a drawing, it is a work of pride. The expressions of the children are so intense that sometimes they manage to manipulate us.
But the important thing is that, in a drawing what attracts so much. they are his eyes, because through them they can transmit endless emotions, that fill us and we end up feeling the same.
Here I show you my Gif: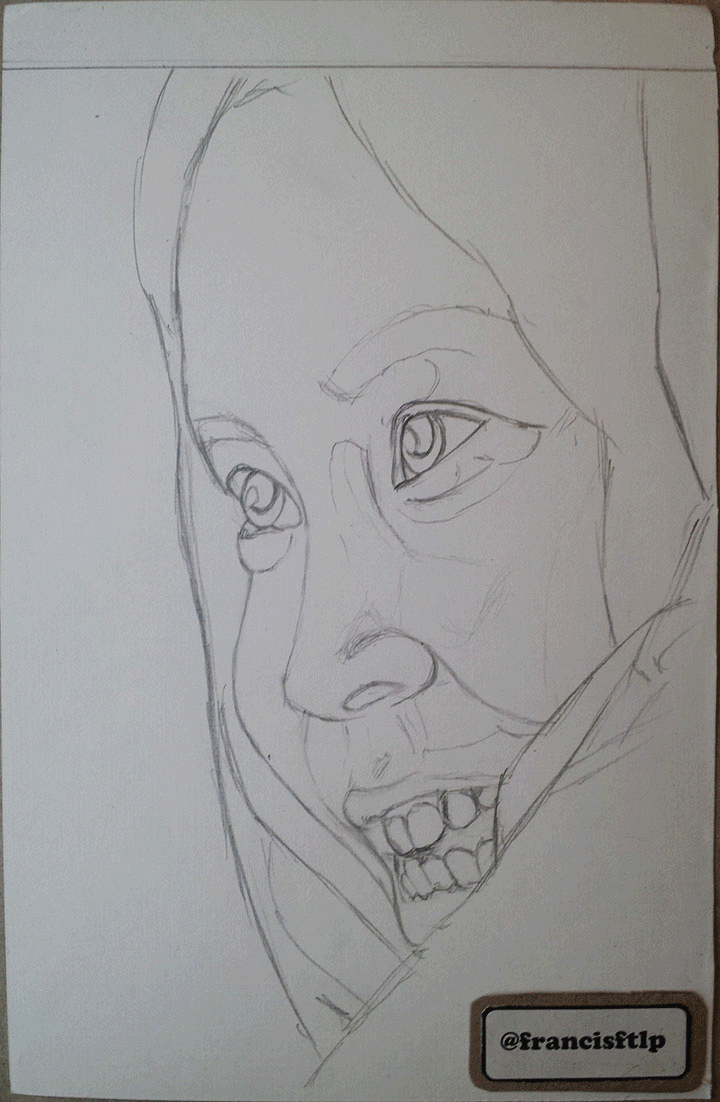 ❢Technical Information:❢
Materials I used:
Color Pencils: Faber Castell, Paper-Mate, Norma, and Prismacolor.
Graphite pencil scale 2H y 8B.
Sheet of white thread, dimensions 120 mm x 206 mm.
Draft.
Fine brush N° 0
Cold paint white and black color.
Total time to do the work:
4 hours.
Photography:
For the photos I used a samsung galaxy s3 mini gt-i8190.
To make the Gif, I used Adobe Photoshop.
then I present the photographic support of the drawing process:
Step 1: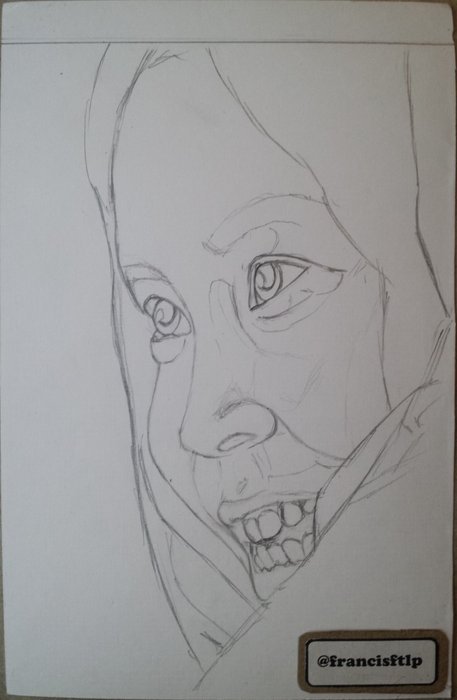 Step 2: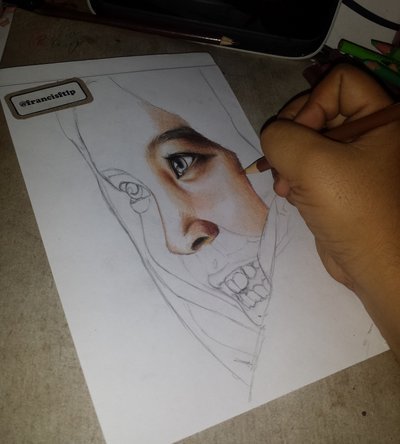 Step 3: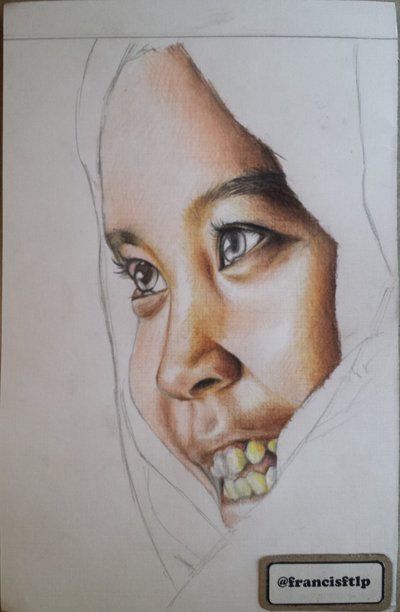 Step 4: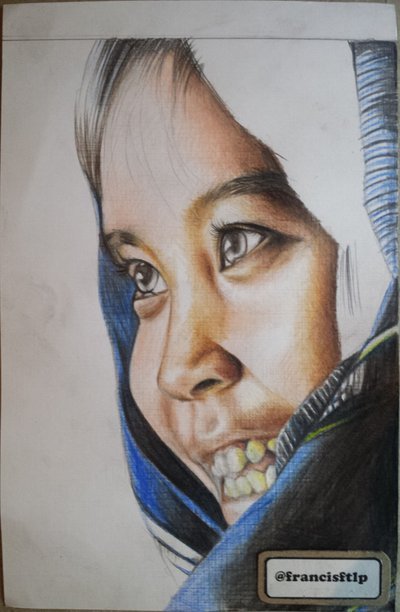 Step 5: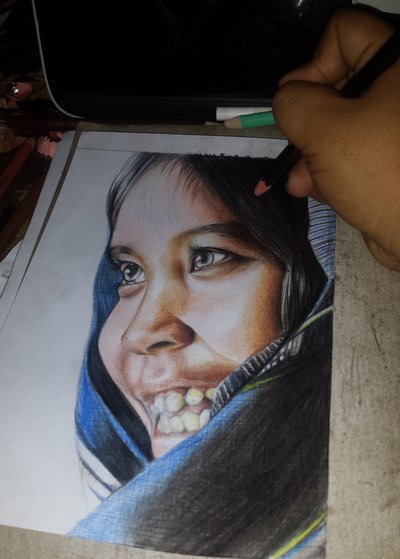 Step 6: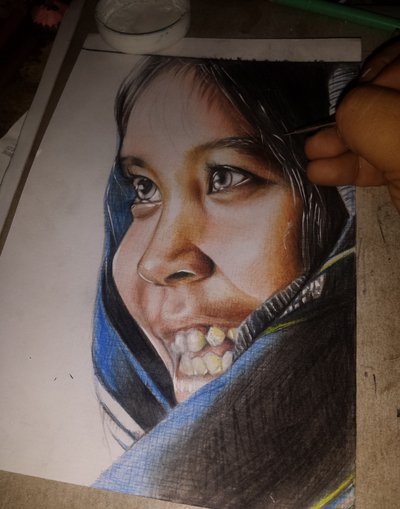 Finished Drawing: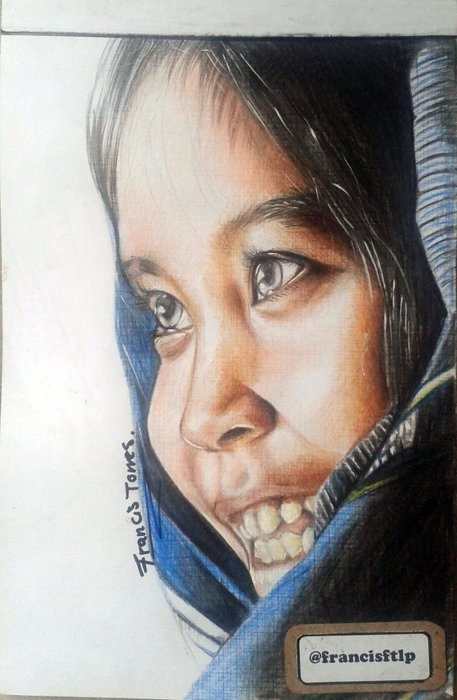 On the next image, you can compare my drawing with the original image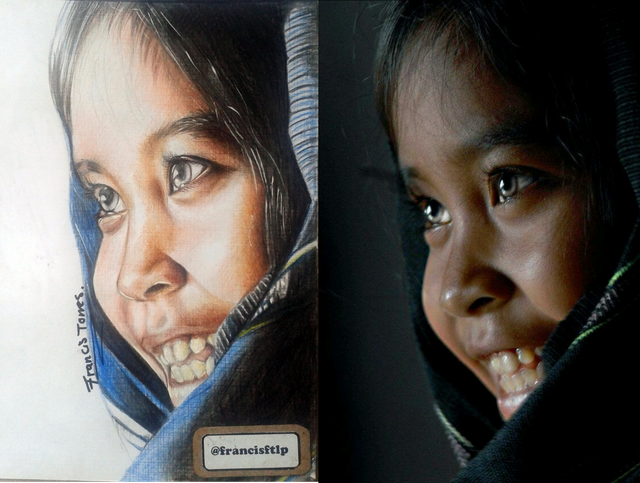 Here I am with the drawing.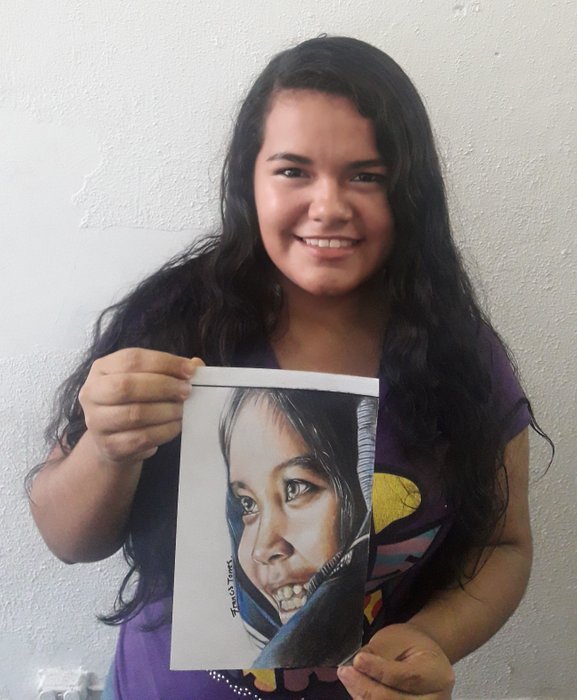 Copyright @francisftlp -All Rights Reserved
I hope you enjoyed!

Thank you for supporting me, I send you many kisses and hugs. Blessings for everyone.

Until next time!

"To be happy, we have to start loving ourselves and our work!"

✌