I just got back from a short visit to Athens!
Actually I meant it to be short but the strong winds that kept the ships from sailing and a mechanical problem expanded my stay for a few more days. Which wasn't too bad since I got the chance to take a few pictures from the city that used to be my home for more than 40 years!
Of course taking the pictures is one thing and editing them is a completely different story. So until I find the time to sit in front of my computer and prepare a proper post about my trip, I have one shot for you which is also my contribution to #featheredfriday by @melinda010100.
I chose this one because I like the contrast between the natural element (the pigeon) and the man made background (the graffiti on the wall).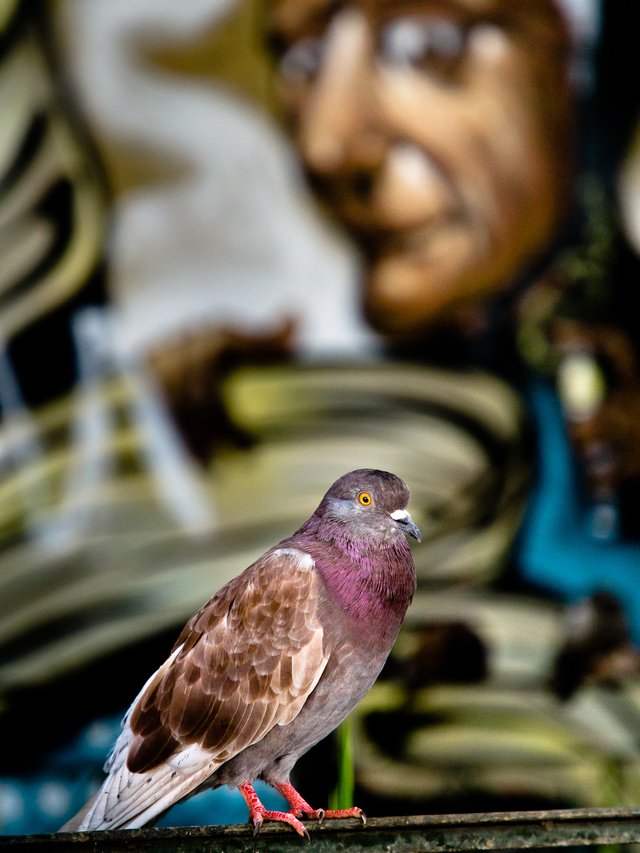 Camera: Canon EOS 6D Mark II
ISO: 6400
Lens: Canon EF 24-105mm f4 L
Focal Length: 105 mm
Aperture: ƒ 4
Shutter: 1/2000 s