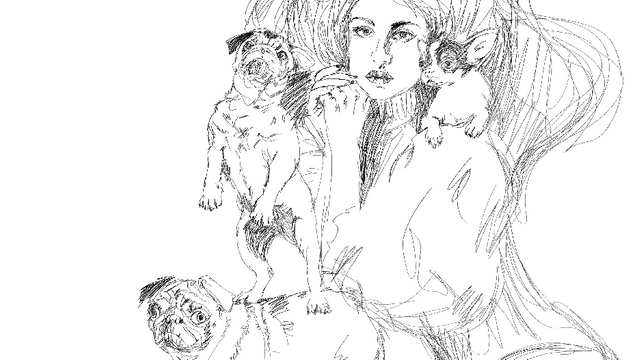 A sketch for a new piece.
The entire sketch: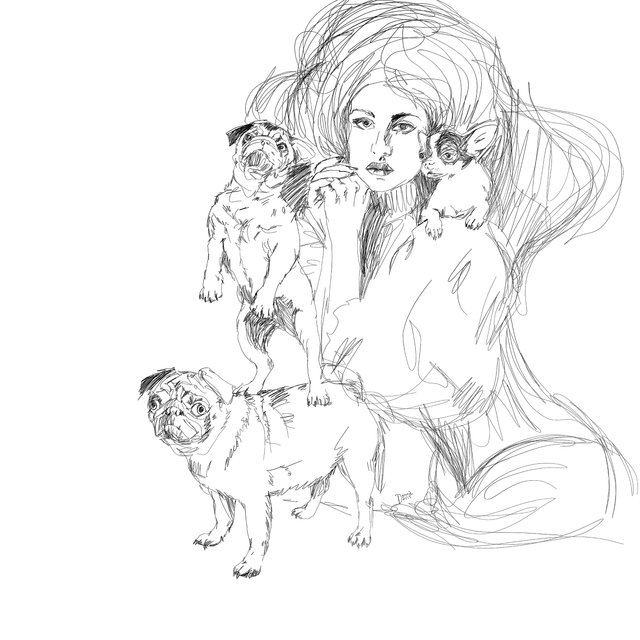 Working with the female form and my favourite animals continues today.
As my black and white drawings seem to be the best focus for me right now with my time being split between only small studio time and other things, I want to continue in that vein at present.
This morning I awoke dreaming of a sort of circus moment with pugs.
I wanted to do a piece called "Balancing Act" and it was the title that came to me before the complete idea.
I had to include a Chihuahua in the piece, as I have always had one.
My current little guy, Monty, is always by my side. I truly missed him when I was in England these past few months and I hope to take him back with me when I return. I know Ivan will be happy to see him, even though Monty often gives his usual response to other dogs, the "Chihuahua greeting of a growl", but he is so tiny he can basically go with me everywhere and often no one even notices he is there.
I actually began inking a few lines for this piece this morning as well, but realized I had better leave it until tomorrow's studio time. I then just went in a bit more on the sketch.
When I am sketching for a painting or an ink I am always picturing the light and dark.
In a piece that will be a painting, and I think this might end up being one as well (Possibly both digital oil and digital watercolour), I am always thinking colour and light and shadow. When I am imagining it to be my black and white inks, as I am this at first, I am visualizing the areas of black. As really that is all I will draw with when it goes to ink, just the black, with the white of the page being the counter to it.
It is much warmer (relatively speaking of course it is NOT southern England warm) and sunny today. That is good. It is lifting my spirit and today I can think about this drawing in stolen moments.
I hope all of you are having a lovely Sunny Saturday wherever you may be and getting a stolen moment to dream of your passion.
If you feel so inclined please upvote, resteem, and by all means comment below.
My Previous Post: Another Black & White Drawing from a study I made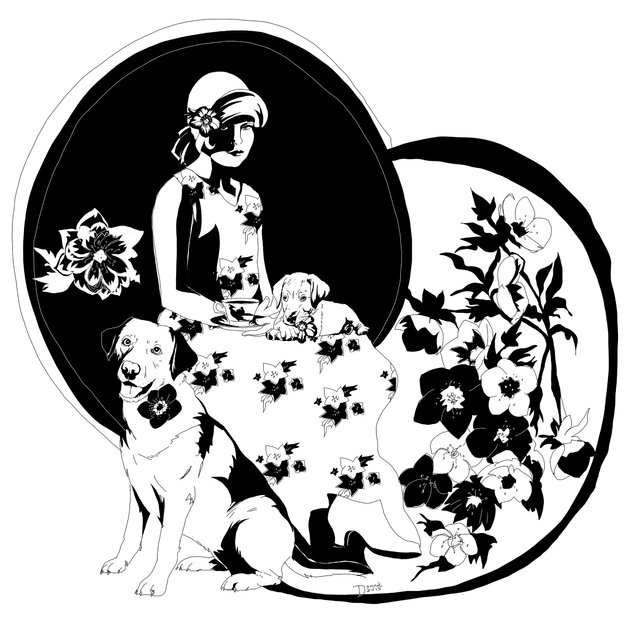 Copyright @donnadavisart - All Rights Reserved

---