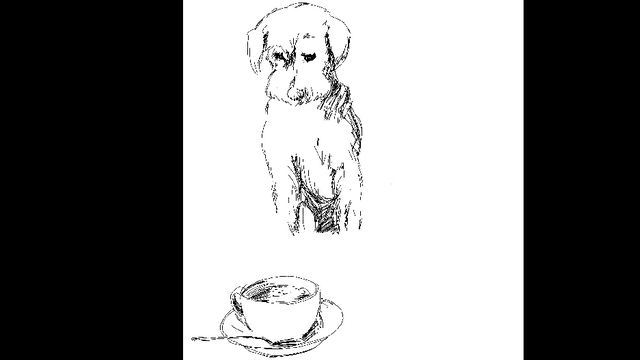 Here is the first layers of my sketch for the gif
Another layer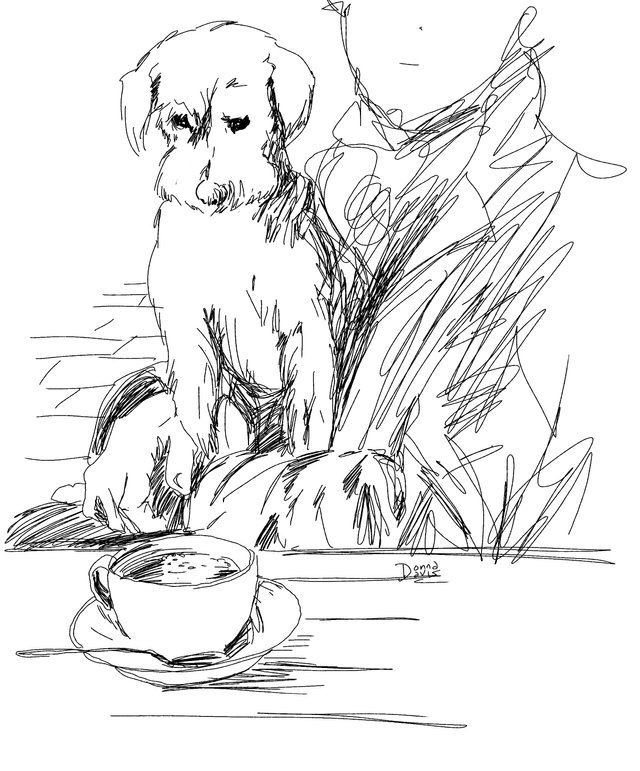 Some colour added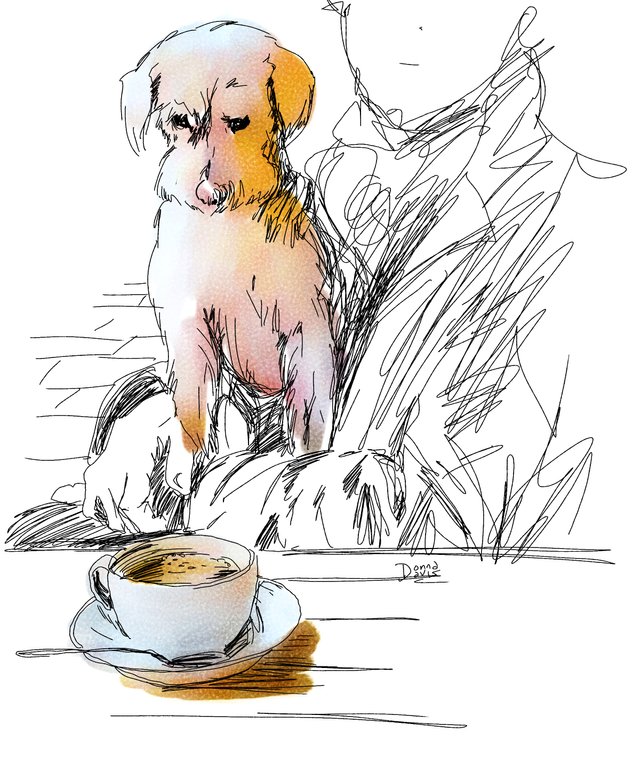 Here is the final study without animation with all the layers turned on.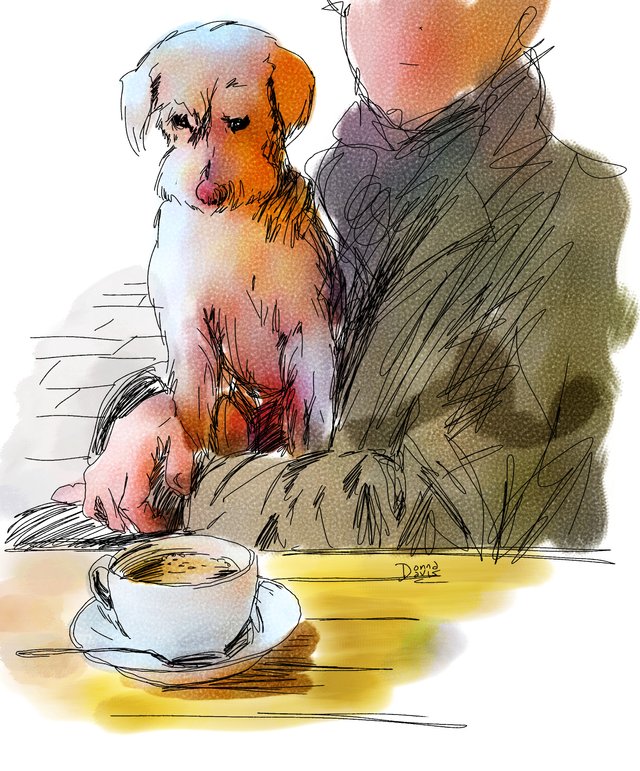 And of course the final Animation: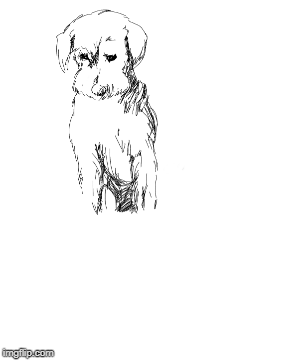 In all honesty I'm not even sure if this is the type of Gif required for the contest.
Mainly I wanted to participate in a contest on @ntopaz as they've been a pretty good source for many of the artists to collect together here on Steemit and just wanted to show my support.
About the painting made
is a sketch from some images I had when I was last in Kent. I miss England so much and this was a fun day out with my friend Michael and of course Ivan the Dog. We were antiquing that day and had stopped for coffees and buns. Ivan was eyeing up the lovely froth on the coffee.
I have had a rather bad week.
With the unending list of things I have to do this year thus far, we've decided we have to rent out the main house here at Toad Hall. Costs are high at such a place and we are simply poor church mice. However, what we are willing to put up with in the house as 'quirky and romantic' those paying to stay in the Summer would not find so. Thus, we have started with the main bathroom rehaul.
We hired a new handyman (as our old had past away) and I can't even begin to tell you the mess he made over the weekend. That is for another post.
Suffice it to say @winstonalden and I are now having to take over the project and spent the last two days fixing his problems and starting the work ourselves.
Redoing shower walls, adding beadboard, cutting around things.
The plumber in his attempt to fix the wrongs of Toad Hall plumbing
has left us without a shower and sink now for a week and we have suffice it to say, wanting one badly. It is not turning out to be the best year.
SO, recalling a casual afternoon in England simply shopping is what I needed this morning.
I'm not sure when such days will return again for some time, who can say?
I hope all of you have a better week then I've had thus far. And good luck to other participants in the @ntopaz contest.
As always, if you feel so inclined, upvote, resteem, and by all means comment.
My Previous Post: An addition of Crow & Sphere to my latest painting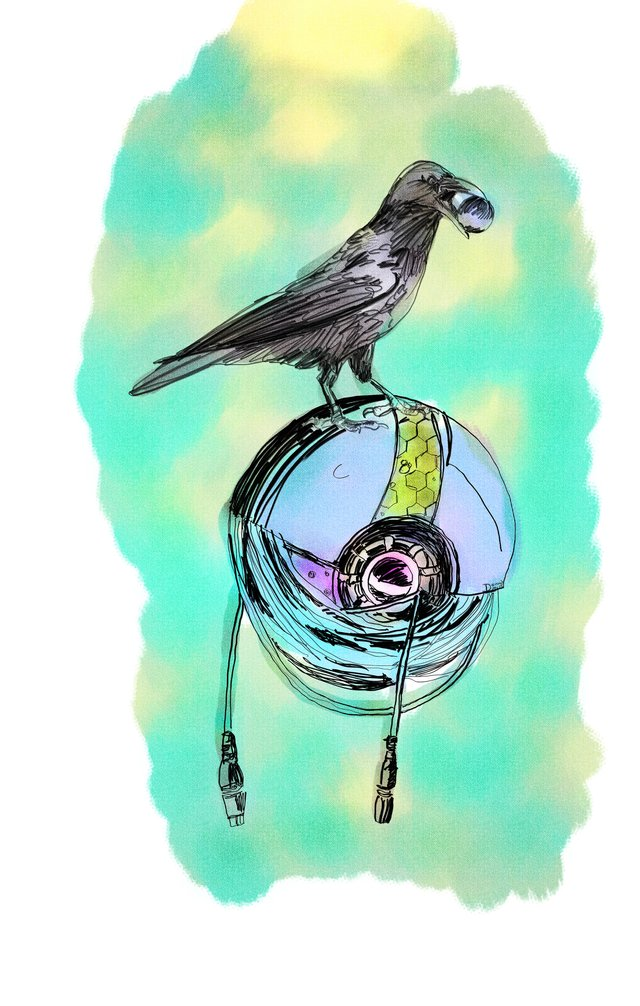 Copyright @donnadavisart - All Rights Reserved

---