Jennifer continues to captivate with her photos - Jennifer sigue cautivando con sus fotos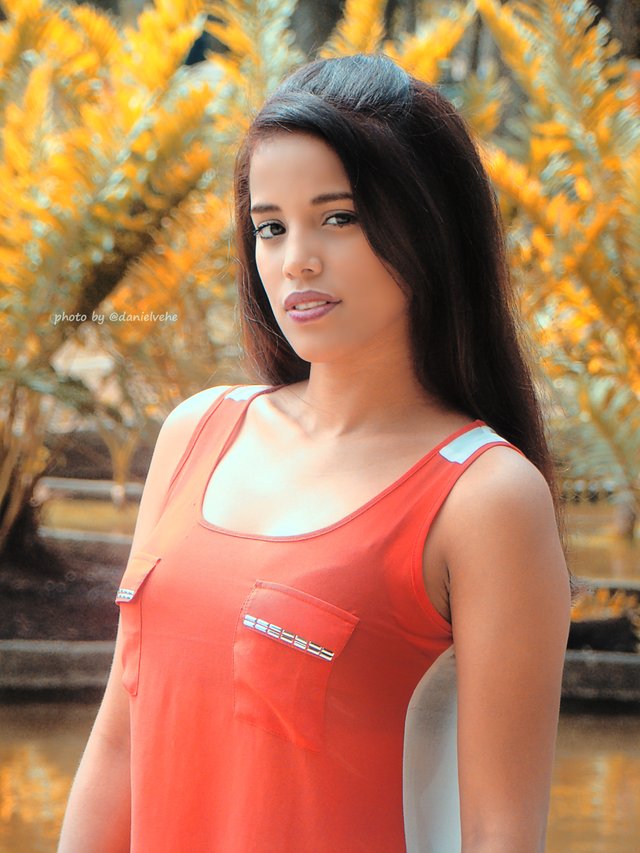 Jennifer continues to captivate my camera. Looks like you two have become quite friendly. Something peculiar is that the photos with the sun have come out very well, when mostly I have to look for leftovers to cover the face.
In this outfit she looks very vibrant with that orange color and with an expression that you can't tell if she's a good girl or a bad girl hahaha...
The third part of the session is missing, with photos taken with my phone and in a more urban and modern environment. So far we've seen her together with nature and she has looked very good. Wait for the next installment to find out if it goes just as well between buildings and with a camera phone...
I hope you enjoy them
Espanish
Jennifer sigue cautivando mi cámara. Parece que se hicieron muy amigas. Algo peculiar es que las fotos con sol han salido muy bien, cuando mayormente tengo que buscar sobras para que cubran el rostro.
En este outfit se le ve muy vibrante con ese color naranja y con una expresión que no se sabe bien si es de niña buena o niña mala jajajaja...
Falta la tercera parte de la sesión, con fotos tomas con mi teléfono y en un ambiente más urbano y moderno. Hasta ahora la hemos visto junto con la naturaleza y se le ha visto muy bien. Esperen la próxima entrega para descubrir si sale igual de bien entre edificios y con cámara de teléfono...
Espero las disfruten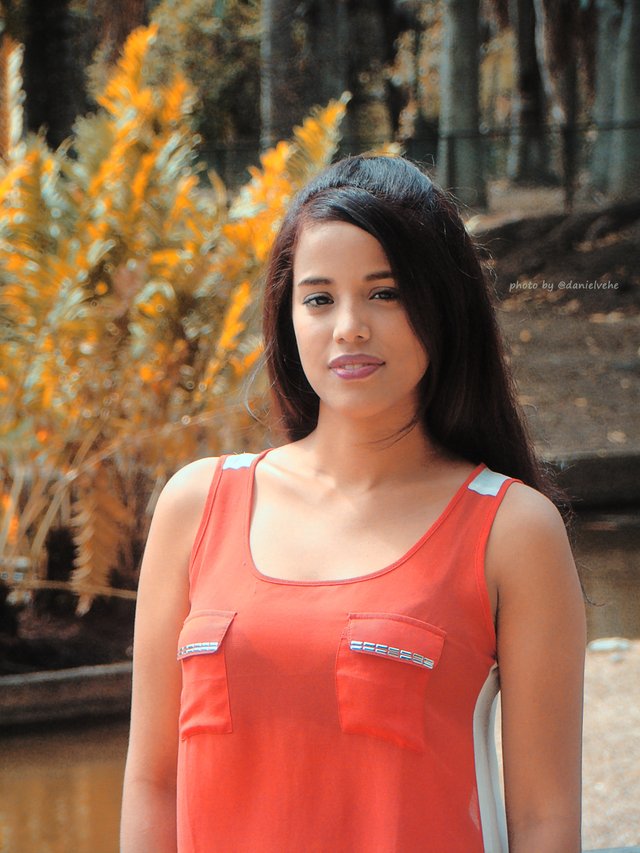 ¿Quieres apoyar nuestro trabajo?
Pueddes ir a Fundition y donar. También votando nuestras actualizaciones del proyecto y delegando SP o compartiendo esta publicación.
Delegate 25 SP | Delegate 50 SP | Delegate 100 SP | Delegate 250SP Delegate 500SP | Delegate 1000SP | Delegate 2000SP | Delegate 4000SP

- Libertad - Apertura - Descentralización -
¿Quieres conocer más sobre nosotros?
¡SÍGUENOS EN NUESTRAS REDES!
Botones creados a partir de esta plantilla