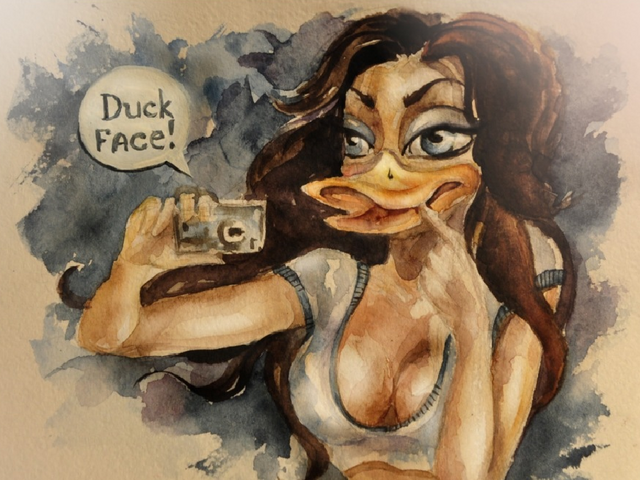 Hello to everyone who loves my blog or who first came to visit me! 🤗😂
Today I want to share with you my greatest fear. These are modern girls! 😱
I'm not talking about everyone, but about the residents of social networks. About otfotoshopili the ladies with the face of a duck.🦆😅
Yes, it is no longer fashionable, but still most girls (especially overweight) think that they will seem sexier or more elegant.
I don't think your lips will get any bigger if you keep pulling them out. It's stupid. 🤪
Your face won't get any thinner. You have to accept who you are. I love my lips, my face.
...self-love is not egoism, because "to love oneself" does not mean not to love anyone around, not to be reckoned with and to exalt one's person above others. Such is life, love yourself and people will be drawn to you.💜😊
The main life task of a person is to give life to himself, to become what he is potentially. The most important fruit of his efforts is his own personality.
What I mean? 😏You have to love and accept who you are. And not to think, that if regulation to do lips ducks the face will become more cute and attractive.
Your face is beautiful originally, is what it is.💕
What do you think about this?🤔