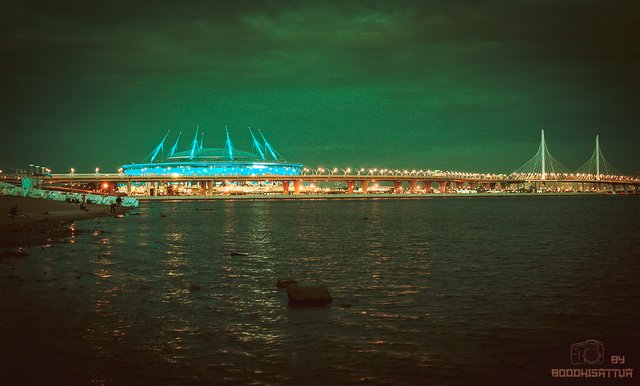 One more photo for the contest, taken during a recent walk along the Gulf of Finland shore in the Park of St. Petersburg's 300th anniversary.
You can see the Zenit Arena football stadium with a space design at the photo. You probably could see it at TV during the last World Cup. And you can see the western high-speed diameter at the photo too. This is an express road crossing the city almost through its center. Its design is also close to space.
---
---
And here the original size picture.
---
---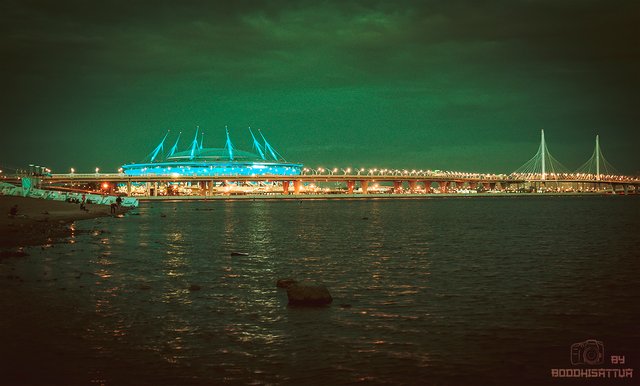 ---
---
Nikon D5000 + Sigma AF 17-50
---
I strongly recommend to open the photo in a separate tab to appreciate it.
---