Skateboarder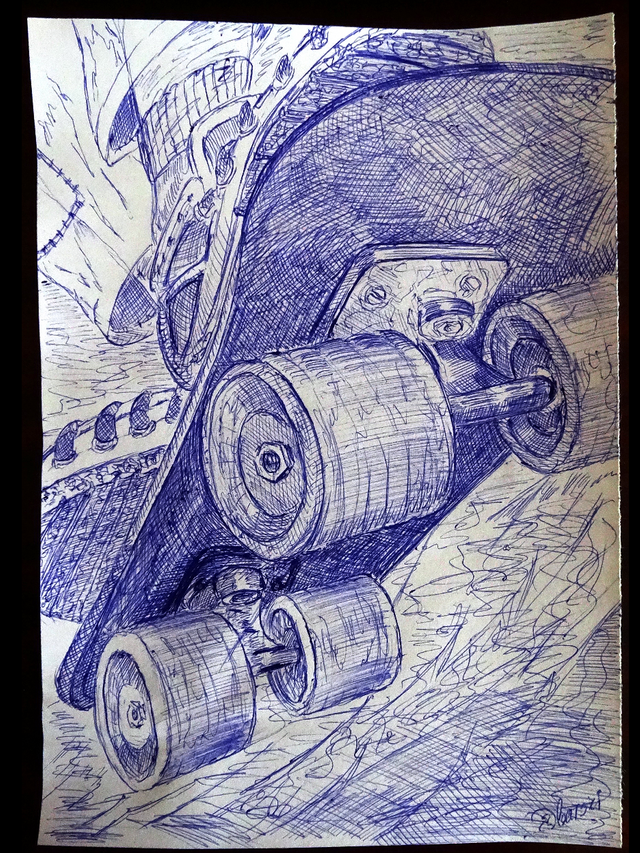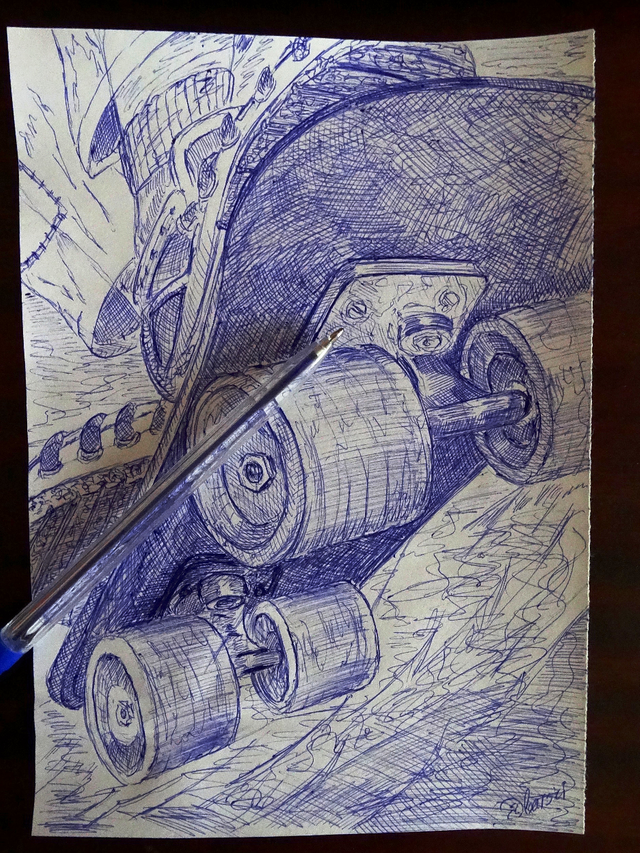 My son's hobby became the motivation of this drawing, which I drew with the help of a ballpoint pen with blue paste.
Already two weeks, this picture lay in the folder. Today, I looked at it and realized that I completely forgot to draw some details of the roller board. It is good that monochrome paste allows you to correct errors.
The only time you need to wait a bit. After some time, the fresh pasta will be equal in color to the old pasta, which, a little, has lost its brightness.
A skateboarder's jump on a skateboard is what I wanted to depict and try to convey the dynamics of this action.