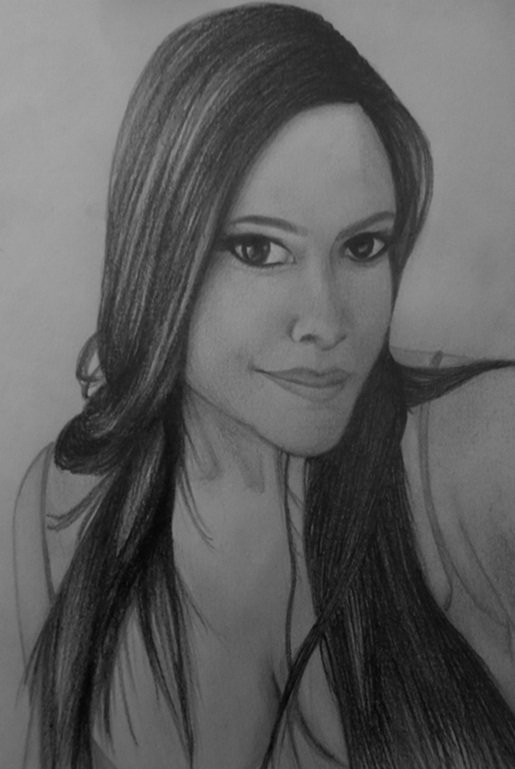 Greetings friends!
Today I want to show you my drawing of a portrait of a woman made with graphite pencils to participate in the contest that is made @ntopaz, PENCIL DRAWING CONTEST (Traditional and Digital Art)
To participate Here
I hope you like it!
Materials
1 A2 white sheet, graphite pencils 2H, HB, 8B, eraser, pencil sharpener.

Drawing process

1. Make the sketch with a 2H graphite pencil.




2. I start to draw the eyes and nose with the 2H, HB pencils to achieve different tones and thus define the features.

3. Then continue with the 2H pencils to make the clear areas and HB for the darker areas and so continue to outline the contours and shadows and for some parts I use my fingers to blur some parts.




4. To finish the drawing apply with the graphite pencil 8B in the parts where you wanted to make darker shadows or depth as in the hair and eyes.




Drawing step by step





Copyright @ akarantain- All rights reserved

¡Thank you to the entire Community for your Great Support and the happiness you bring as you follow me and visit my Post!