It's a wonderful idea. Free speech for all. People can spew whatever hateful, ludicrous, odious bullshit they wish, and everyone will critically dissect, analyze and ridicule if necessary; whilst championing engaging, entertaining, and wise content.
Oh, except, no one cares. This is not how human society works. People just want a pleasant place to hang out, discuss things with like minded people, and move on. A place which dispenses with all nonsense that heavily compromises the social experience. That's what the vast majority of the social media audience wants.
This is, of course, a response to Alex Jones being banned off multiple social networks. Twitter basically changed its hate speech policies to keep Alex Jones on board (being the only major social network to do so), triggering an overwhelmingly negative reaction. Most people want abhorrent trash like that off the platforms they use.
I'll reiterate what I've been saying for years - if Steem were to ever become a mainstream force, it'll have to be on the back of curated and moderated SMTs. No one wants a lawless shitshow of a platform*.
Wake up, "censorship-resistant", "unmoderated", "uncurated" social/publishing platforms are massive drawbacks that most normal, sensible people would stay far away from. (Of course, on the flipside, an overmoderated platform will lose audience just as fast. There's a balance to be found.)
*Except the scammers, criminals, hatemongers, and delusional anarchists. Fortunately, there can be niche SMTs which cater to just that audience, as Steem does now.
Bonus -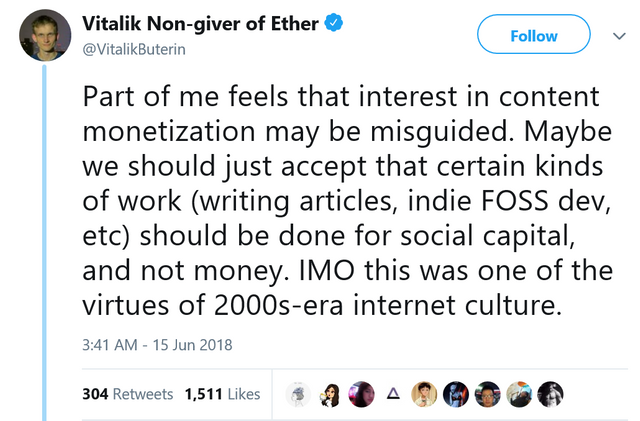 Before you're offended, please note I'm merely asking questions of everyone who has decided Steem is awesome. Staying grounded will make for a better Steem.