It seems we are working very hard behind the scenes all of us. I certainly am so this post will not be long or in debt. We most have new posts from time to time. A place to write to each other.
RANKING PLAN
We are in second place on the GANG ranking list. Let us keep that place and show everybody who the Vikings are!
This is how we do it! We all upgrade the HQ if we are not clearly in second place. When we are clearly in second place we upgrade the other buildings to get more production to all of us.
I trust you and are proud of you fellow Vikings.
---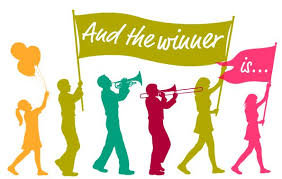 1.PLACE: 750 Future tokens
---
2 PLACE: 75 Future tokens
---
Here is how you get your FUTURE token (very easy if you do as I say, if not they will get lost).
You go to MARKET menu and then DEPOSIT.
In DEPOSIT you click on the blue button "GENERATE DEPOSIT ADDRESS" almost on top of the page.
Do not care about the rest on this page. I will tell you about that later. You will only lose Money now and in the future if you do not listen to me.
Now you got a text like this: "Here is your dedicated deposit Obyte address:" and a string like this: PTTGTAPXVFSF52FWVFXGMXYJOD4HOPZX where the blue button was.
Copy your string and make a reply to this post (write what you want) and paste your string.
Voilà, you will now get FUTURE tokens to your FUTURE account in DrugwarS
Our Head of Security @Fender will reply to your comment after the Money are sent to your account.
You can then go to MARKET menu and DEPOSIT and at the bottom of the page you will see:
DEPOSITS HISTORY
75 FUTURE qOAyUaMj0VqTcYVwCjvcSXh1LPiuPc+XaOvNlMohVE8= confirmed
---
MUSIC
---
SEE YOU SOON VIKINGS
@Ramta Reddington