Sunrise From The Pulpit Rock In Winter
The Pulpit Rock In Winter
It was an early Sunday, way earlier than I usually wake up on Sundays we decided to try to get a glimpse of the sunrise on top of the pulpit rock. The journey started at 5am, we gathered up the dogs and drove for 2 hours to get to the starting point of our hike. After walking in the darkness for a while the sky started lighting up in purple/orange/pink colors, we knew we where getting close, we hurried the last bit to get to the top to see the sun rise above the mountains in the distance.
Do to the heavy cloud layer the sun came and went in only a few minutes.
Fredrik had to stop to pose for a picture with the Lysefjord in the background while the sun starts to rise.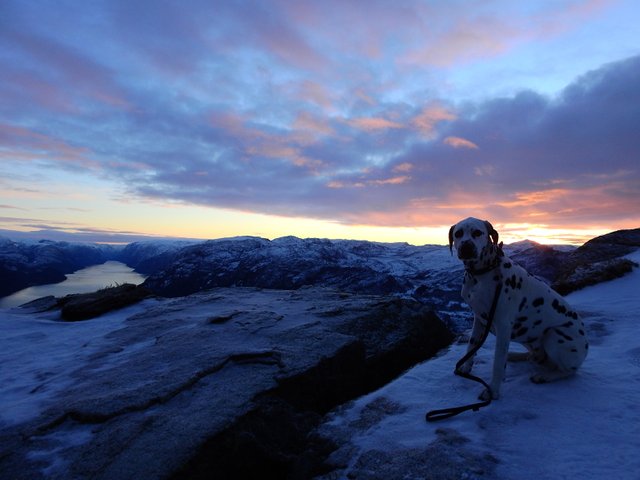 Original (4608x3456)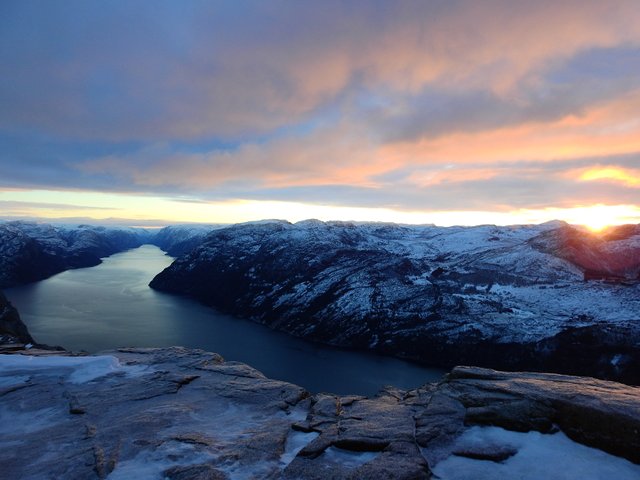 Original (4608x3456)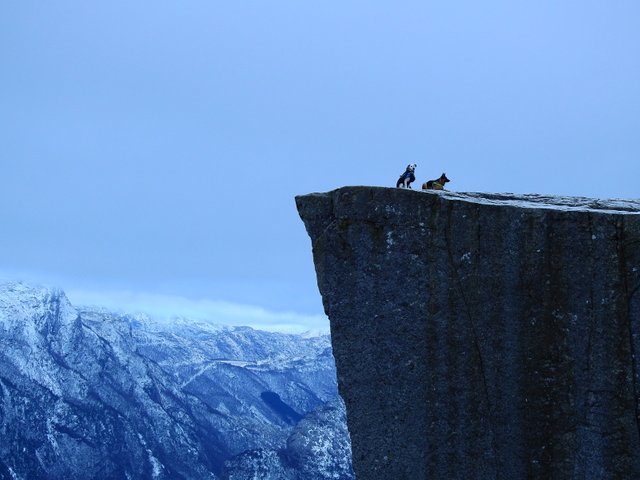 Original (4608x3456)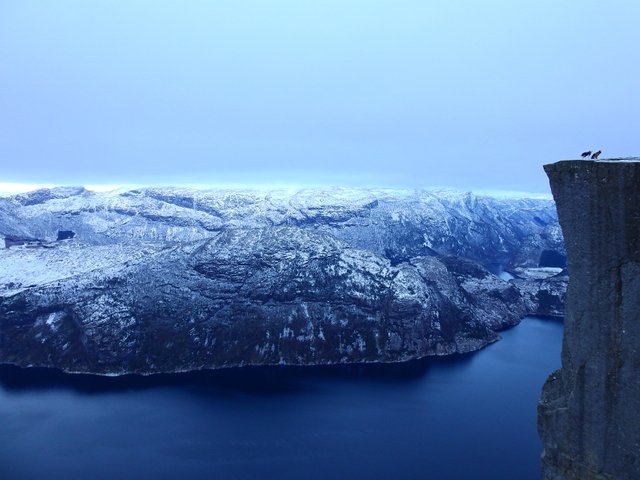 Original (4608x3456)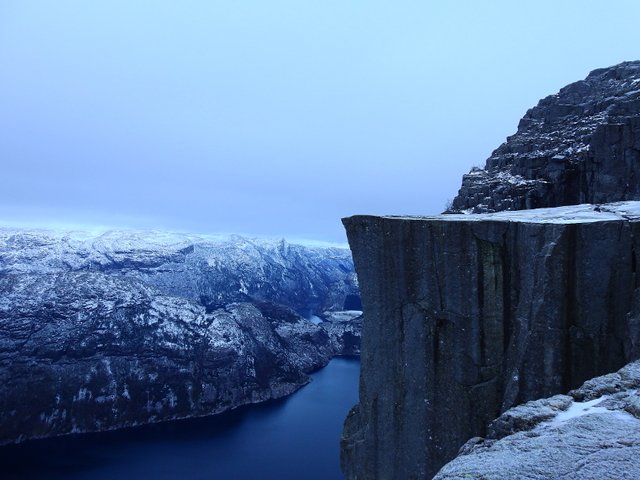 Original (4608x3456)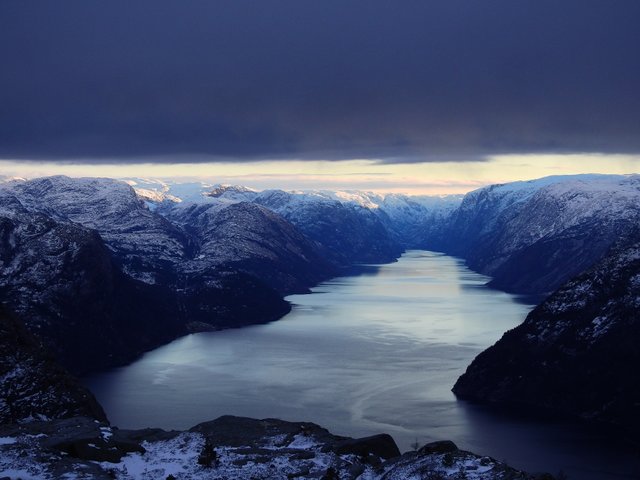 Original (4608x3456)
---
Location: Pulpit Rock, Norway
Camera: Nikon P900
No filter have been used
No editing have been made to these photos
Photographer: @flatman
Date of Post: February 5th 2019
Date of Photo: February 3rd 2019