So I was going to write a post about jet packs and how society might be different if the US Army had pursued them further in the 1960s instead of abandoning the project and pivoting to helicopters, and maybe I still will in a future post. However, I was recently struck by a different idea perhaps as crazy as jetpacks.
What if there was a subscription service like Netflix or Spotify, but for museums?


What if visitors could pay a subscription fee every month/year to visit a plethora of museums for free? The model works for music and TV--people pay a fee to access much more music or TV than they could afford if they had to buy or rent music, TV, and movies individually. By pooling their funds, subscription services can pay the required licensing fees for this content, and have much more negotiating power than individual consumers on their own. Imagine this working for museums--instead of paying admission fees everywhere, subscribers could pay the subscription, present their membership card/phone code/whatever to the admission desk and get in the museum for free. The subscription service would then pay each museum a monthly fee to give its subscribers access. This means the museum has guaranteed monthly income which doesn't fluctuate based on visitation. Ideally, all museums would be free to visitors, but at least this system would make it cheaper for visitors, assuming they actually visit a lot of museums. It might even increase visitation, which is good for many reasons, including securing funding from foundations, grants, and other funders.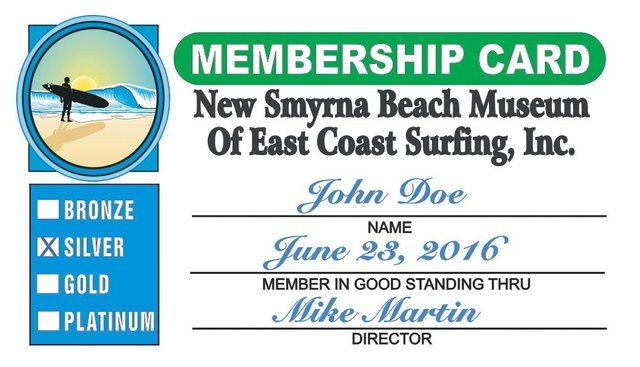 A museum membership card. Museum memberships are in decline. Should it be a museum subscription card instead? Photo credit: indegogo.com
I realize of course that this is a far fetched idea, and has many problems. The market for music and TV is very different from the market for museums, and just because the subscription service works for one doesn't mean it will work for the other. Car subscription services, like ZipCar, for example, are not wildly popular and widely successful. Also, there would be many many hurdles to overcome in creating a museum subscription service. How do you convince museums to participate? How do you keep the subscription cost low enough to be affordable but high enough to pay museums a fair price? How do you convince enough people to purchase the subscription to have sufficient funds to pay museums a fair price? I don't have the answers, and there are many other problems I haven't discussed.
Just some crazy ideas for us to think about.
100% of the SBD rewards from this #explore1918 post will support the Philadelphia History Initiative @phillyhistory. This crypto-experiment conducted by graduate courses at Temple University's Center for Public History and MLA Program, is exploring history and empowering education. Click here to learn more.