From now on, "Nixiee" will also distribute "Curation Rewards".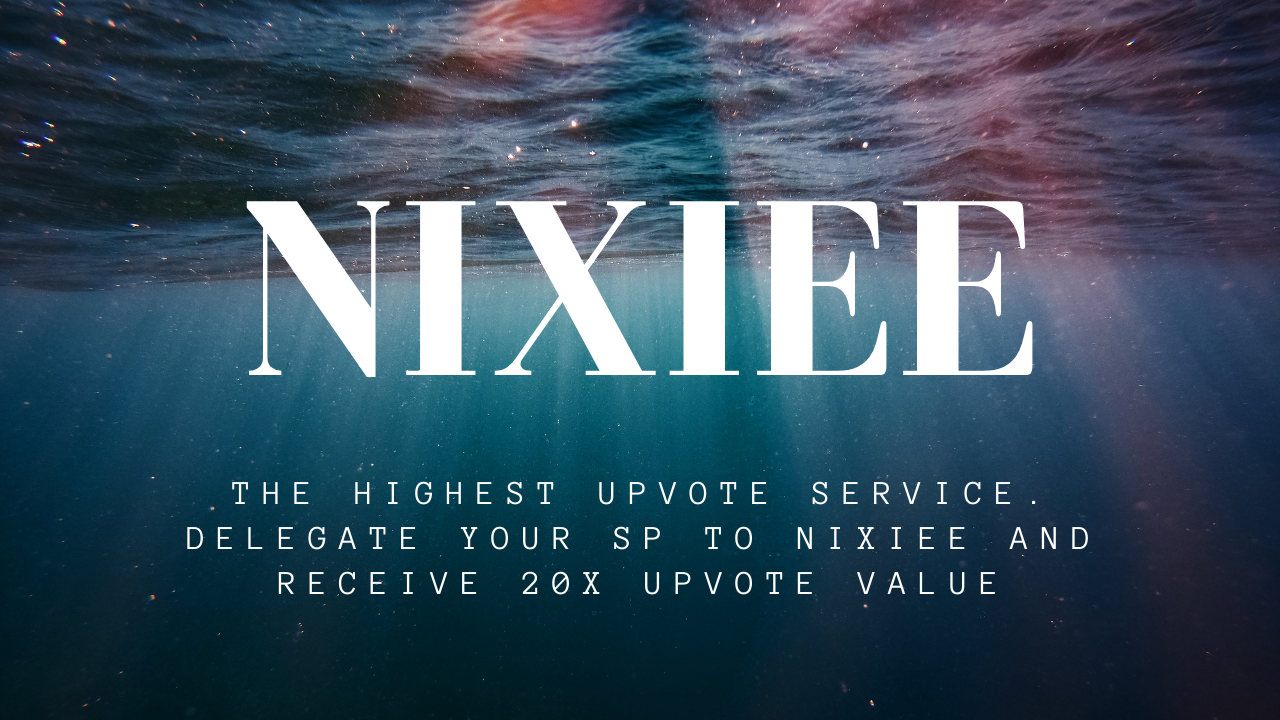 Hello! We are very excited to introduce Nixiee, a new and secure Upvote service.
Nixiee is a new type of Upvote service created by @bangla.witness and @roadofrich, the Top 20 witnesses of the STEEM blockchain.
There have been several systemic changes since Nixiee's service started.
Nixiee's simple service features can be easily identified through the table below.
| Vote multiplier | Non-Post Rewards | Curation Rewards | Follow Vote | Over-Delegation Rewards |
| --- | --- | --- | --- | --- |
| x20 | O | O | O | X |
What has changed?
Curation Rewards System
Nixiee will distribute Curation rewards to all users every day from now on.
*Nixiee's Curation rewards can be received 7 days after delegate.
Why Nixiee Doesn't Support Over-Delegation Rewards
In order to pay additional revenue to over-delegation users, additional revenue structures such as Self Vote must be created. This can be negative for nixiee users and never a preferred action.
Also, with the advent of various vote bot services, users are easily adjusting the Delegate SP amount, so I don't think this is a necessary feature.
Therefore, nixiee removes Over-Delegation rewards and distributes Curation Rewards.
---
---
Today we are very excited to inform the community of what's new from Nixiee.
Nixiee is a Vote bot service that provides high ROI and hopes that more users will use it in the future.
---
---
Nixiee's Official website