Hey friends… How are you? Hope you all are good at your position…
Now I'm going to discus (briefly) about a magical metal, named NITINOL. It's an alloy of Nickel and titanium. Nitinol alloys exhibit two closely related and unique properties. Those are Shape Memory and Super elasticity.
Shape Memory:
It is the ability of Nitinol to sustain deformation at one temperature. Then it recover its original shape automatically when it comes above heating temperature of its transformation temperature.
Super elasticity:
It occurs at a low temperature range just above its transformation temperature. In this case no heating is necessary to cause the deformed shape to recover.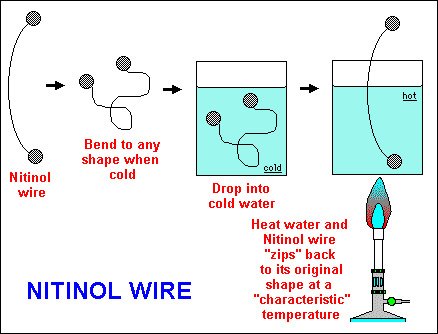 Source