Removing Stardust Bonus in Shop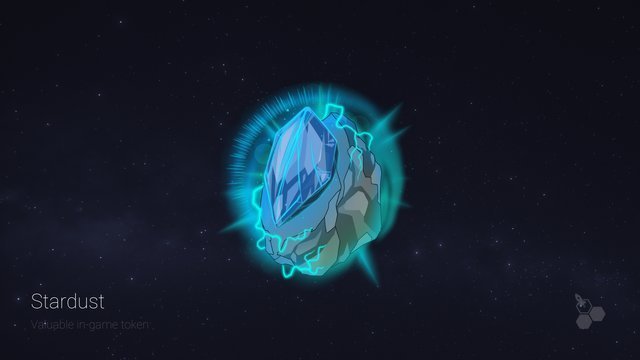 The release of the market and the first sinks in the past few weeks was a huge success and went according to plan. The market is on fire and works pretty smooth, thanks to @jarunik. Almost 200k Stardust have already been burned, and the market is just a few days online.
The market ist for you to having fun and earn Stardust by trading and we are convinced that the market will be a pretty nice sink.
The Stardust token is currently linked to purchases in the shop. You'll get 100 Stardust for every 1 Steem you spend. For example, when you buy a small chest for 9,99 Steem, you'll get 999 Stardust.
We will turn that off in two weeks, so on...
---
Linking to purchases in the shop will be tuned off on
November 24, 2019 20:00:00 UTC
---
The link of Stardust with the purchases in the shop hinders Stardust from evolving independently. We're not gonna flood the market. Stardust is an in-game token that you can earn while playing.
Now it's time to stock up on Stardust to increase your influence, build up you liquidity and grow your empire. Later it won't be that easy.
Stardust pre-sale
We sell a limited amount of Stardust tokens. This is a limited pre-sale that lasts for a maximum of three rounds. This is round one and the price rises in each round. In the first round 1 Stardust costs 0.002 Steem. There's no guarantee we'll do all three rounds.
In this post you can learn more about the stardust pre-sale or click here to get directly to the Stardust pre-sale: https://stardust.nextcolony.io
Convert Stardust
Once we've done both things, we'll give you settlers and raiders a chance to figure out the price of Stardust for yourself. Stardust may be converted and traded as Steem Engine tokens. You may transfer it into or out of the game.
---
If you have any questions, join the official Discord server or use the comments below.
Empty the shop and get your bonus Stardust while you still can.
Stay tuned.
NextColony