First weekend of October has always been NYCC time! An event for geeks from all genres of movies, tv shows, comic books, anime, and basically anything from pop culture can mingle, mix and be merry. It is truly a unique experience for one that hasn't gone before. The first one was back in 2006 and since this it has grown into this massive event that's almost as big as the San Diego CC. In the current age of internet, you already know there are a ton of fans out there, on forums, Twitter, Facebook, etc. But to meet other in real life, is just an awesome experience. The little nuances, the inside jokes, notable one-liners that only true fans know about. There's something about it, like you belong to this special community. Maybe I'm reading too much into this. Listen, dude, it's fun. (warning: i have a lot of pictures)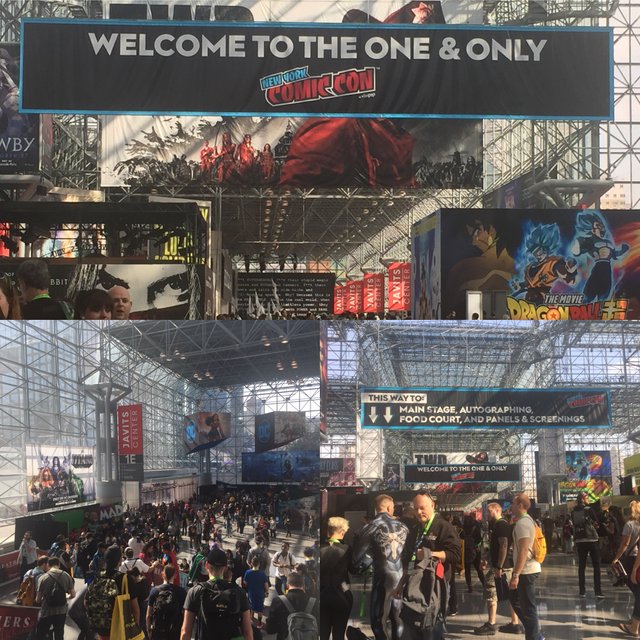 The most fun is seeing the cosplays and being a part of the cosplaying. People are so damn creative and so dedicated in the details of putting their cosplay together. Fans always appreciate the time and effort. And it doesn't matter how old you are either. You revert to being a kid when the fanboy/fangirl comes out as you see your favorite character. It is bound to happen.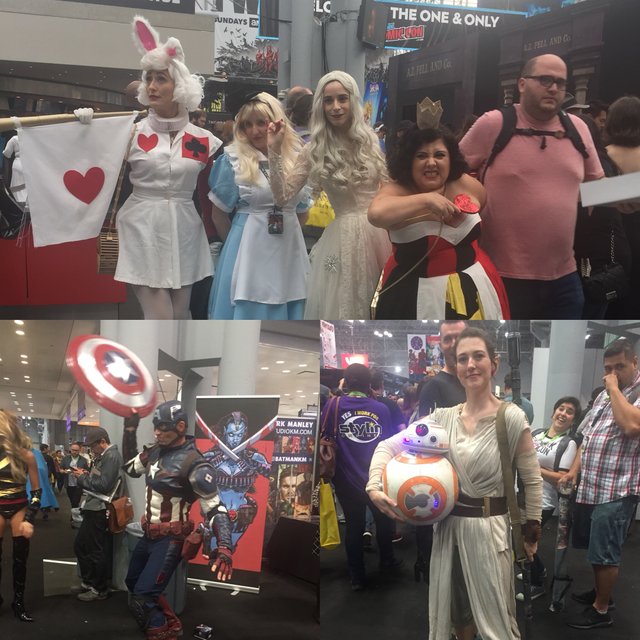 Being the cosplayer is a great time. Like a beacon, fans will come to you, ask for a picture, maybe strike a pose with them as well. You're like a celebrity for a day without the burden of fame. It's also a treat to see another person dressed in the same character and you take a picture together. Twinsies!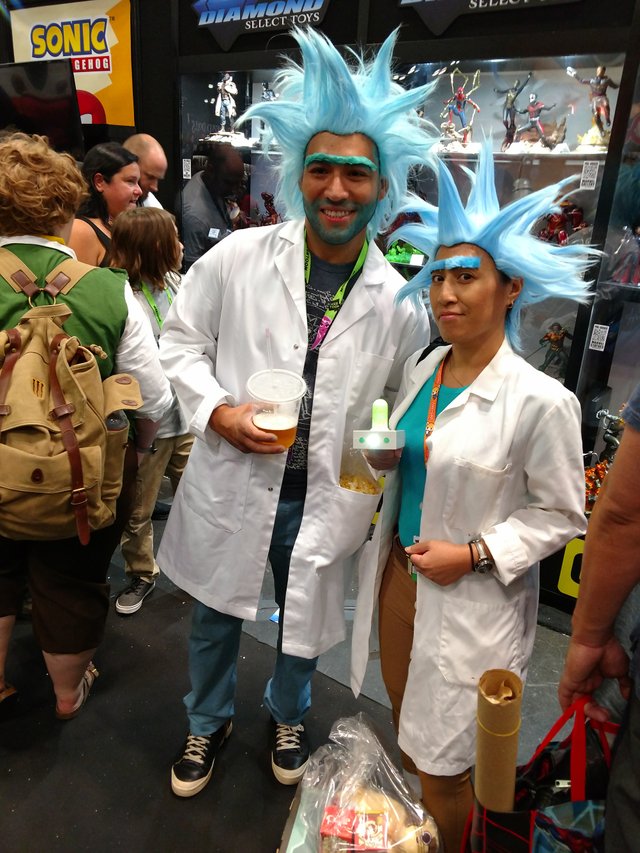 Wubba Lubba Dub Dub!!!
Lol, again, just plain old fun. Aside from Rick, another day I went with my Jill Valentine cosplay and my brother went as Leon from the video game Resident Evil. How cool it was to see an RE display of the Raccoon City police building to promote a revamping of the RE2 game.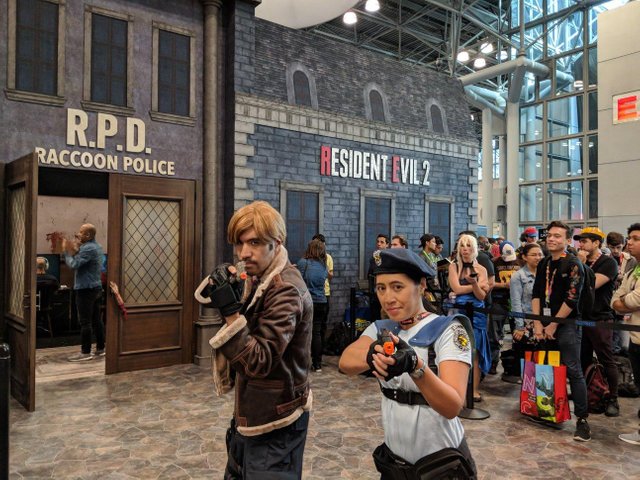 Thought I wouldn't get to see another Jill Valentine to pose with....
It was almost closing time, but I found her!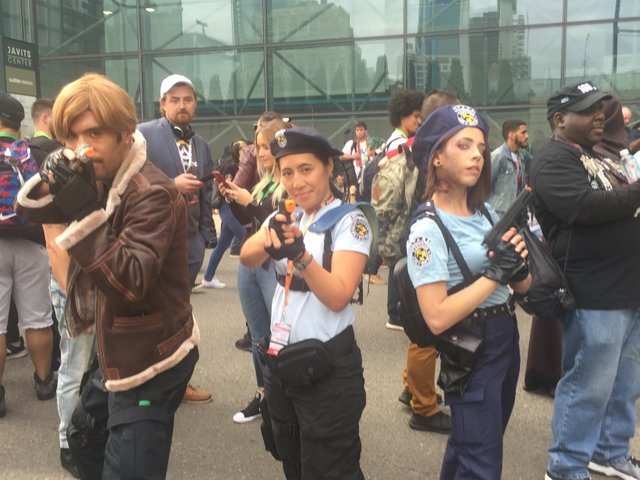 My friend had a killer Shazam cosplay...he found his twinsies too!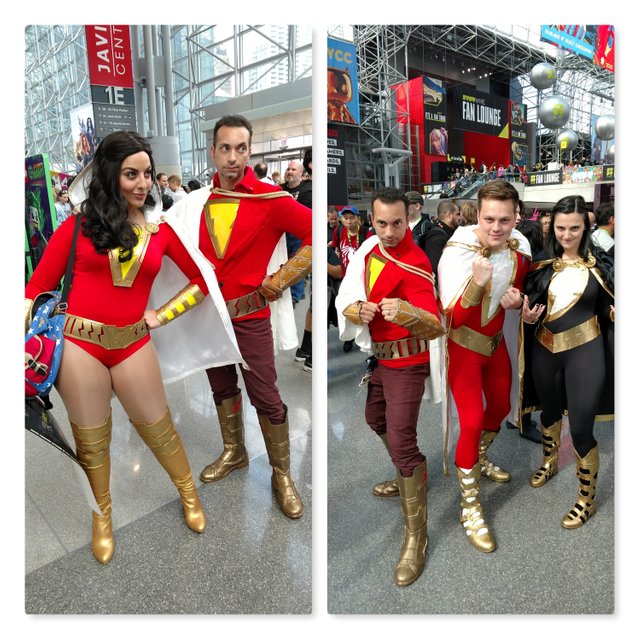 Bring the kids, have them dress up too! It's like early Halloween...only way more cooler!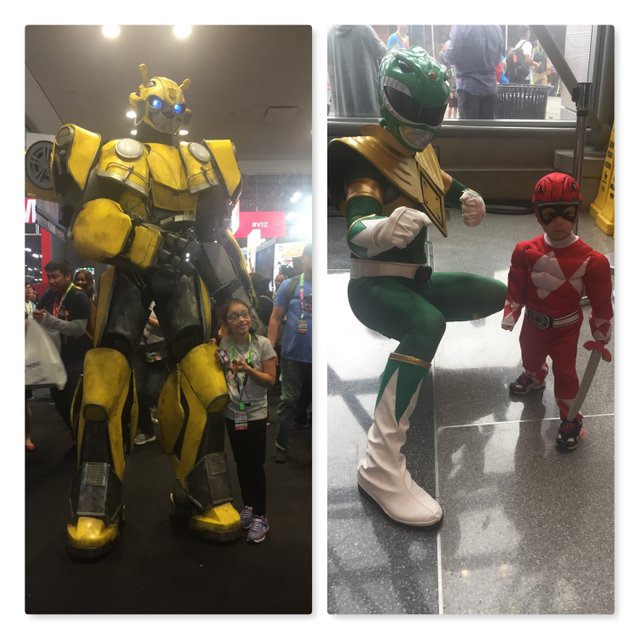 Other eye candy: Beautifully crafted statues/ figures and paintings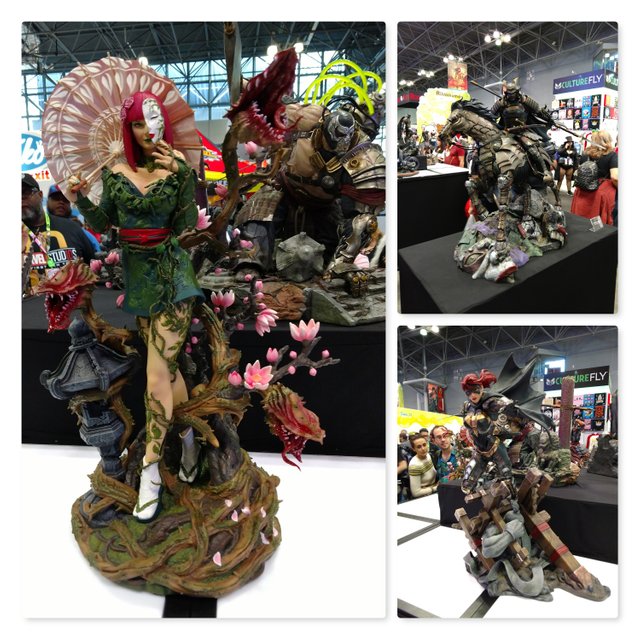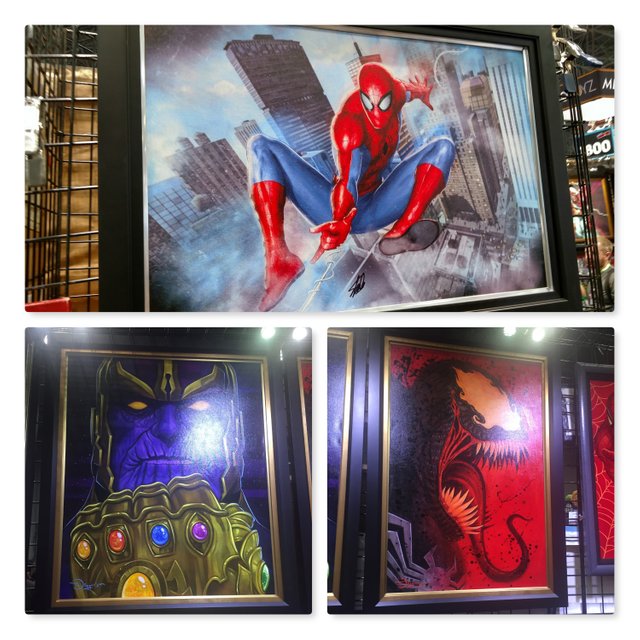 The DC area has always been impressive with their costume display. This year promoted the upcoming Aquaman movie (which by the previews, looks pretty awesome). Love that Mera suit! Hmm...could this be a new cosplay for me...we shall see.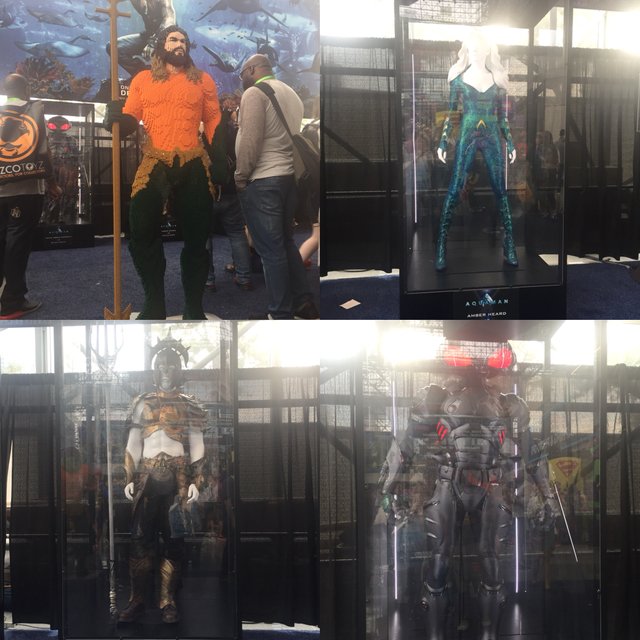 One could try out video games, fantasy card games, attend panels / screenings, take a stroll around Artist Alley. Shop the vendors for your future cosplay outfits or for your favorite toys/ collectibles. There is something for everyone. A chance for fans to connect with other fans face to face. I can't say enough good things about it. I guess that's why it draws me back every year. (sigh) Until next time my geek fam!