When we were still kids, me and my family had this "not so common" tradition when it comes to New Year's Resolution.
While waiting for the New Year's Eve to come, my father will prepare some balloons and small pieces of paper and he will tell us to write our wishes and the things we want to change for the New Year.
After writing, we will roll the small papers and attach them to the balloons.
My father will pray for those wishes and resolutions we had, and altogether, we will let go of the balloons having high hopes and expectations for the New year.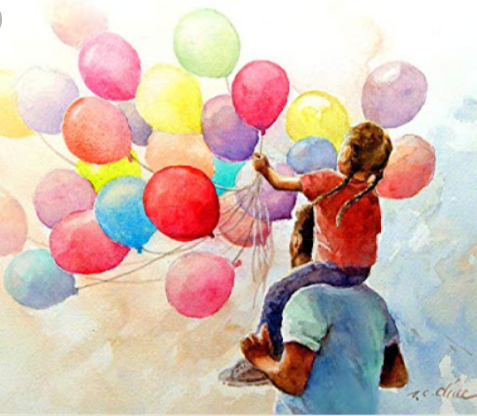 It was one of the most inspiring and unforgettable memories that we had every New Year when we were still at Humay-Humay LLC.
I'm hoping to know how you and your family celebrate and welcome new years with love and joy in your hearts, my dear steemians! Happy New Year everyone and May God bless you & your family always! :)