Why free downvotes are a good and necessary part of STEEM
There are so many posts and comments out there complaining about downvotes that I feel it's necessary to put out another perspective, why the free downvotes were introduced, and why they are good.
And before you think "well yeah, he's one of the main downvoters" - I am also one of the main recipients and still wouldn't want to revert them being added to the platform.
Let me explain.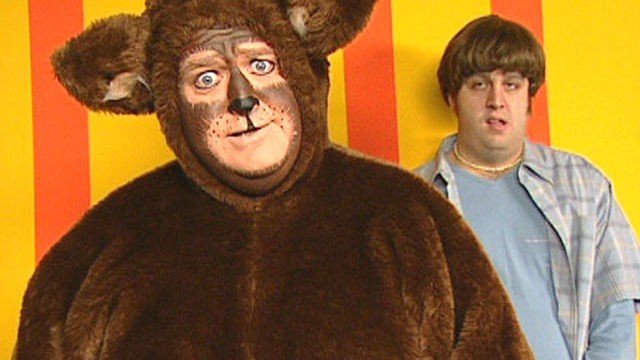 That picture is one for the german users, sorry rest of the world
The reward pool is limited. It fills up with a fixed rate (the inflation) and the STEEM which can be paid out depend on that rate. So if someone gets a high reward, there is less left for everyone else.
For a long time we have helplessly watched people engaging in self rewarding behaviour (self-votes, bidbots, upvote4upvote), which lowered the rewards for all the others. Downvotes are described in the whitepaper as the tool to switch the balance from self rewarding to deciding as a community which is the best content. That's the whole value proposition of STEEM - reward good content!
Having downvotes cost the same as upvotes made them being used very scarcely. We had the choice of getting curation rewards for upvoting content, or clean up and giving up on the rewards as an act of altruism. That's why trending looked the way it did.
Now people accuse those who use the downvotes that cleaning up would drive the price of STEEM down. Which direction did it head the last months and years, while they were able to self reward? Isn't it a lot more probable that outside investors stayed away because they saw that the main value proposition is not working, and an economic system where those who have much can assign even more to themselve can't grow organically?
We need to engage more people, we need more and better content, and the way to do this is by rewarding them for their efforts!
Yes, investors are important. But they should invest into a concept, because they believe that the value of their investment will rise. That doesn't mean that they need to get more STEEM, but that STEEM itself needs to become more valuable. And it can only do that if it finally delivers on its promise to bring the best content to the top.
I personally know of >1M STEEM that has been bought since the EIP exactly for the reason that we now have a chance to getting closer to doing so.
As an additional measure, curation rewards have been raised by 100%. The rewards on a post are now equally shared between the content providers and the investors. So investors claiming they need to reward themselves are actively acting against the fundamentals of the platform. They hurt themselves too, as with the platform constantly shrinking because we can't retain authors, the value falls and with it their investment. They keep piling up STEEM for themselves, while the value drops faster than they can collect them. In the end, everyone loses.
A downvote doesn't take something away, it changes the allocation of the funds to be paid out. What's taken away from a self rewarder goes back to the pool, and can be used to reward good content again.
The upmost hilarious claim is that this would be a communist system. Nobody takes away something from your wallet, and nobody wants to. As long as it's not paid out, it's not yours. Consensus between humans needs time and we have 7 days to determine together which content is able to make the platform grow. Just because someone decided to give you a vote after 5 minutes, that doesn't mean you earned that.
Small downvotes of powerless accounts and retaliation downvotes are a side effect. But those don't matter in the big picture. The small ones don't have an effect bigger than the unavoidable dislikes on youtube anyway. And for the retaliation votes it's the same as for the legitimate ones - they don't take anything away, they just make it available for the pool again.
That got a lot longer than intended - tl;dr: don't frown about downvotes, they're healthy for the platform. Use them, take them, and steem on!