My last post/rant may have given a wrong impression, and I want to make some things clear.
I still love the EIP. It definitely has a net-positive effect on the platform, and I'm thankful to @kevinwong and @trafalgar for their consistent pushing to get it done. While I stand to my opinion that the curve change was unnecessary and harmful, I have the strong belief that this isn't the end of history, and we will see further improvements in the future. Some of the top witnesses like @blocktrades and @drakos agreeing with my perspective shows that clearly.
Old ideas like diminishing votes for repeatedly voting the same authors or even keeping votes in a closed circle are being refreshed, as a recent brief conversation with @kevinwong showed. SBD being a nice idea which unfortunately doesn't work in practice is another thing people discuss again, and maybe we will see the end of them soon.
And of course there's the option to drop the STEEM reward pool completely with SMT, which doesn't sound too bad to me either.
All in all, we're on a good way - it will take time, sure, but I'm confident we get to the point where I'd like to see the platform. What's important is that people see that change is possible, and keep discussing ideas for improvement.
As a vote of confidence, and to further empower the anti-abuse battle we're fighting with @curangel right now, I decided to convert most of my shitcoin holdings to STEEM over the next weeks and power up substantially. 20k done already, a lot more to go. That's what abusers get for starting a downvote war instead of adapting to the new ways :)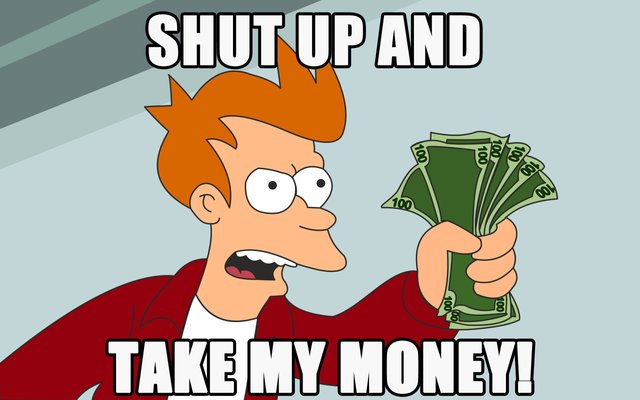 I'm sorry for bystanders who get dragged into those battles, like @m31 who received some downvotes today only because she's excited about curangel and I resteemed her post. I hope the community keeps stepping up against those bullies, who use extortion in the hope to be able to continue their extraction. That doesn't work, and the natural reaction is that they just pull more attention on their schemes.
A big thanks goes out to all the brave people using their power, knowing absolutely well that retaliation will follow. It's the power of the crowd, and if we keep working together we will be successful. They can't downvote everyone!