It was @ashe-oro who first told me about the confirmation that @dan is making a "Better" STEEM on EOS. On 3/22/18 @dan came to Telegram and answered a bunch of questions including some questions about the steemit competitor. Still we haven't got any names and I'm pretty sure that the primary focus is given to EOS development. But @dan has learned lessons and faced disappointments with both BTS and STEEM. I don't think of him as Christ figure in blockchain-space but I acknowledge that he is one of the best minds in the business. @dan is a genius and the only person who I can think of being better is Leemon Baird, Founder of Hashgraph.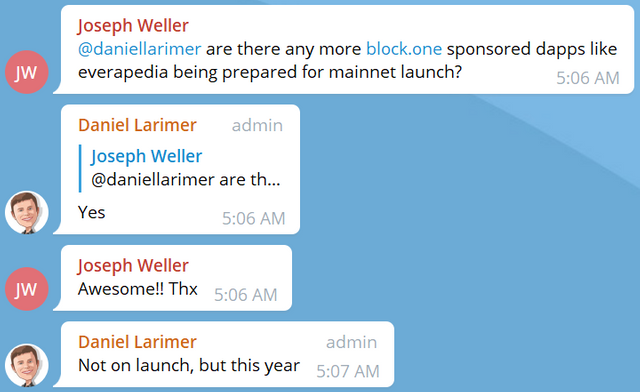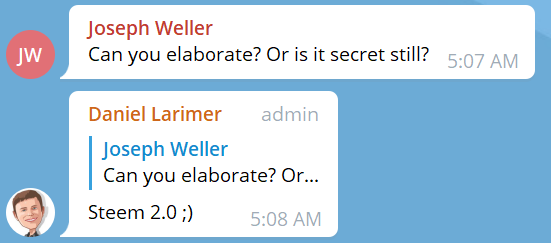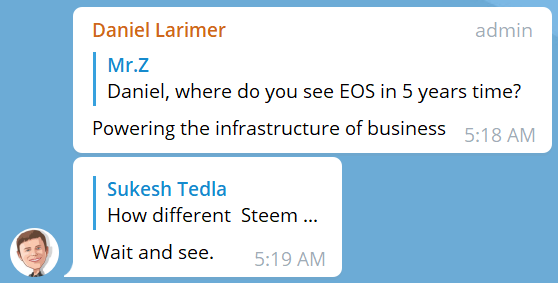 You can see additional topics covered at: https://forums.eosgo.io/discussion/444/eos-telegram-summary-3-22-18-dans-best-q-a-to-date On this post you can see that there is a planned airdrop but not for STEEM: https://steemit.com/eos/@ashe-oro/dan-plans-to-build-a-steem-competitor-on-eos-says-in-telegram
STEEM's Token Distribution Problem
EOS had the fairest non faucet cryptocurrency distribution that I'm aware of. I think @dan learned a lesson from STEEM. I see 2 primary flaws in STEEM:
Lack of a clear and specific Constitution
Messy token distribution
The one I want to talk about is the second point. I joined steemit in July 2017, more than a year after the creation of the platform. There are these so called issues like few whales owning most of the VESTS (SP) I have no problem with few rich people owning large amount of wealth. My problem is with the methods/path/procedure that lead to such wealth. I'll drop some charts from @arcange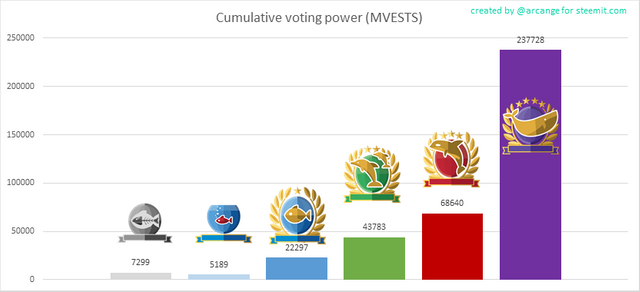 Whales are slowly loosing their ownership percentage. That isn't surprising under competitive free market capitalism. But the messy initial distribution still shows negative effects withing the platform. STEEM is a DPoS blockchain. But initially the coin/token was actually mined through PoW to a large extent. Things would be OK if STEEM was just another currency like Dash, PIVX, Verge, SmartCash etc. But STEEM fuels a social media platform and the VESTS (SP) owned means influence. There are many whales, sharks, dolphins who didn't earn their initial stake or didn't pay for it like @transisto They just mined it while most people didn't even know STEEM existed. By the time people were flooding in, PoW was all gone (as it should be) but the initial token distribution was totally messed up.
For a "Currency " it would have been OK. Dash had an instamine and it is one of my favorite coins. But for a social media platform that rewards content creators, such distribution is unacceptable.
The year long ICO of EOS totally solves this problem. It is a process with set dates and there is enough time for people to trade, promote and research the project. Whatever @dan is going to be building on EOS won't have a token distribution problem. That's a great thing. If SMTs deliver, I think STEEM won't be crushed. EOS is general purpose. SMTs are going to be specialized for social media. I will sell some SBD for EOS but I'm not powering down.